World Vegan Month is upon us! To celebrate, we're sharing our favourite ways to celebrate, including a round-up of our favourite vegan recipes for every occasion. Read our blog for more:  
What Does It Mean to Be Vegan? 
According to The Vegan Society, Veganism is defined as a way of life that promotes the use and consumption of animal-free alternatives for the benefit of animals, humans and the environments. Generally, vegans follow a plant-based diet, free from animal meat and products (Ex: eggs and dairy) and consume plant-based alternatives.  
What Is World Vegan Month? 
Every November, plant-based eaters shine a light on the incredible benefits of veganism by celebrating World Vegan Month. People are encouraged to try veganism and learn more about its incredible benefits throughout the month of November.  
Why Do We Celebrate World Vegan Month? 
World vegan month encourages people to follow a vegan diet and lifestyle. Veganism stretches beyond a plant-based diet, it also has great environmental and sustainability benefits. Celebrating world vegan month is a great way to shine a light on the amazing benefits of going vegan and raise awareness by challenging people to go plant based.  
How To Celebrate World Vegan Month
There are countless ways to celebrate World Vegan Month, some of our favourite ways include:  
Start a vegan challenge
Whether you're challenging yourself or your friends, November is a great time to take part in a vegan challenge. This can be as simple as having one plant-based meal a day for a week. Our guide to going vegan is a great place to start if you want to take the pledge!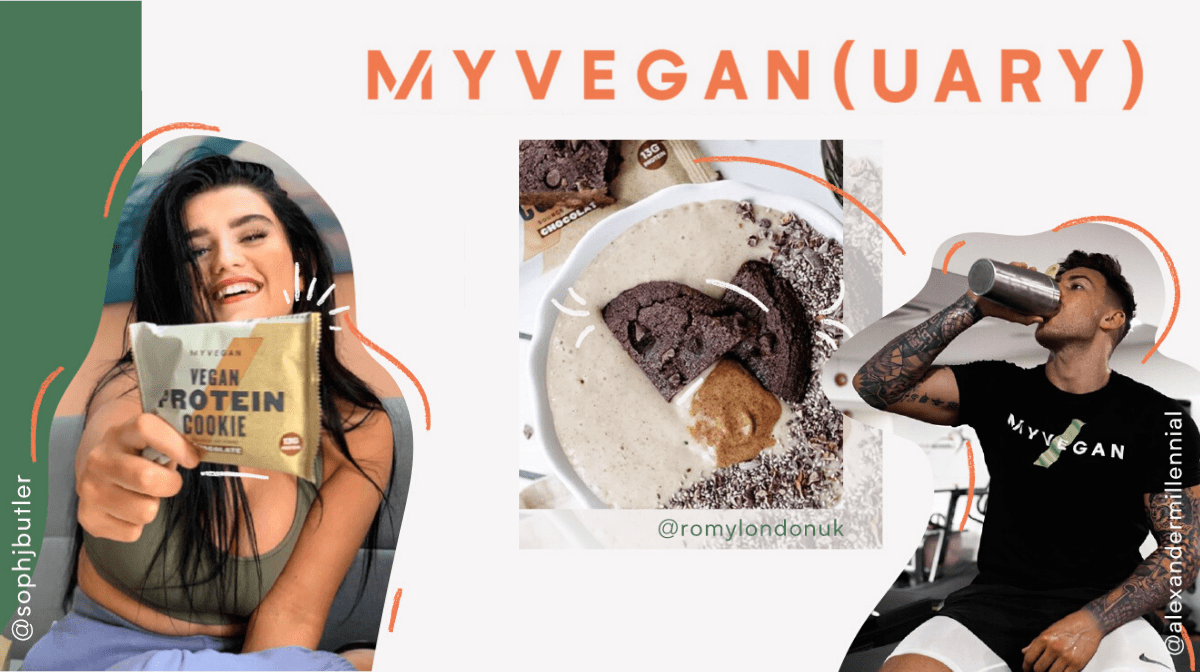 2021 is your year - take the veg pledge and try going vegan.
Support a vegan business
World Vegan Month is a great way to support some of your favourite vegan restaurants and shops, as many shops will run great discounts throughout the month.  
Host a vegan meal 
Hosting a vegan meal for your friends or family is a great way to introduce others to great vegan food and celebrate World Vegan Month.  
Take part in vegan outreach
Not many people know about the great benefits a vegan diet has, taking part in raising awareness and starting the conversation around veganism is a beneficial way of celebrating this month.  
Donate to a vegan charity 
There are lots of great organisations and charities that support veganism, you can help support their mission by contributing or even volunteering at one of your  
Have a vegan movie night 
There are lots of new and fascinating documentaries showcasing the benefits of adopting a vegan diet and lifestle; coupled with some delicious vegan movie snacks. November is the perfect time to host a vegan movie night!  
Learn more about veganism
One of the main objectives of World Vegan Month is to raise awareness around veganism. This is a great chance to learn more about the history of veganism, and what being vegan entails exactly.  
Experiment with new vegan recipe
Who said vegan food has to be boring? You can experiment with your favourite recipes and make them vegan or even try a new plant-based recipe.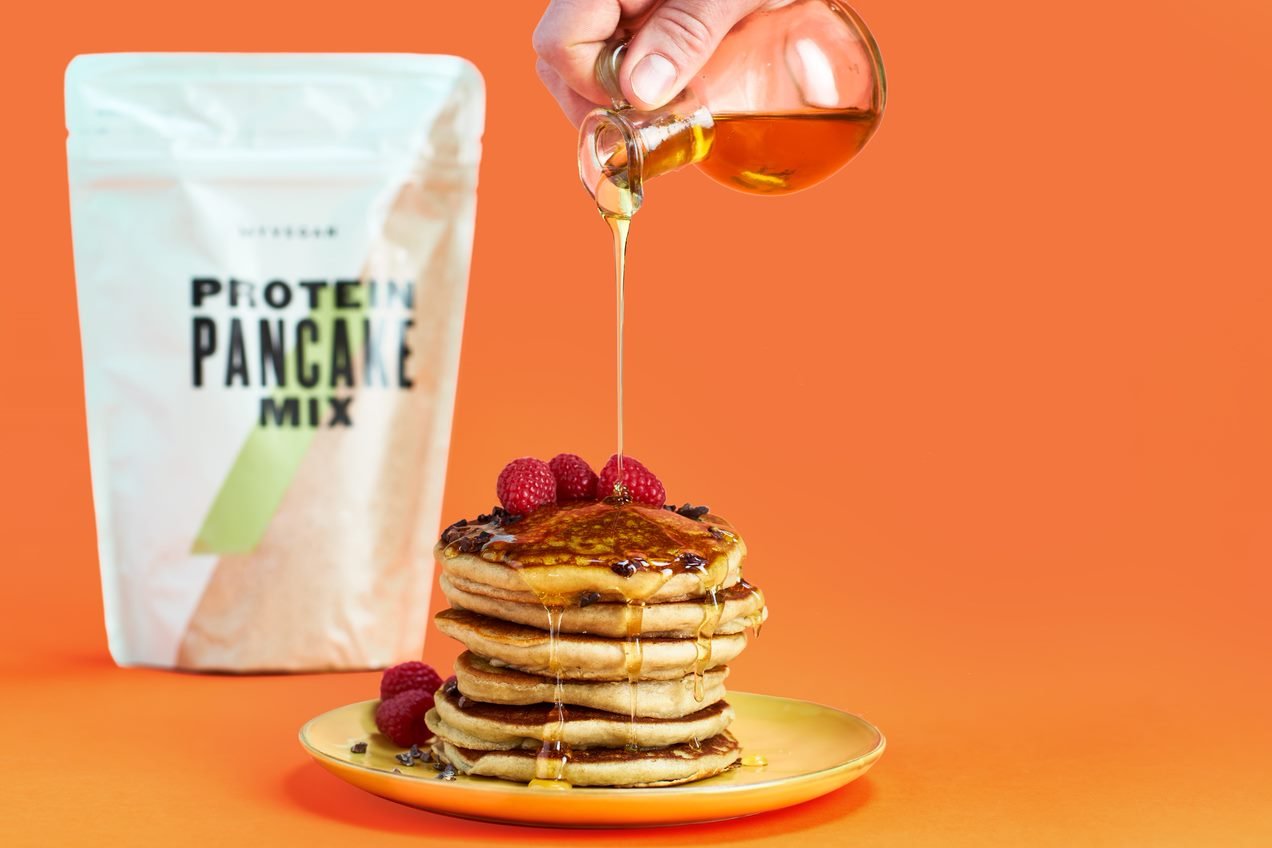 Looking for healthy, vegan recipe inspiration? Don't worry we've got you! Here are a few of our favourite recipes to get you sorted.  
7 Healthy Vegan Breakfast Recipes
Start your day the right way with a vegan breakfast to fuel you for the rest of the day, whether you prefer a sweet or savoury breakfast, why not try:  
Vegan French Toast Recipe
Vegan Chocolate Spread Recipe
Vegan protein pancakes recipe
Coffee & Walnut Overnight Oats Recipe
Peanut Butter Granola Recipe
Mince Pie Porridge
Breakfast Protein Smoothie
6 Hearty Vegan Lunch & Dinner Recipes
Enjoy 6 of our favourite hearty recipes for lunch or dinner 
Ea
sy Vegan Massaman Curry
Vegan Hemp Burgers
Vegan Pad Thai Recipe
Sweetcorn Fritters
The Best Vegan Meatballs Recipe
Vegan Mac & Cheese Recipe
15 Guilt-Free Vegan Dessert Ideas 
Satisfy your sweet tooth with our favourite guilt-free desserts – choose from 15 different recipes for a guaranteed pick me up!  
Vegan Peanut Butter Cups
High-Protein Millionaire's Shortbread
Vegan Brownie Batter Recipe
Vegan Chocolate Cheesecake
Homemade Jammie Dodgers
High-Protein Chocolate Banana Bread
Vegan Apple Pie & Salted Caramel Loaf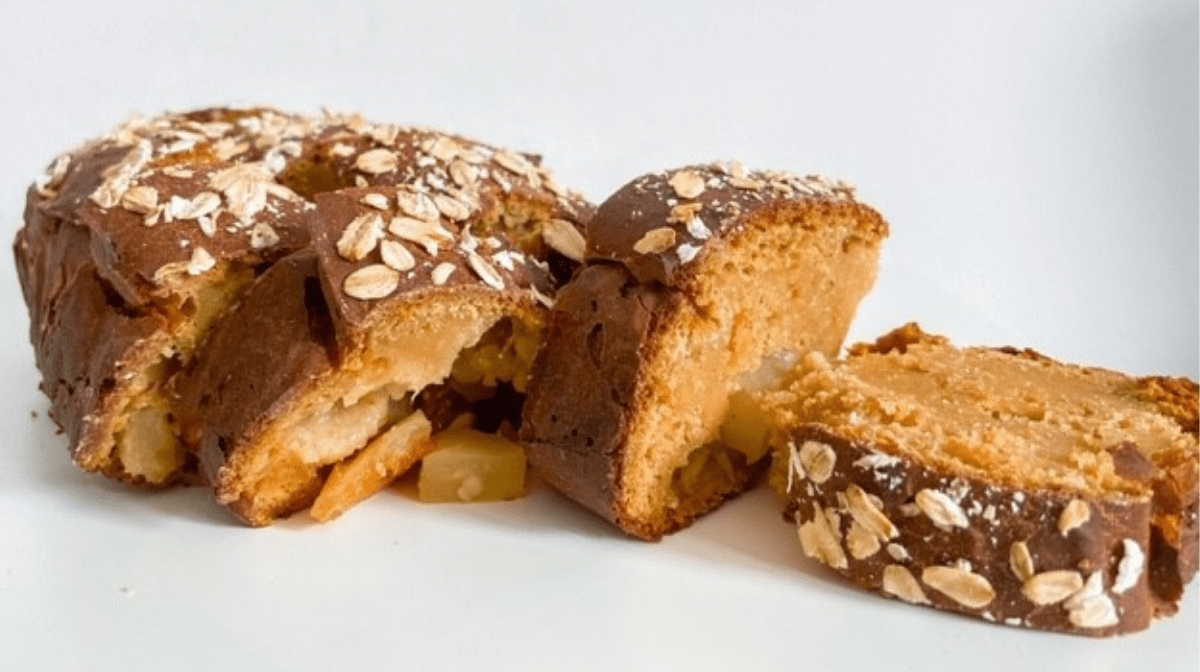 After an easy and healthy post-workout treat that doesn't hold back on flavour? We've got you! 
Vegan Chocolate Pronuts Recipe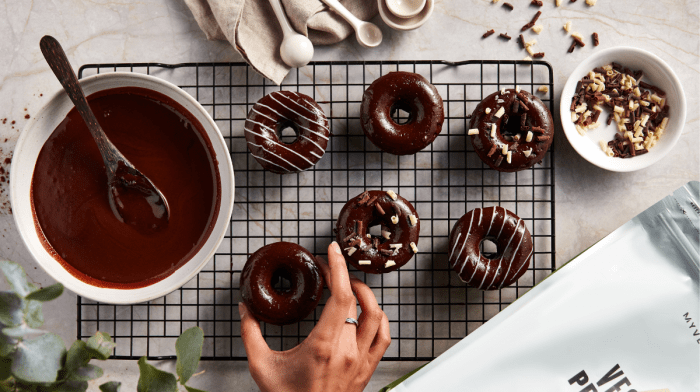 Easy to make and easy to hit your protein intake, these pronuts are a win-win.
Vegan Tiramisu
Brown Betty | No Waste Recipe
Vegan Eton Mess Recipe
Mixed Berry Frozen Yogurt Recipe
Watermelon Pineapple Pops Recipe
Vanilla & Chocolate Protein Ice Lollies
High-Protein Jelly Recipe
4 Delicious Vegan Drinks to Try Out 
Thirsty? Our vegan drinks have got you covered! Whether it's chilly or warm, we have a drink for every occasion!  
Super Green Smoothie | No Waste Recipe
Vegan Hot Mocha Milky Coffee
Coconut Hot Chocolate | Vegan Christmas Recipe
How to Make Plant-Based Milk at Home
Take Home Message
November marks world vegan month, where we shine a light on veganism. Whether you're looking to switch to a vegan diet, try going plant based or just reduce meat consumption, our recipes have you covered!  
FAQs 
How long has veganism been around?
The term 'vegan' has been coined since 1944, when The Vegan Society started. The Vegan Society is regarded as the world's oldest vegan charity.  
Is there a vegan month?
Every November, we celebrate world vegan month to shine a light on veganism. Many people also embark on a vegan challenge every January, which is known as the Veganuary Challenge.  
What is World Vegan Month?
Occurring every November, World Vegan Month shines a light on veganism as plant-based eaters from across the globe come together to celebrate their 100% cruelty-free lifestyle.   
Why is World Vegan Month celebrated? 
Vegans celebrate world vegan month to mark the 50th anniversary of The Vegan Society and recognise the impact of veganism and the amazing benefits it has to offer.  
How do vegans celebrate World Vegan Month? 
There are many ways to celebrate world vegan month, including:  
Trying new and creative vegan recipes

 

Challenging friends and family to go vegan

 

Host a vegan outreach event or campaign

 

Support a vegan business