Whether you already follow a plant-based diet or are simply looking to reduce your seafood consumption, we're sharing the best vegan omega-3 sources, so you can reap all the amazing benefits of omega-3 avoid a deficiency in this essential nutrient. Read on to find out more: 
What is omega-3?
Omega-3 is a family of healthy fats that come in three different forms: 
ALA (Alpha

–

linolenic acid)

 is

 an

organic compound with antioxidant properties. Some observational studies link a diet rich in ALA to a reduced risk of heart disease and other chronic illnesses

.

1

EPA (eicosatetraenoic acid)

 

is used by your body to produce signaling molecules, which play numerous physiological roles and help to reduce inflammation.1

DHA 

(docosahexaenoic acid)

contributes to the maintenance of normal brain function3, vision4 and heart health.5
Why do we need omega 3?
Because of its unsaturated structure, omega-3 has been frequently researched and associated with numerous health benefits including: 
May reduce markers for heart disease:

Studies

have shown that omega 3 fatty acids play an important role in lowering blood pressure, preventing blood clots and improving the functioning of the cardiovascular system (10,11

).

 

May help with fighting inflammation: Chronic inflammation has been linked to the development of heart disease, diabetes, arthritis and bowel diseases. Research shows that omega 3 can reduce the production of inflammatory substances in the body, which can help reduce chronic inflammation (

8,9)

.

 
Best vegan omega-3 sources
Chia Seeds
One of our favourite vegan omega-3 sources is chia seeds. These small but mighty seeds proudly hold the title of 'superfood' – not only because they're high in omega-3, but also protein, fibre and calcium too. Best of all, they're extremely versatile and make a great addition to many plant-based recipes – from porridge and chia puddings to smoothies and bakes. 
Discover our favourite chia pudding recipe here.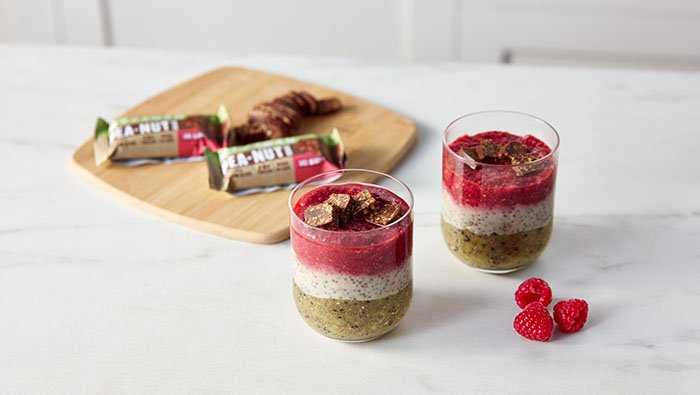 Flax Seed
s
The same goes for their friends, flax seeds. Again, an omega-3-rich staple ingredient for breakfasts, but also diverse in its oil form. Our Flax Seed Powder is made purely from 100% quality flax seeds, which are finely ground down into a powder. This creates an easy-to-use ingredient that can be blended into your favourite recipes to give them a nutritious boost.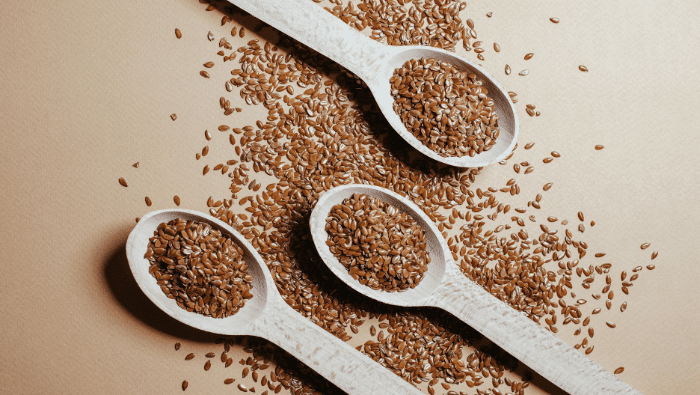 Vegan Omega-3 Supplement
Have you ever wondered what's better for you — using supplements or eating food? It really depends on your goals and which foods you enjoy. If you follow a plant-based diet, then you'll likely benefit from taking a high-quality vegan Omega-3 Supplement. Our easy-to-take supplement comes in a convenient capsule form, making it easy to get omega-3 into your diet, whenever, wherever.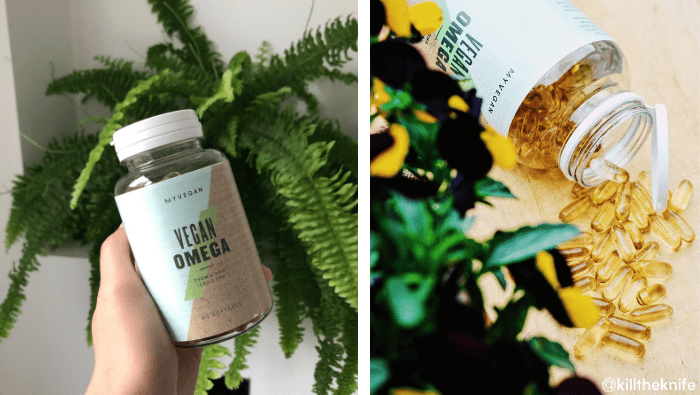 Algae
Spirulina, seaweed, nori, and chlorella are all different forms of algae, which provide numerous health benefits. They are a great source of omega-3 for those on a vegan or vegetarian diet, as they're one of the few plant groups that contain both DHA and EPA, which contribute to the normal function of the heart.6
Try our delicious Spirulina Pesto Pasta, or add our Organic Spirulina Powder to your smoothies for a healthful boost.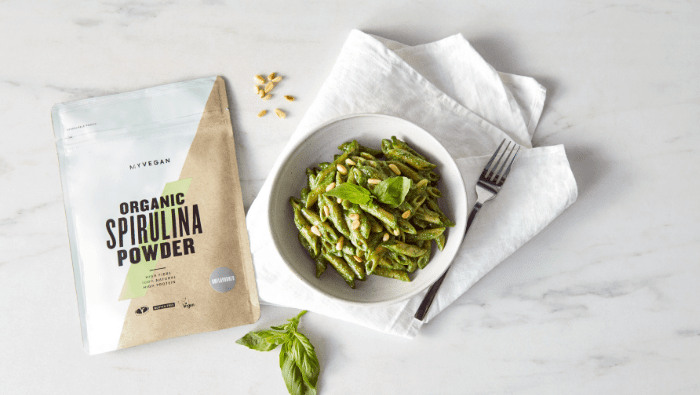 Walnuts
Walnuts contain a relatively high percentage of alpha-linolenic acid (ALA), which makes up around 8-14% of the total fat content. In fact, walnuts are the only nuts that contain significant amounts of ALA, which is especially beneficial for heart health.1
Check out our Chocolate & Walnut Protein Brownies here.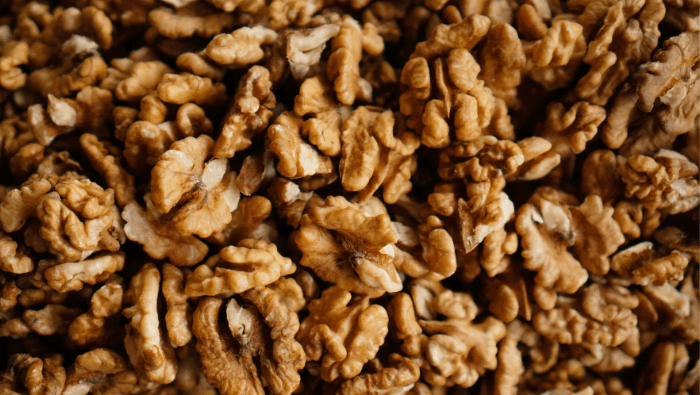 Brussel Sprouts
Love them or hate them, Brussel sprouts are an excellent source of omega 3. Half a cup of raw Brussel sprouts contains about 44mg of ALA. Cooking Brussel sprouts can provide almost three times as much, providing 135mg of omega 3 fatty acids in each half cup serving.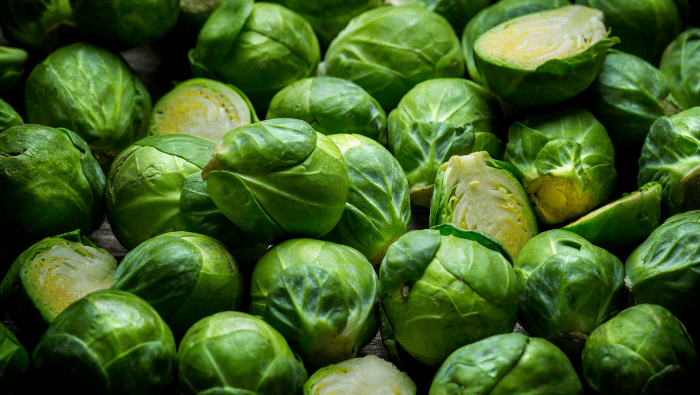 Pumpkins
A seasonal favourite, pumpkins are packed full of nutrients including vitamins A, C and high amounts of omega 3. For a quick and tasty omega-3 fix, try our plant-based pumpkin protein recipe here.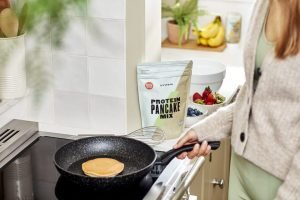 Rapeseed Oil
Whether you use it for use it for roasting, frying, baking, or drizzling. Rapeseed oil is an excellent source of omega 3, with almost 9g of omega-3 per 100g. Using rapeseed oil is a great way to incorporate omega-3 into your diet.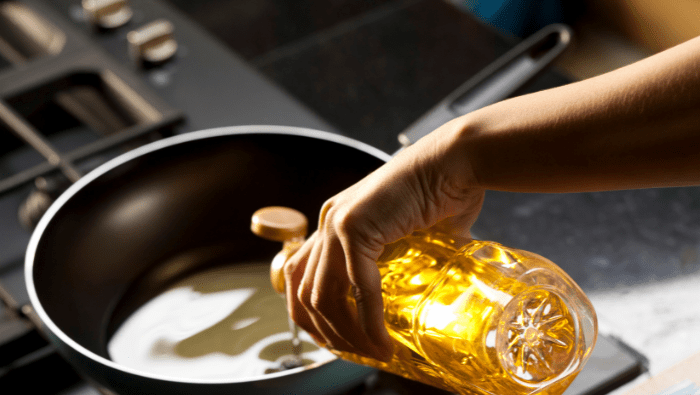 Tofu 
A vegan staple, tofu is a god source of ALA with around 0.4g of ALA per 100g of tofu. Tofu is also a great source of protein, iron and calcium, which contributes to the normal maintenance of bone health. Why not switch up your lunch and try our tofu satay skewers recipe.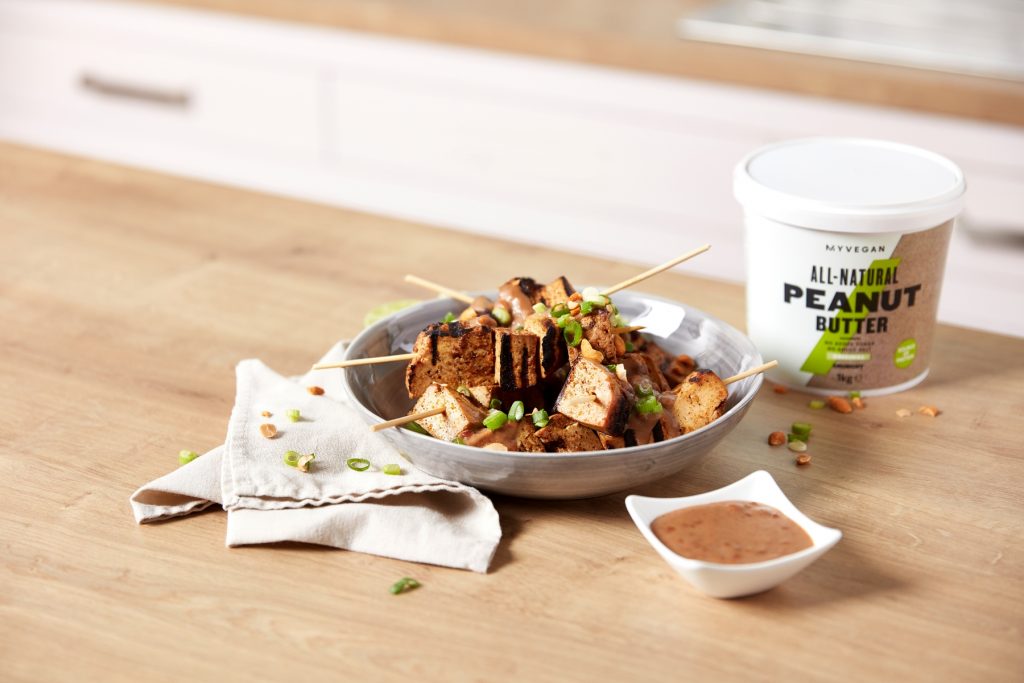 Hemp Seeds
The last mention goes to hemp seeds, a rich source of omega 3-6-9 fatty acids. They also happen to be packed full of protein and an abundance of minerals including potassium, magnesium, and iron – all of which support normal physiological function5, the nervous system6 and immune system.7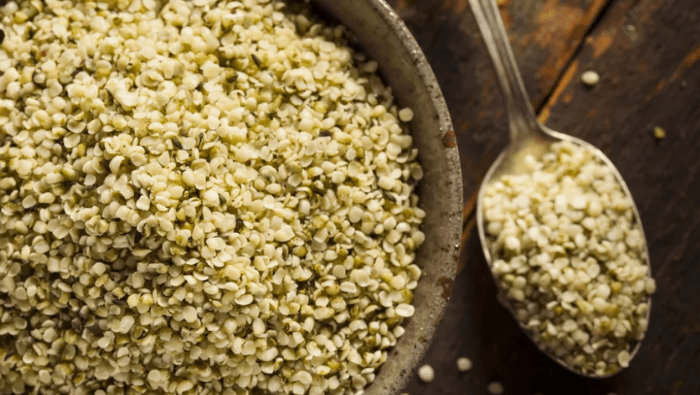 Summary
Whether you don't eat fish because of dietary reasons or personal preference, you can still reap the benefits of omega-3 fatty acids in your diet. By either incorporating a few omega-3-rich foods into your diet or opting for a plant-based supplement, it's possible to meet your needs, seafood-free.