With Veganuary fast approaching, you may be considering trying a plant-based diet. Trying to plan a week's worth of meals in advance, checking the labels in supermarkets, learning to create a balanced plate without meat as the focus….. it can all be a little overwhelming! However, choosing plant-based diet for even 1-3 days a week can make a huge difference, not only for the environment but for your health as well.
What Is A Part-Time Vegan?
There are many different ways to be a 'part-time' vegan; eating only plant-based foods at home but having flexibility when eating out, eating plant-based during the week but changing it up at the weekends… both of these are examples of 'flexitarian' eating, or 'part-time' plant-based. Generally, a 'part-time' vegan is a predominately plant-based diet, but with allowances for certain events or occasions to eat animal-based products. The label 'part-time vegan' refers to dietary rather than lifestyle changes, and works interchangeably with the more commonly known 'flexitarian' descriptor.
Why Do People Go Vegan Part-Time?
There are various reasons that people choose to go vegan 'part' time. These include:
Difficulty transitioning to a vegan diet: it can be overwhelming to completely overhaul your diet. However, choosing vegan or plant-based for several days a week is a gentle way of easing into the transition.
Health considerations: those with certain health conditions may struggle to go vegan full time, due to specific dietary needs. Having the majority of your diet as plant-based will provide many of the health benefits, without having too much of an impact on individual health needs.
Lack of available vegan food: whilst most supermarkets stock a range of vegan foods, living in more remote locations can mean choice is limited. Having a more flexitarian approach may be more suitable in areas where vegan options aren't readily available.
If you need a little inspiration, check out this blog article for further tips and tricks on being a part time vegan: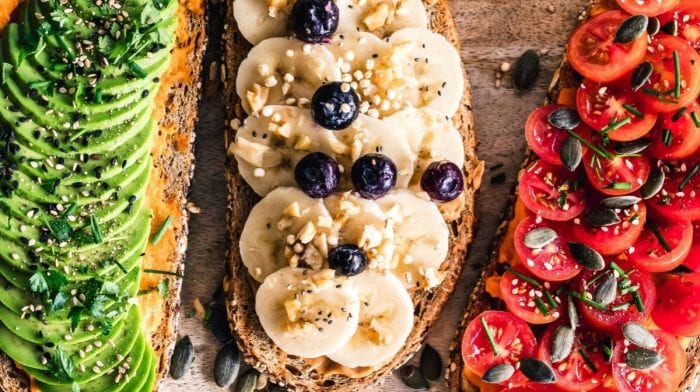 Reasons To Go Vegan Part-Time
Being a part-time vegan may help with weight loss
Dietary choices are completely individual and being vegan doesn't guarantee a healthy diet. However, vegan diets can be beneficial for weight loss, and even part-time vegans are likely to have healthier body weights and lower body fat percentages, compared to meat-eaters.
Being a part-time vegan may help to balance blood sugar
Blood sugar (glucose) levels are significantly more likely to be lower in those that have eaten vegan or part-time vegan long-term. Lower levels of glucose decrease the risk of developing diabetes and other metabolic diseases.
Being a part-time vegan may help to protect against cancer
When compared to meat-eaters, people that eat vegetarian, part-time vegetarian, or vegan are likely to have lower rates of colorectal cancer. The incidence of breast and prostate cancer is also lower in vegans and vegetarians
Being a part-time vegan may be easier to follow than a fully vegan diet
If you are someone that eats out a lot, or have limited cooking facilities, being a part-time vegan may be easier to fit into your lifestyle. Some people find that eating plant-based at home but not when eating out helps to alleviate feelings of restriction. Eating plant-based at home will still help to accrue some of the benefits of vegan and vegetarian diets.
Being a part-time can contribute towards better air quality
Farming, especially animal farming, is of the highest contributors to air pollution, especially greenhouse gases. If a part-time vegan or flexitarian diet was adopted globally over the next 30 years, there could be a 33% improvement in air quality. This has benefits for both the environment and human health.
Being a part-time vegan may help to cut the cost of food bills
Vegetarian and vegan diets are rated as being more affordable compared to diets that contain animal products. The price per serving of a vegan lasagne is around 65p; compared to this, a lasagne containing meat is over twice the price, at almost £1.50 per serving. Swapping to just 2-3 plant-based meals is a quick way to reduce the cost of your weekly shop.
Being a part-time vegan may help to increase dietary fibre intake
The daily recommended fibre intake is 30g per day however, most people fail to meet this target. Increased fibre intake is linked to a reduction in cardiovascular disease, better gut health, and lower levels of inflammation. Flexitarians, vegans and vegetarians are all more likely to have higher fibre intake than meat-eaters.
Being a part-time vegan helps build the conversation around animal welfare
Eating a flexitarian or part-time vegan diet is likely to stimulate conversation and raise awareness how poorly animals are often treated in the farming process. By eating fewer animal-based produces you are also reducing demand for these products and highlighting the need for companies to produce vegan options.
Talk To Your Nutritionist
This article is for educational purposes only and should not be used to replace medical advice. If you have concerns about your health, please contact your GP or other allied healthcare professional.
Take Home Message
Whilst some of the barriers to being vegan have already been discussed, personal choice should also be considered. Some people prefer to have more flexibility or have limited facilities and/or time to cook. Choosing to cut down meat consumption will still help to provide some of the benefits that are associated with vegan and vegetarian diets. There are plenty of reasons to try part-time veganism; try just one day a week until you feel more confident, then try and increase this over time for maximum benefit.
FAQs
Can you be an occasional vegan?
Hopefully this article has convinced you to try being a part-time vegan! Whatever your circumstances, it is definitely possible to incorporate more plant-based foods into your diet and reduce meat consumption.
Is being partially vegan healthy?
When compared to meat-eaters, vegans, part-time vegans and vegetarians are generally a healthier weight, have greater blood sugar control, and are less likely to develop heart disease or cancer.
What foods do flexitarians eat?
This depends on how 'flexi' you would like to be; some people find that eating predominantly vegan with occasional eggs or dairy works best alternatively, others may prefer to include meat or fish.
Can flexitarians eat dairy?
Vegans and plant-based eaters tend to avoid dairy products; however, being flexitarian should allow you to find the way of eating that makes you feel your best.
Do you have to be fully vegan?
Eating fully vegan is not completely necessary on a plant-based diet however, as you gain confidence with cooking and eating vegan meals you may find yourself eating 100% vegan.
Derbyshire E. Flexitarian diets and health: a review of the evidence-based literature [Internet] Front Nutr. 2017; 3. [cited 2022 Dec 12]. Available from: https://www.frontiersin.org/articles/10.3389/fnut.2016.00055/full
Miketinas D, Champagne C.  Wilson T, Templ N, Bray G (eds). The vegetarian/flexitarian diets. Nutrition guide for physicians and related healthcare professionals. Nutritional and health. Humana, Champ; 2022: 181-191
Himics M, Giannakis E, Kushta J, Hristov J, Sahoo A, Perez-Dominguez I. Co-benefits of a flexitarian diet for air quality and human health in Europe [Internet]. Ecol Econ. 2022; 191. [cited 2022 Dec 12]. Available from: https://doi.org/10.1016/j.ecolecon.2021.107232
Springmann M, Clark M, Rayner M, Scarborough P, Webb P. The global and regional costs of healthy and sustaible dietary patterns: a modelling study. Lacet Planet Health. 2021; 5(11): e797-807