Black Friday is almost here – one of the most anticipated days in the shopping calendar. Here at Myvegan, we're ready to go bigger than ever before with unbeatable offers, social giveaways, and even some game-changing new products coming your way.
Whether you're a regular in the Myvegan community and preparing to stock up on your favourite products, or are brand-new to the vegan lifestyle and want to snap something up at an incredible value – we've something for you.
We're keeping our Black Friday treats under wraps for now, but to make sure you're prepared, we've put together a handy guide so you can ensure you don't miss out on a thing.
What is Black Friday?
For those of you haven't yet experienced the biggest shopping celebration of the year, you're in for a treat. Black Friday is the informal name given to the Friday after Thanksgiving in the United States. It's a day when brands typically have some of their biggest deals and offers of the year, so is a go-to time period for people to stock up on their favourite essentials and do some early Christmas shopping.
This year, Black Friday falls on Friday 26th November, however the time frame that brands run special offers is often across the whole weekend and even in the days leading up to Black Friday. The following Monday is known as Cyber Monday which is a follow-on to the bargain-hunting frenzy of Black Friday.
Black Friday 2021 is landing early at Myvegan… keep your eyes peeled for the hottest deals from Friday 19th November.

Your guide to Myvegan's Black Friday 2021
Make sure you don't miss out Myvegan's Black Friday 2021 by following these key steps:
1. Follow our Social channels
Our Social channels are where the conversation happens. Get in on the all of the latest announcements, flash sales, and see what everybody else is excited about.
We're lucky to have an amazing and supportive community who share their plant-based recipes, tips, and advice on their vegan lifestyle. We can't wait to see your reactions to what we have in store this Black Friday – so be sure to tag us in your posts, stories, and comments using our handle @myvegan or the hashtags #Myvegan, #GreenIsTheNewBlack.
Here is where to follow:
Facebook = Myvegan
Instagram = @myvegan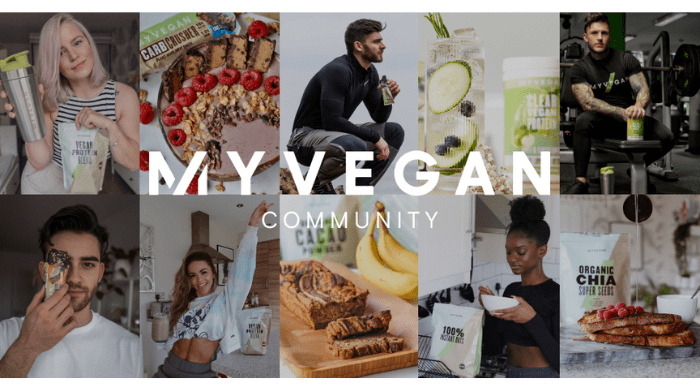 2. Turn on Instagram Push Notifications
Push notifications will ensure you're the first to hear about everything. As soon as we release a news update, you'll receive a notification in real-time. Just follow these simple steps to set it up if you haven't already!
Head to our Instagram page @myvegan
Make sure you are following us
Tap the bell icon in the top right
Switch on all notification options
3. Sign-up for early access
Head over to our Black Friday Sign-Up page to unlock early access. Once you have, you'll be first to hear about any email exclusives, including early access to offers.
4. Sign-up for SMS
This is different to signing up to emails. By signing up to SMS, you'll receive live updates directly to your phone, including SMS exclusive offers! To make sure you're in our phone book, go to your account settings, and make sure your Communication Preferences are switched on.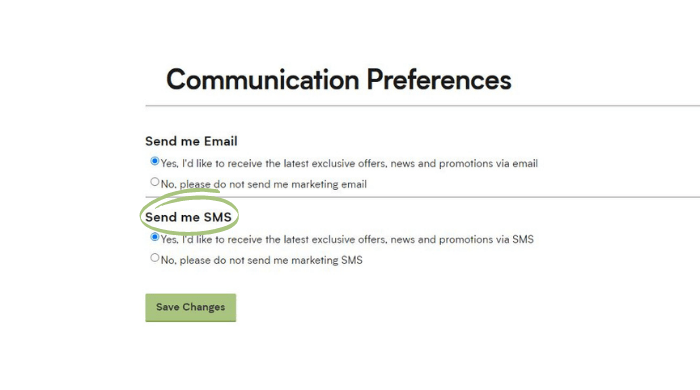 5. Keep checking your inbox
There's no doubt you'll receive heaps of emails from lots of brands this Black Friday, so it's important you find the gold amongst the rubbish. This year, our emails will be where we share our biggest offers, so you definitely don't want to miss them. Keep checking your inbox for a few surprises!
6. Write a W

ishlist
Black Friday doesn't wait for anyone, so when the best deals are gone or the products run out of stock – that's it! Make sure you explore our site in advance and save your favourite products to your wishlist, so you're fully prepared when the deals drop.
 Summary
Unbeatable prices? Check. Exciting competitions? Check. Brand new game-changing products? Check. There's no better time to enjoy the full range Myvegan has to offer than now.
Black Friday is almost here! We're ready – are you?