So you've got your hands on some of our delicious Vegan Protein Blend, that's a great first step. While there's no denying that the whole "stick it in a shaker and hope for the best" approach works pretty well — mixing with water alone will still give you a smooth, indulgent shake — we're here to help you get a little more creative.
These seriously tasty recipes are some of our favourite ways to use the blend — trust us when we say they're all worth giving a go. It's a win-win for boosting your daily diet with nutrients too, as hitting your daily protein requirements couldn't be packaged in a more appealing way.
Check out these top six recipes…
1. Snickers Protein Shake
Mix up how you do protein shakes, because, well, you deserve it. This delicious recipe is great for a post-workout reward, or just as an indulgent weekend treat.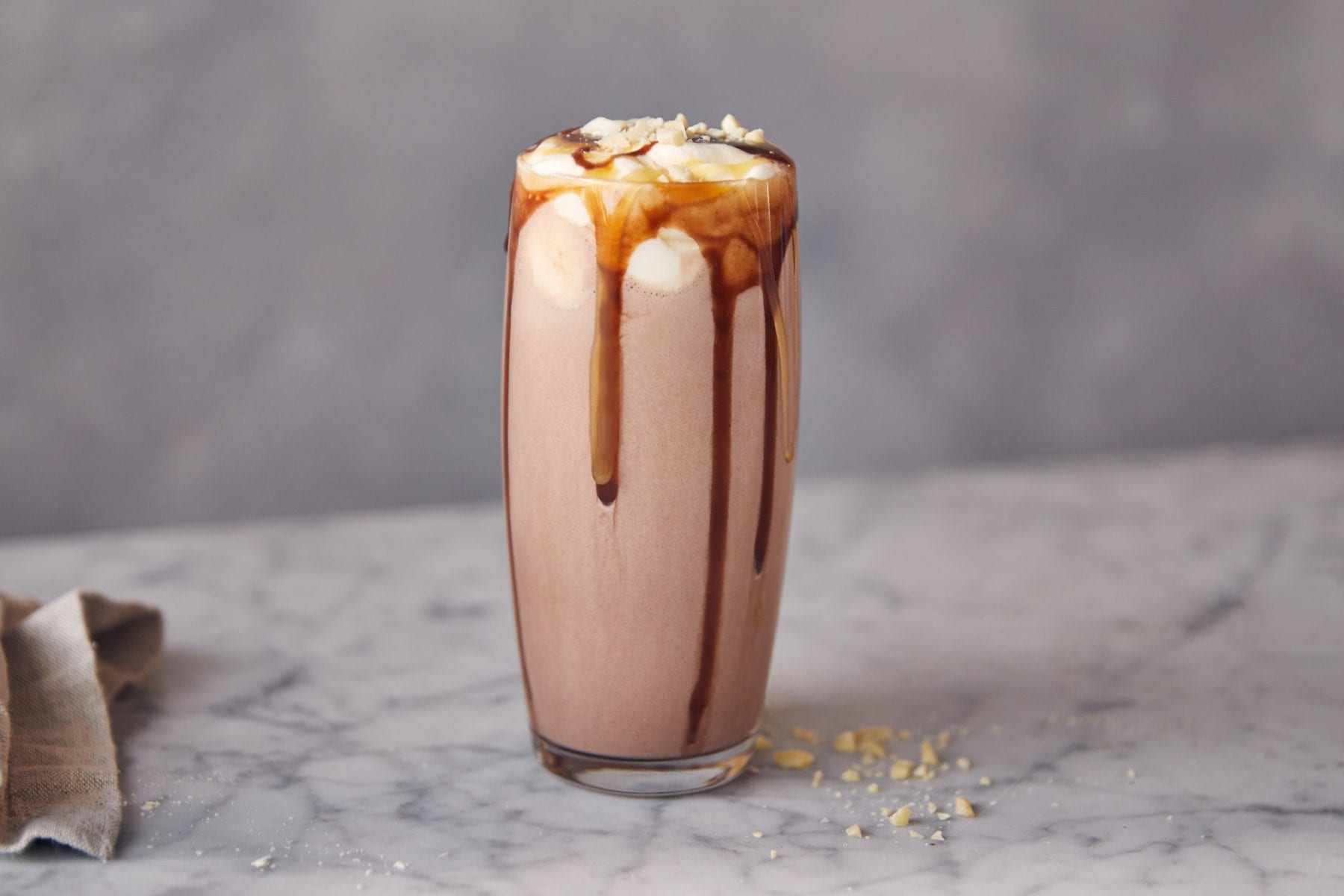 Makes 1
Method
Add all of the ingredients into a blender.

Blend until ice is completely crushed.

Top with anything you fancy – we love nuts and maple syrup!
Nutritional Facts
Amount per serving
| | |
| --- | --- |
| Calories | 306 |
| Total Fat | 12g |
| Total Carbohydrates | 19g |
| Protein | 31g |
2. Triple Chocolate Protein Bars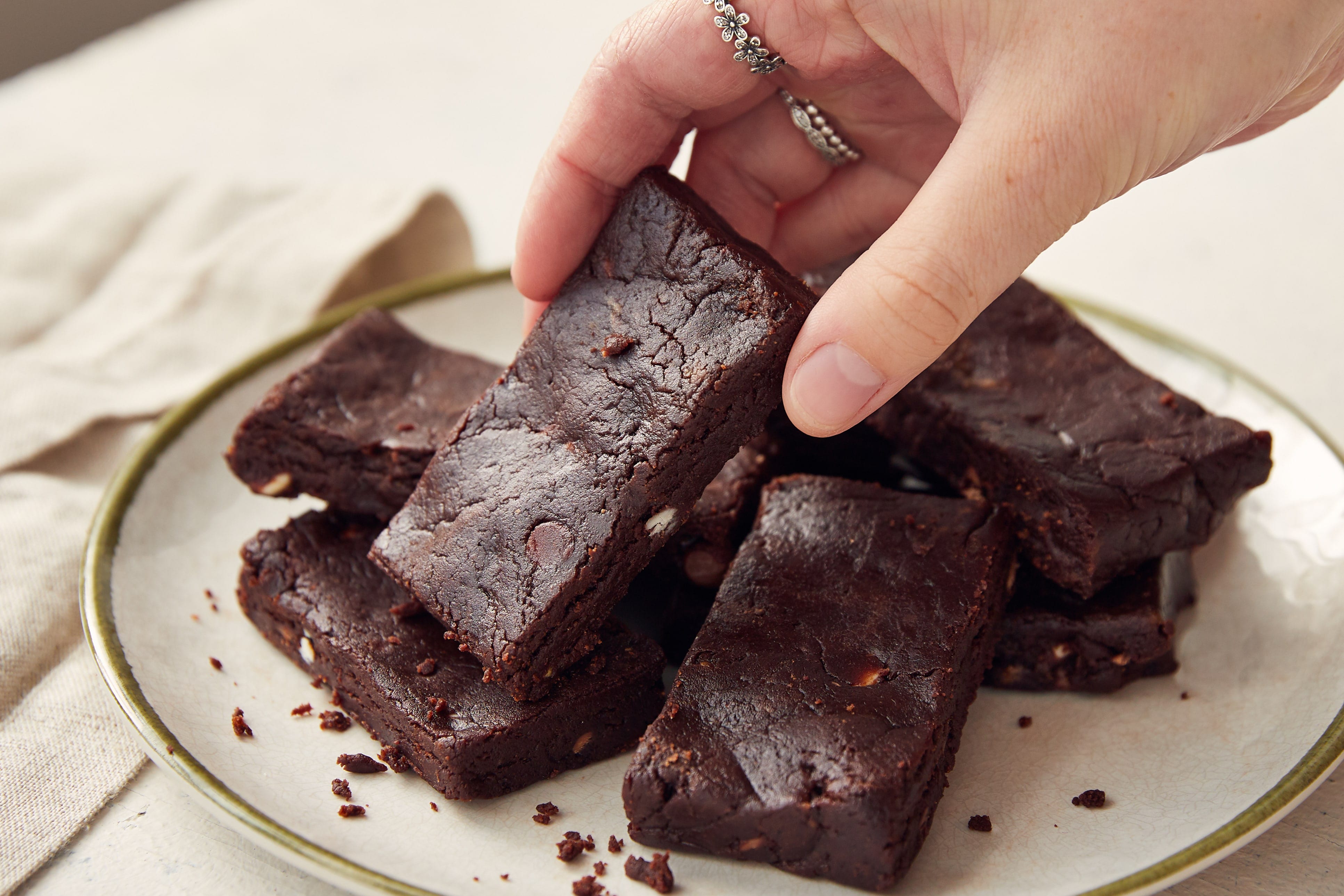 Rich and gooey, these no-bake bars are great to have around for whenever cravings strike — whether that's at home with a cuppa or at work to get you through the afternoon.
Makes 6
Ingredients
Method
First, blend the almond butter, almond milk and maple syrup.
Then add the cocoa powder, protein powder and rolled oats to the blender and blend well.
Add the chocolate chip and stir through.
Press the mixture firmly into a cling film-lined tin, so that the bars are about 1.5 inches thick (depth).
Refrigerate until set, then cut into bars.
Per bar: Calories — 322 Protein — 16g  Carbs — 18g  Fat — 18g
3. Chocolate Protein Truffles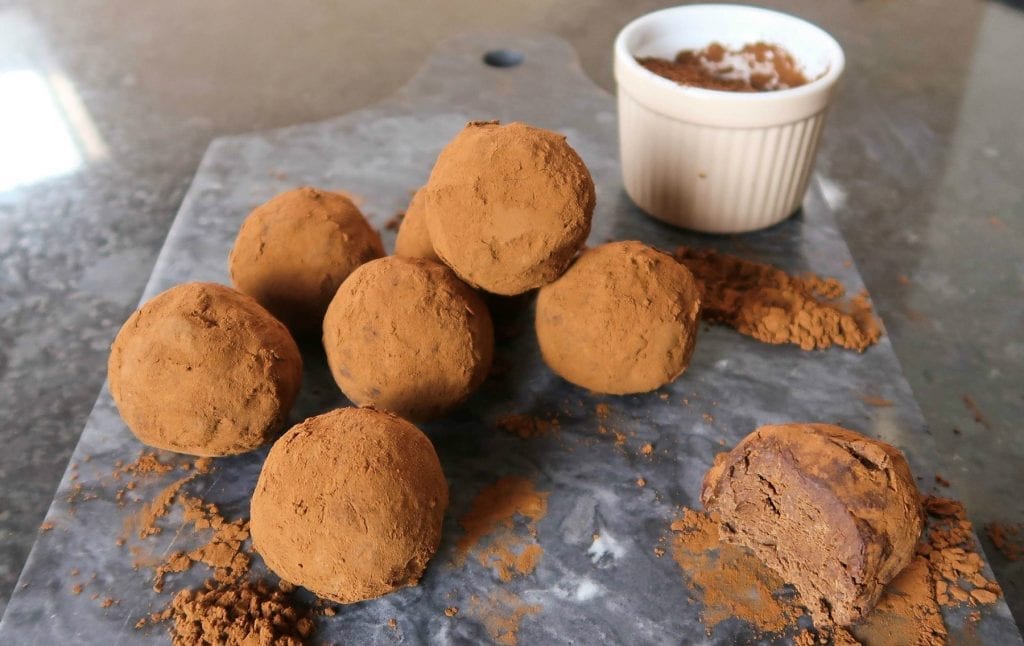 This dairy-free truffle recipe is ridiculously simple, and yet the result is quite a showstopper. Whip out a bowl of these creamy bites of goodness and your guests will sure to be impressed — and that's before they know there's just 9g of carbs per serving.
Makes 8
Ingredients
Method
In a bowl, mash the avocado until completely smooth.
Then melt the dark chocolate in the microwave (be careful not to burn it).
Add the melted chocolate to the avocado, then mix in the protein powder and the maple syrup until you get a smooth batter.
Roll this mixture into 8 small balls and cover each ball with a coating of cacao powder.
Enjoy right then and there, or keep in an airtight container in the fridge.
Per serving: Calories — 179  Protein — 7g  Carbs — 9g  Fat — 11g
4. Chocolate & Banana Overnight Oats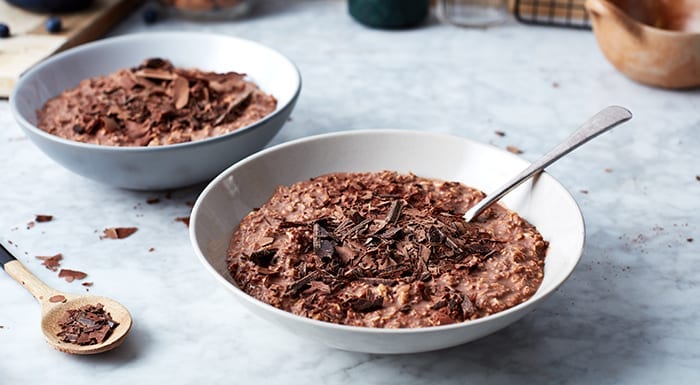 Kick-start your day with plant power — these yummy oats will transform your weekday mornings from 'meh' to 'yeah'. Even the Mondays.
Makes 1
Ingredients
Method
Using a fork, mash the banana in a bowl until you get a smooth paste.
Add the protein powder and milk, stirring well.
Mix in the cocoa powder and oats.
Cover the bowl with clingfilm or place mixture into a sealable container. Then leave to soak for 8 hours, or overnight.
Feeling indulgent? Serve with grated dark chocolate.
Per serving: Calories — 560 Protein — 30g  Carbs — 98g  Fat — 12g
5. Creamy Protein Ice Lollies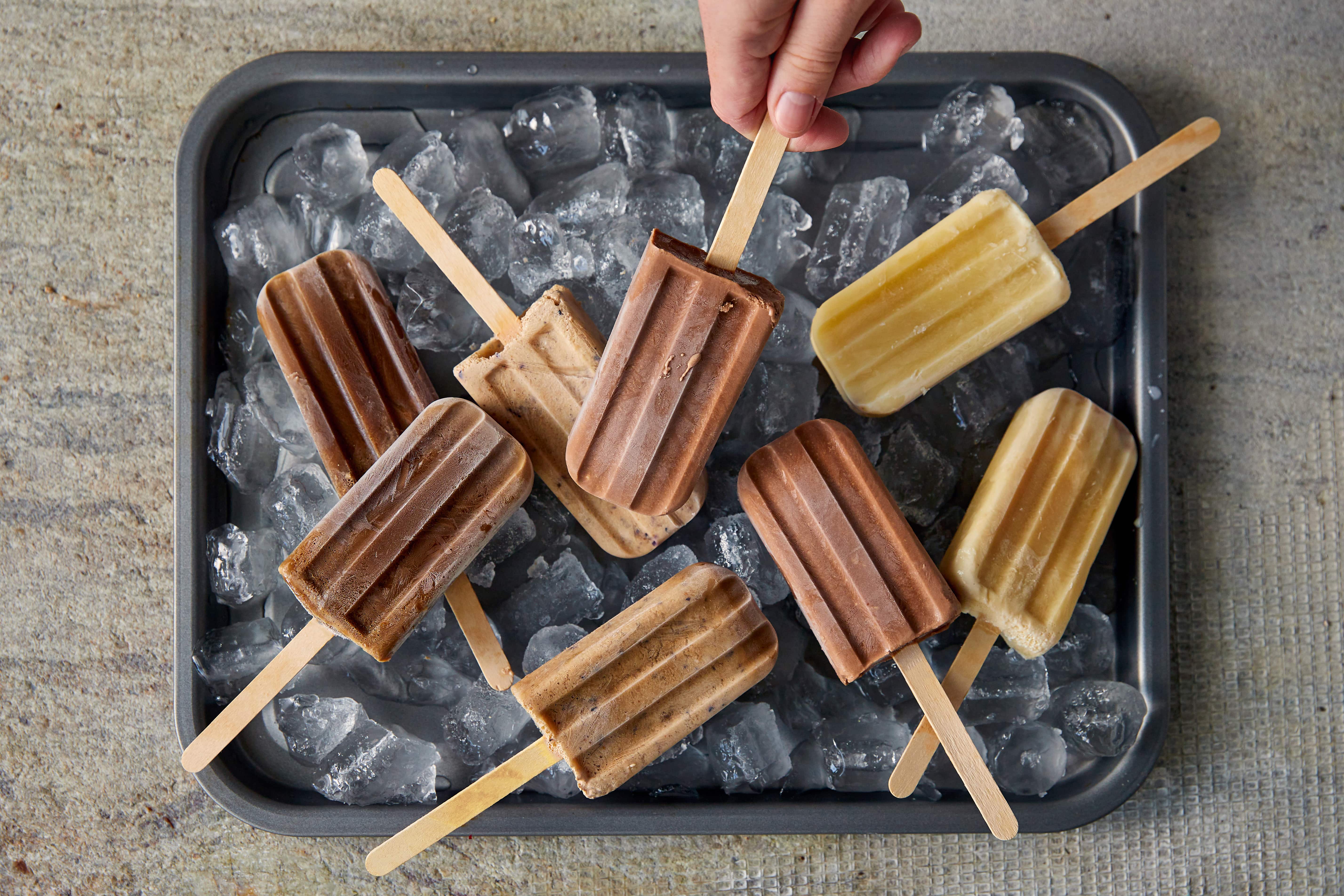 Bet you hadn't thought of freezing your Vegan Protein Blend, hey? These ice lollies are just the thing for after dinner, when that sweet-tooth is demanding some attention.
Makes 4
Ingredients
Method
Blend all the ingredients and pour into ice lolly moulds.
Freeze for at least 4 hours.
Per lolly: Calories — 122 Protein — 14g  Carbs — 8g  Fat — 4g
 If you like these ice lollies, check out our Clear Vegan Protein Ice Lollies recipe.
6. Fruity Chocolate Smoothie Bowl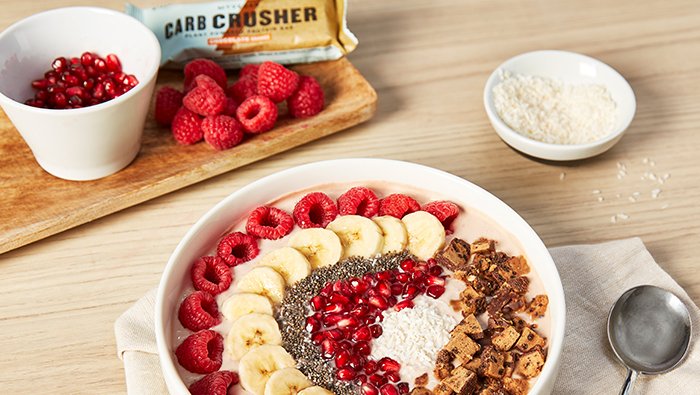 Smoothie bowls are one of the best ways to transform your breakfast into a delicious and nutritious work of art.
Get the full recipe here.
Take Home Message
We hope you're feeling inspired and raring to get into the kitchen to try out these recipes. They're just the beginning too — feel free to experiment with your own ingredient swaps and baking creations. You'll soon see that a little Vegan Protein Blend in your life can go a long way.
Tag your photos of your creations on Instagram with @vegan or #Myvegan for a chance to be featured on our feed!