We're a nation of crisp lovers, but they aren't always the best for our health or our diet. That's why we've created Popped Protein Crisps – a tasty and much healthier alternative to the deep-fried options you usually pick up in the supermarket!
Keep scrolling to find out more…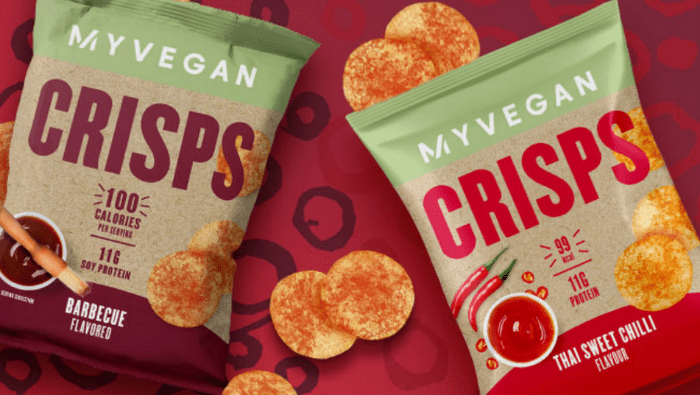 Why you'll love Popped Protein Crisps
Great taste
At Myvegan, taste is everything. And these Popped Protein Crips have no exception. They come in a choice of two moreish flavours, tangy Barbeque and fragrant Sweet Thai Chilli, so you can switch things up depending on your cravings. As well as being super delicious, they're perfectly crisp and crunchy in texture too. Just how all crisps should be! 
Excellent Nutritionals
Made using soy protein, these Popped Protein Crisps deliver an impressive 11g of protein at just 100 calories per serving, making them a great snack option if you want to support the growth and maintenance of muscle mass.1 Not only this, they're high in fibre which helps us feel fuller for longer and aids digestion.2 So, next time you're feeling peckish, reach for our Popped Protein Crisps for a guilt-free treat. 
Great On-the-Go
Often find yourself reaching for a pack of calorific crisps, or heading to the supermarket for that convenient meal deal? Look no further! The Popped Protein Crisps can be enjoyed anytime, anywhere. Simply have a pack on-hand whenever you're out and about, and your future self will thank you later.