When it comes to picnics, all you really need is delicious food, refreshing drinks and great company. But if you're looking to make healthier and more sustainable choices, we've got you covered with our vegan picnic essentials. Think fruity Vegan Protein Waters and chocolatey sweet treats!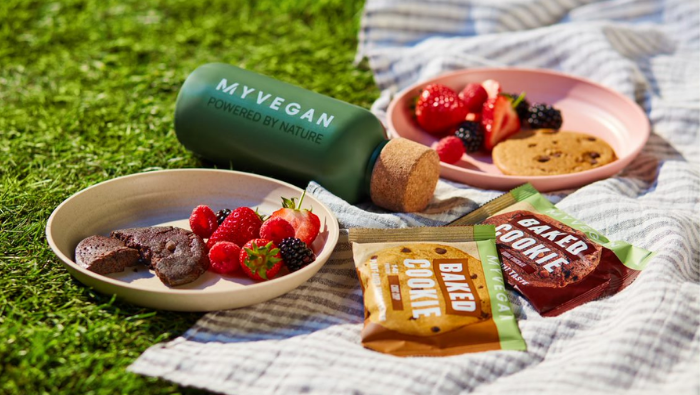 Vegan Protein Water
We get it – staying hydrated isn't the top of many people's priorities, especially when socialising or out and about. But that's where our Vegan Protein Water comes in.
Available in two juicy flavours – Strawberry and Lemon & Lime – each bottle contains 10g of plant-based protein making it easy to way to increase your protein intake and support an active lifestyle. What's more, we've gone the extra mile and added B vitamins to help reduce everyday tiredness and fatigue, as well as support mental performance, normal psychological function and the immune system. 
Oh, and did we mention, the bottles are made from 100% recycled plastic and are 100% recyclable too? So be sure to pop them in the recycling once finished!