We all try and make the best choices possible when it comes to our health and wellbeing, but sometimes busy lives can get in the way. That's why we're super excited to announce the launch of our Vegan Sparkling Protein Water, enriched with essential B vitamins and caffeine.
Here's everything you need to know about this tasty, protein-packed drink – available in Mixed Berry and Lemon & Lime.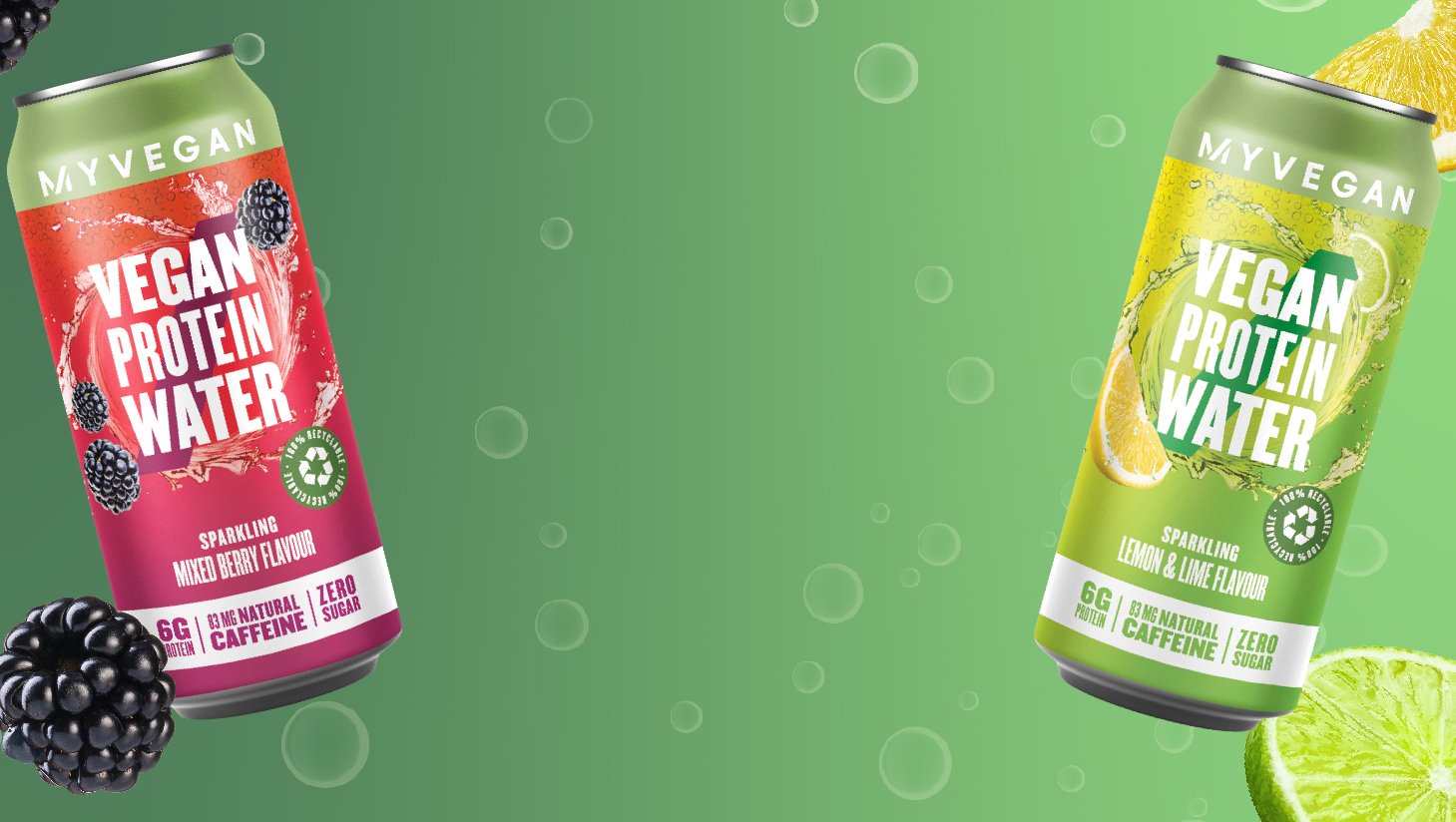 What is our Vegan Sparkling Protein Water? 
Our Vegan Sparkling Protein Water is a fruity and refreshing drink, designed to quench your thirst, whilst boosting your protein and B vitamin intake all in one.
Each can provides 6g of plant-based protein at just 35 calories or less, making it ideal for consuming post-exercise to assist with recovery and re-hydration, or as a healthier alternative to sugary soft drinks.
The Vegan Sparkling Protein Water is also an easy way to increase your intake of essential B vitamins, including vitamin B12 which plays an important role in immune health1, and vitamin B6 which contributes to a healthy functioning brain and helps to fight feelings of fatigue2,3. What's more, we've even gone the extra mile and added 83mg of natural caffeine – the equivalent to a cup of coffee – which may help to increase alertness and improve concentration4.
Oh, and did we mention that it's completely free from sugar and fat too?
Vegan Sparkling Protein Water Packaging
Our Vegan Sparkling Protein Water is packaged in a convenient 330ml can that's 100% recyclable, so be sure to pop it in the recycling once finished!