We're excited to announce the launch of our Vegan Protein Waters, available in two juicy flavours – Strawberry and Lemon & Lime!
---
They're perfect if you're wanting a lighter alternative to creamy protein shakes or simply love natural, juicy favours – without the added sugar or fat.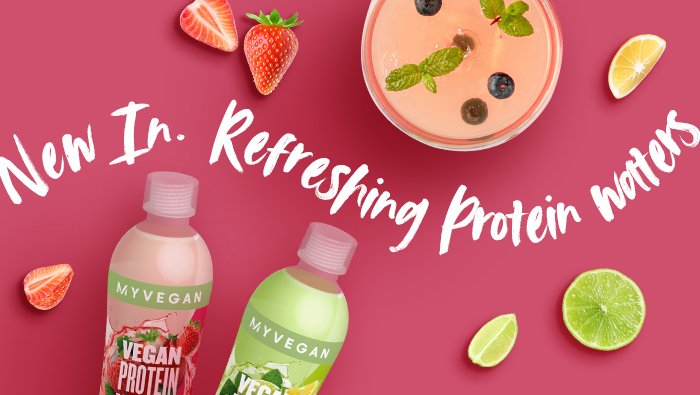 What is Vegan Protein Water?
Vegan Protein Water is different to other plant-based protein shakes — it's a real game-changer.
Utilising innovative technology, we've harnessed the power of high-quality pea protein and transformed it into a convenient drink you can enjoy on-the-go. Our innovative, ready-to-drink formula contains 10g protein per serving, zero artificial flavours or colours, added B vitamins including pantothenic acid to support mental performance.2
If that wasn't juicy enough – each bottle is also made from 100% recycled plastic (also known as rPET).
What are the Benefits of Vegan Protein Water?
Our Vegan Protein Waters are a refreshing alternative to traditional protein shakes. Each bottle contains 10g of plant-based protein, making it an easy and refreshing way to increase your protein intake and support an active lifestyle.1
You won't find any artificial flavours or colours in our Vegan Protein Water – the fruity flavours are all natural.
We've also added B vitamins, including pantothenic acid (vitamin B5) which supports mental performance2, vitamin B6 which contributes to normal psychological function3 and to reduce everyday tiredness4, as well as vitamin B12 to support your immune system5.
What's more, the bottles are made from 100% recycled plastic and are 100% recyclable, so make sure to pop it in the recycling once it's finished.