Want a refreshing summery drink while staying on track for your nutrition goals? Our twist on a pineapple screwdriver mocktail has no added sugars and includes a scoop of Pineapple & Grapefruit Clear Vegan Protein for 10g protein per glass.
Why You'll Love This Recipe
Light, fruity and refreshing
10g plant-based protein per serving
No added sugars
Easy to adapt and make new flavours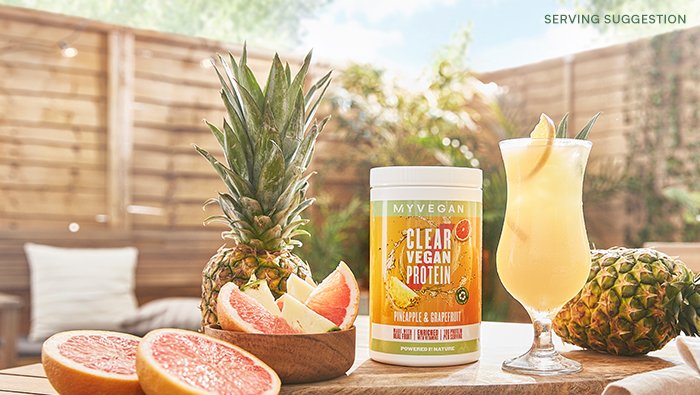 How To Make A Pineapple Screwdriver Mocktail
This mocktail is super easy to make – you only need a shaker and a handful of ingredients! Clear Vegan Protein is completely dissolvable in water, so your mocktail will have a light juicy taste with no powdery texture.
Ingredients
120ml sparkling water
80ml orange juice
Ice to serve
Pineapple leaves and orange slices for garnish
Method
Add 1 scoop of the Pineapple and Grapefruit Clear Vegan blend and the orange juice to a shaker and shake until combined.
Pour into a glass filled with ice and top up with sparkling water.
Serve garnished with pineapple leaves and orange slices.
Tips
Not a fan of fizz? Just swap out the sparkling water for still.
Give this mocktail an caffeinated kick by using Clear Vegan Protein Plus Energy
Add even more fruity flavour with a dash of cranberry juice or grenadine
Storage
Keep this mocktail chilled with ice, or store in the fridge if you're making it ahead in a larger amount.
Nutritional Information 
| | | |
| --- | --- | --- |
| Nutritional Information | Per 100g | Per serving |
| Energy | 1369kJ /337kcal | 220kJ /54kcal |
| Fat | 0.5g | 0.1g |
| of which saturates | 0.1g | 0g |
| Carbohydrates | 16g | 2.6g |
| of which sugars | 3g | 0.5g |
| Fibre | 0.5g | 0.1g |
| Protein | 63g | 10g |
What Goes Well With This Recipe?
Clear Vegan Protein mocktails like this Pineapple & Grapefruit mocktail are perfect for picnics, barbecues or just casual drinks in the garden with your mates.
Need some inspiration for summery and barbecue-friendly vegan meals? Check out these plant-based recipes: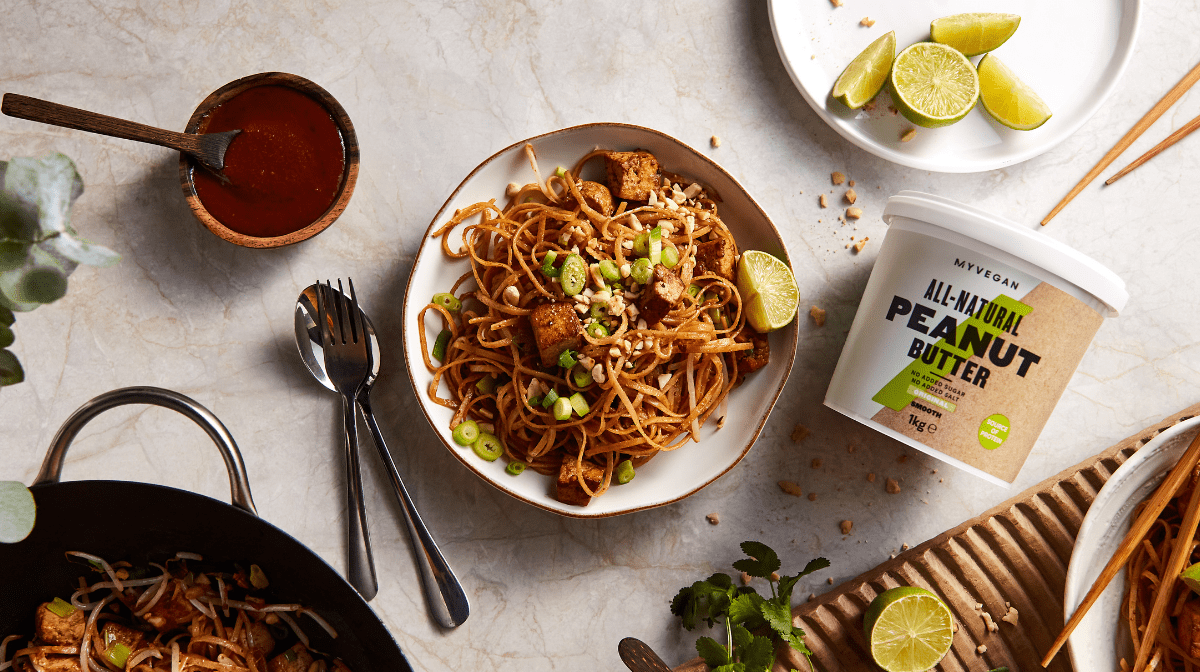 This recipe can be on your table faster than you can even order take out.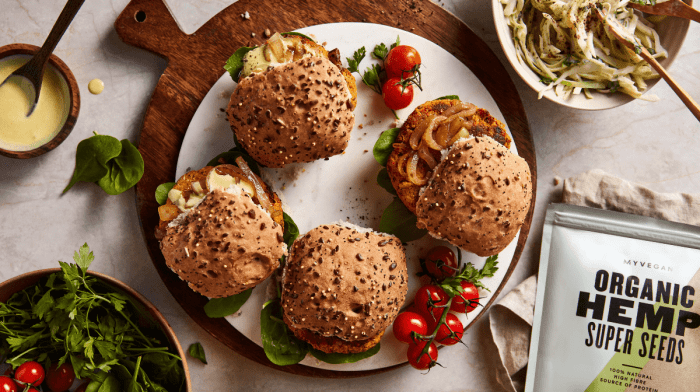 These delicious burgers can be enjoyed whatever your goal.
Take Home Message
Adding Clear Vegan Protein to your mocktails is a great way to have a refreshing nutrition boost. With the huge range of flavours, from Pineapple & Grapefruit to, the list of mocktails you can make is nearly endless! Experiment with your favourite juices and fruity fizzy drinks to find new flavour combinations.
If you enjoyed this recipe, you'll love our Apple Tonic: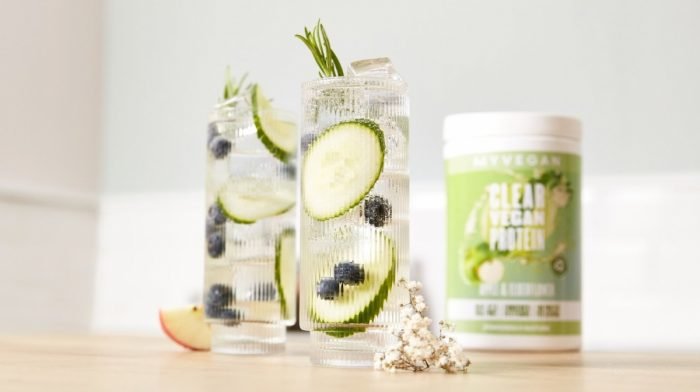 Create the nutritious and refreshing beverage Apple Tonic using your Clear Vegan Protein.
FAQs
How long does this recipe last?
This mocktail is best when you drink it freshly made, but you can also make it in larger batches and keep it refrigerated in a jug or jars for about a week. Just pour it over ice into individual glasses and garnish with orange slices.
What goes well with pineapple?
Grapefruit, orange and other citrus fruits go best with pineapple's tangy flavour.
Can kids drink mocktails?
Mocktails are mock cocktails, meaning they don't contain any alcohol, so it's fine for kids and teenagers to drink them. Depending on the fruit juice or soda used, they may be high in added sugar, so parents should be aware of that.
Are mocktails healthy?
Mocktails are lower in calories than normal cocktails because they don't contain any alcohol. This also means that mocktails don't have any of the negative side effects of alcohol, like nausea or hangovers. However, some mocktails do have high amounts of added sugar because of the fruit juice and soda.