Making your own milk alternative is surprisingly easy, especially when all you need is your favourite nut butter and water!
What is nut milk?
Nut milk, such as almond milk, is a plant-based alternative to cow's milk which is perfect for those who are vegan, lactose intolerant, or just like the taste! Homemade nut milk is a fantastic alternative to regularly buying it, as it can help reduce your overall waste. Not only this, but making your own nut milk at home means you have control over what goes into it – no preservatives or additives needed!
Many plant-based milk recipes show how you can make a milk alternative using almonds, cashews, peanuts, or even rice and oats. Whilst this is still a great way to make your own vegan milk, we have an even quicker, and easier recipe which only needs one main ingredient – nut butter.
Homemade nut milk is best enjoyed cold after being chilled in the fridge, and is amazingly versatile. Some ideas for ways to use your nut milk include:
Porridge – heat with oats to make a nutty, creamy porridge
Protein shakes – add a scoop of our Vegan Protein Blend for a high protein shake
Cereal – pour over cereal or granola for a tasty breakfast
Chia pudding – mix some nut milk with chia seeds and chill overnight
Tea/coffee – add a dash of your homemade milk alternative to your go-to brew
Follow our step-by-step guide on how to make your own nut milk below.
Home-made Nut Milk Recipe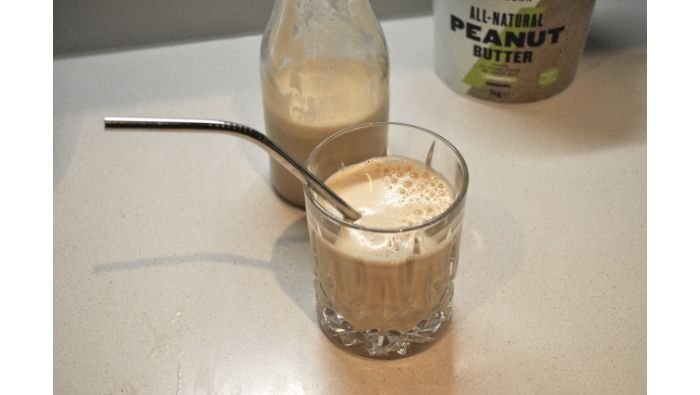 Preparation time: 2-3 minutes
Ingredients
Method
STEP 1: Add the peanut butter to your blender or mixer.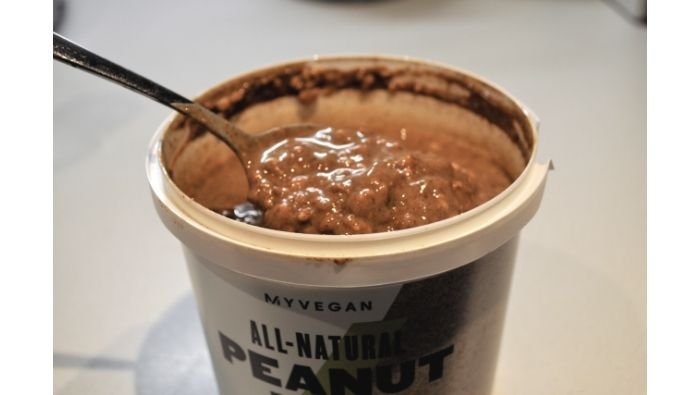 STEP 2: Add the water to the blender. You can add more later if you'd like your milk to be thinner or weaker.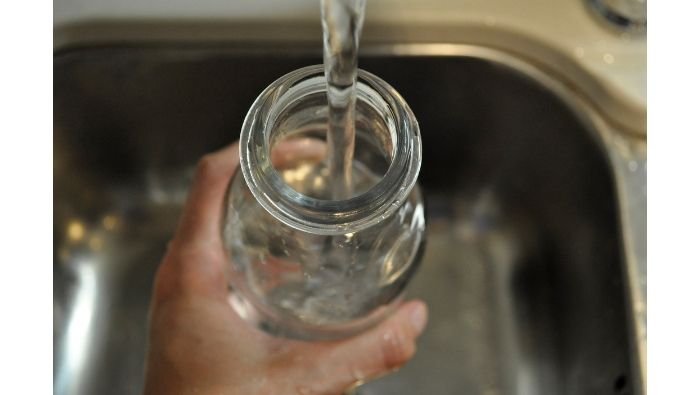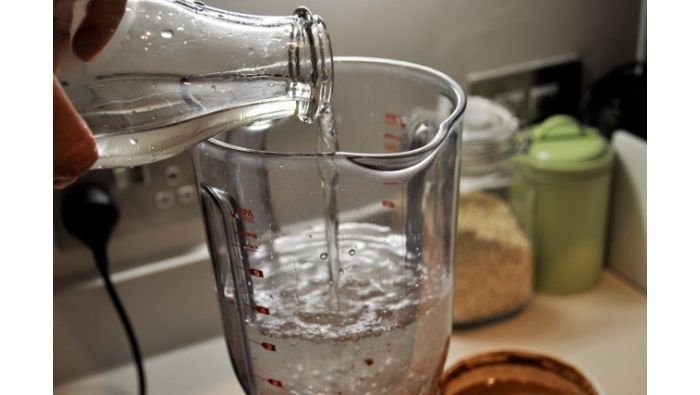 STEP 3: Add a pinch of salt to enhance the flavour.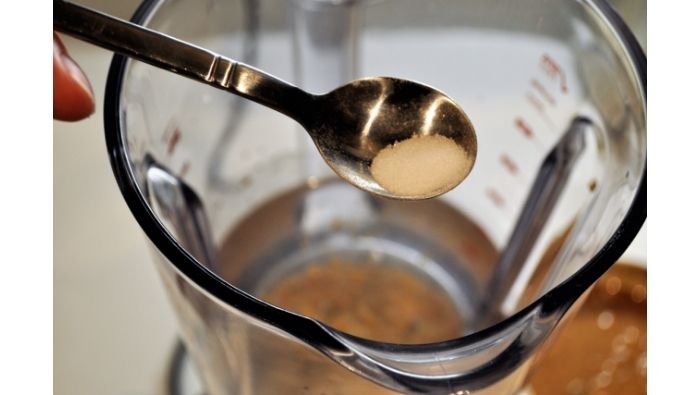 STEP 4: If you like your milk on the sweeter side, you can add a teaspoon of maple syrup or agave syrup.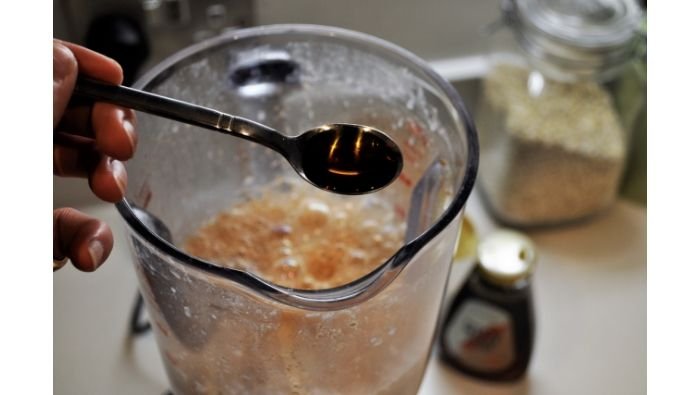 STEP 5: Put the lid on the blender and blend together for a minute or two.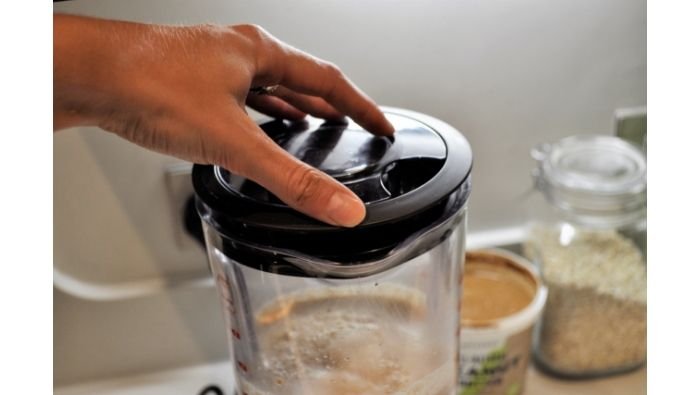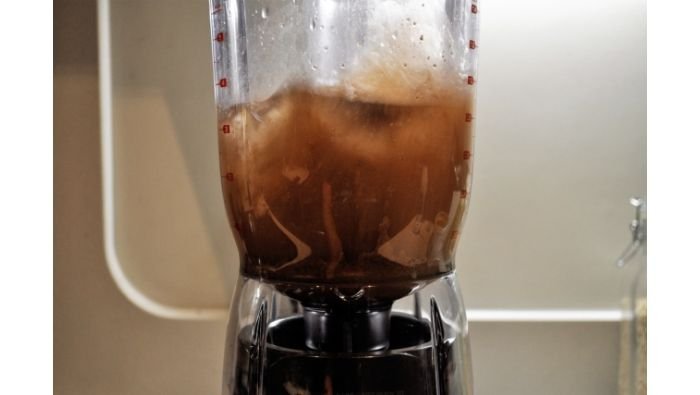 STEP 6: That's it! You can pour your milk into a bottle and store it in the fridge, or use it straight away.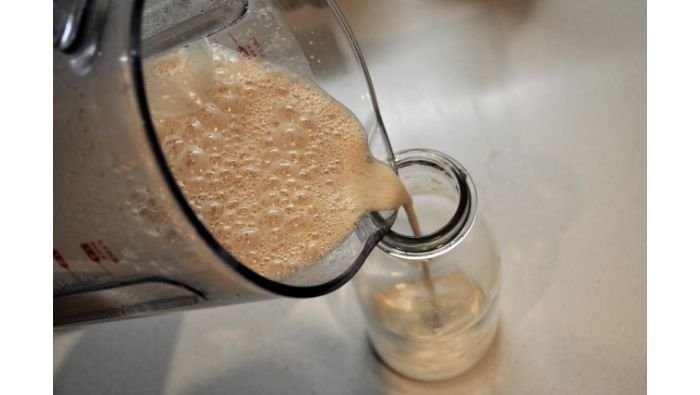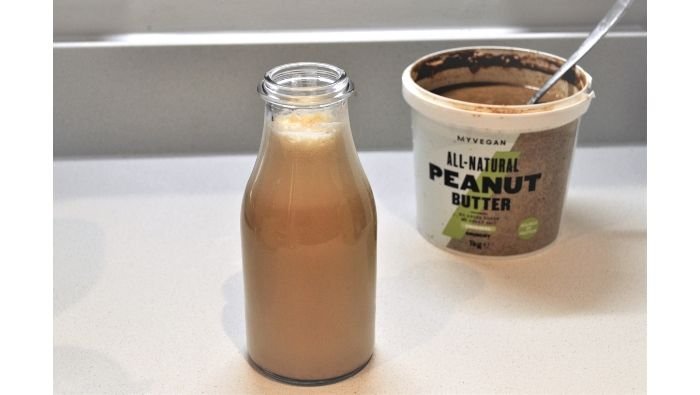 Remember you can show us your creations by tagging us @myvegan on Instagram or with the hashtag:
#Myvegan or #Myveganrecipes