Move over banana bread, there's a new bake in town – and it's giving lockdown's favourite pastime a run for its money.
These banoffee muffins, whipped up by our friends at MOB Kitchen, dispel the notorious myth that all vegan bakes are dry and crumbly. Golden on the outside and oh-so–fluffy on the inside, this recipe is a thing of real beauty.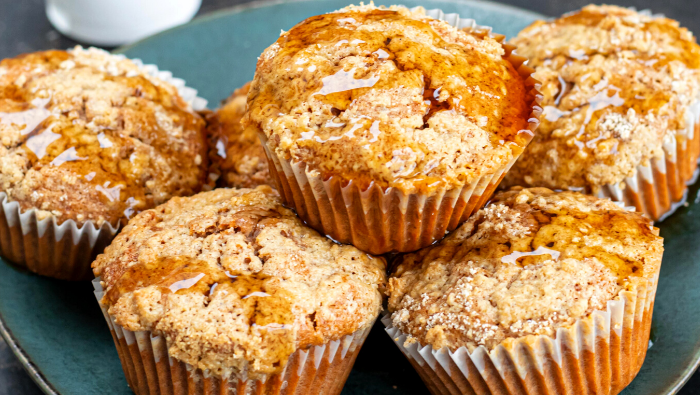 Not only are these vegan banoffee muffins bloomin' delicious, they're loaded with a handful of nutritious, protein-packed ingredients so you can enjoy a healthier alternative to shop-bought guilty pleasures. Best of all, they're soaked with Sugar-Free Maple Syrup and topped with a crunchy oat topping to really get your tastebuds tingling!  
Not just for vegans, these banoffee muffins are a certified crowd-pleaser. Make a batch at the weekend and your future-hungry-self will thank you later.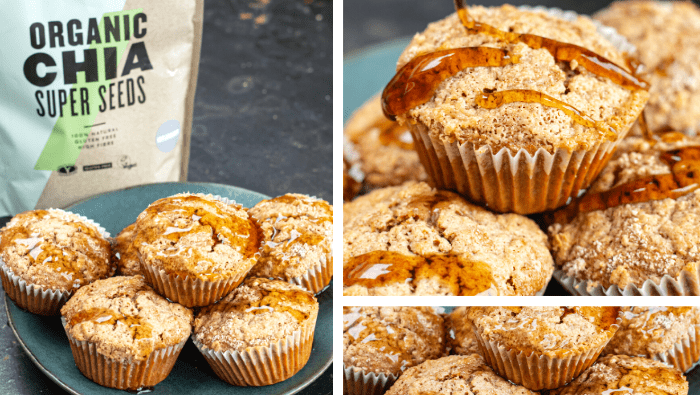 Vegan Banoffee Muffins Recipe

 
Method
Preheat the oven to 180C. 

If your bananas are not ripe, bake them in the oven for 10 minutes until they are blackened.

Combine the chia seeds with 100ml in a cup and allow them to bloom for 5 minutes.

Mash the bananas with vegetable oil. Mix in the light bown sugar, plain flour, protein powder, baking powder and chia seed water mix to form a smooth, thick batter.

Rub together the instant oats, dairy-free butter, cinnamon powder and 1 teaspoon of brown sugar to form a crumb.

Line a muffin tin with muffin cases and fill each case up so that it's ¾ full. Top with a sprinkling of the oat topping. Bake in the oven for 20-25 minutes.

Drizzle with maple syrup and serve.