If you are looking for a quick and easy recipe for a sweet, refreshing treat then this is the one for you. This watermelon pineapple pops recipe by Maria (@mimismacros) makes great treats which are each under 75 calories and have a good serving of protein!
These frozen pineapple rings are even more convenient because once you've made them they can go in the freezer and be taken out whenever you are craving that refreshing, tasty treat. You can even adapt this recipe and add 2 shots of your favourite liquor to make them even more delicious.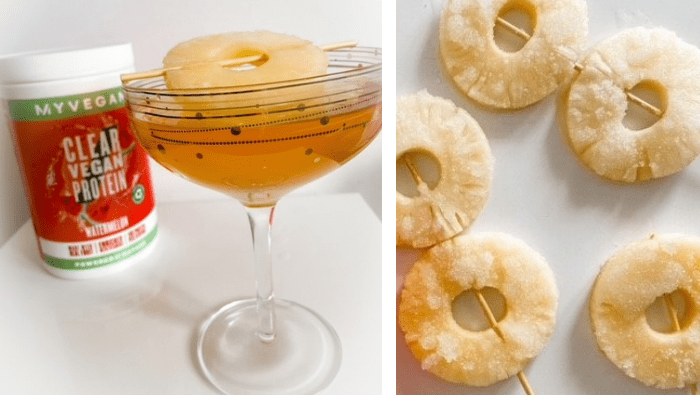 Watermelon Pineapple Pops Recipe
Serves 8
Per ring with sweetener: 37kcal • 8C • 0F • 2P
Per ring with sugar: 71kcal • 17C • 0F • 2P
Ingredients
Method
Mix 2 scoops Watermelon Clear Vegan Protein with 300mls water
Drain the pineapple juice and place the rings into a rectangular container
Pour the Clear Vegan Protein and liquor over the pineapple and refrigerate overnight to marinate
Coat the rings in sugar and place onto a skewer
Freeze overnight
Enjoy!