Want to ditch the meat and dairy, but worried that your food bill will skyrocket? Or, maybe you got a little over-excited and spent your entire salary on liquid smoke and vegan "cheese". Either way, you'll soon learn that eating green doesn't mean breaking the bank. It's time to learn how to go vegan on a budget.
This doesn't mean you'll be settling for a measly beans on toast every night either! There are plenty of tasty options out there, whether you want to indulge, or keep it healthy and balanced. Here's some tips to get you started for what to fill your cupboards with, and how best to use it.
So, here's how to be vegan on a budget…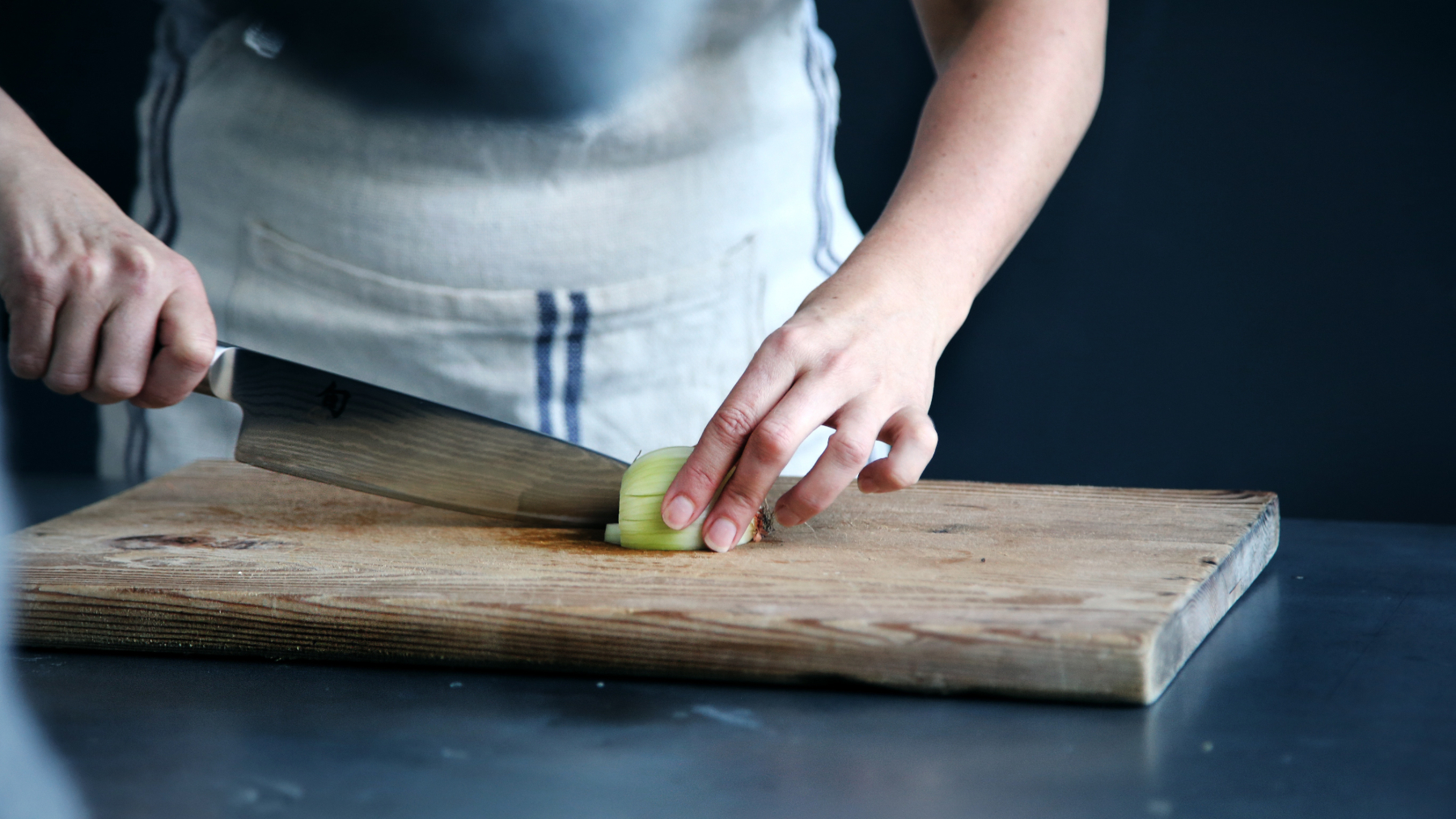 Stock up on supermarket staples
If you're starting from scratch, then it's always going to be a little more expensive to begin with while you stock your cupboards with what you need. This still doesn't have to mean spending all your hard-earned cash though.
You'll still be buying some of the same store cupboard staples such as rice and pasta (just check your pasta for egg and milk), and your snacks like crisps or cereal bars — lots of which are labelled accidentally vegan anyway!
Switching out your dairy is pretty cheap too, as plant milk isn't much more expensive than cow's milk and you can often buy a supermarket's own brand or find it on offer. You can also switch out other dairy products, such as yoghurts for pretty much the same price.
Make a list and stick to it
If you're starting out, then you're going to want some new recipes to get you started and help you to realise all the delicious ingredients you can use to create dishes you might never have otherwise cooked.
Take a few vegan recipes that take your fancy for each meal and note down the ingredients you need for each.
Try to pick recipes that use some of the same ingredients so that you can use them all up. Simpler recipes will usually mean simple ingredients too which is good for keeping the cost down.
Good ideas are curries, pasta sauces, and chilli as you can make these recipes in bulk and freeze the leftovers for another day, as well as using similar ingredients, such as tomatoes and vegetables.
When you head out to the supermarket, stick to your list of ingredients to keep the cost down — it's far too easy to pick up exciting new vegan products that you don't really need (like dairy-free ice cream!), so try to limit yourself here.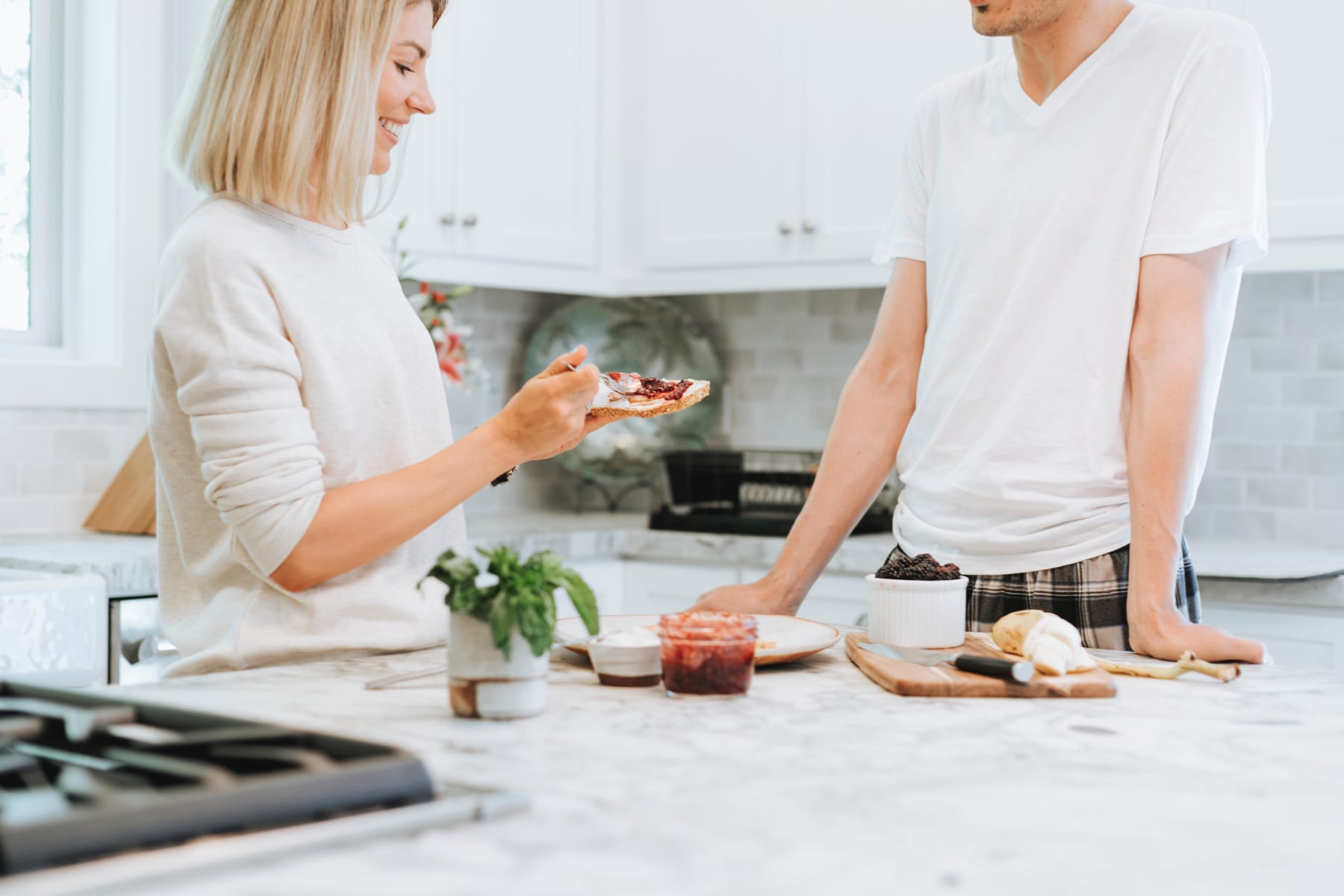 Lunch leftovers
You've made all these wonderful meals, so why not save a bit extra for lunch the next day! Finding a plant-based healthy lunch can end up being expensive, so take your leftovers to keep you going the next day.
Try putting what's left of your delicious curry into a wrap, or chuck some homemade falafel and roasted veg in with some salad leaves. Getting creative with your leftovers means less waste and will make being vegan on a budget really easy.
Make your own
There are more and more ready-made vegan options out there. Burgers, cheese, and mayo alternatives are popping up all over the place. However, these are also super easy and cheap to make at home if you're looking to save money.
For example, falafels are really quick and cheap to make from a tin of chickpeas and a few spices. Try checking out some recipes and see if you could make it cheaper yourself before spending half your earnings on a small block of cashew cheese…
Buy in bulk
This is a seriously easy way to be vegan on a budget. It's amazing what you can do with beans and pulses — you'll find that they make up the basis of quite a lot of your recipes, so why not buy them in bulk? Buying these ingredients dry and from a wholesale shop, or just in the biggest bag from your supermarket will help to save you money.
You can also do this with other dry foods such as pasta, rice and quinoa, or anything else that you can keep in the cupboard for a long time. Buying bigger bags of products often saves you money and means less trips to the shops — perfect for vegans on a budget for time and money.
A cheap and convenient way to make sure you're getting the protein that you need in your diet is to supplement with a plant-based protein powder. Discover our range here.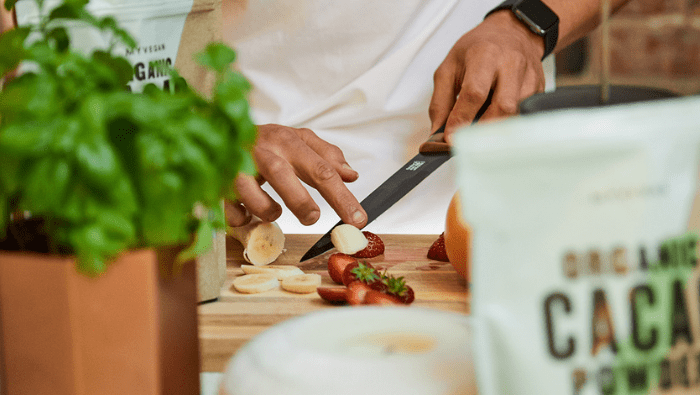 Fresh vs. frozen
A vegan diet means lots more fruit and vegetables — no surprise here. Buying fresh all the time, especially with fruit such as berries, can be expensive. So, stock up your freezer with kilogram bags of frozen fruit and vegetables to buy in bulk and reduce waste.
Bags of mixed veg are perfect for throwing into every dinner to bulk out the calories and the nutrients, while mixed fruit are ideal for having with yoghurt or ice cream, or blending up in a smoothie.
Ditch the supermarket brands
When buying your beans, cereal, and other basics, buying the brands isn't really necessary — especially when you're going vegan on a budget. So, cut down on prices by buying your supermarket's own-branded products. You might even find that some of the food you couldn't have as a brand, you can have unbranded.
Take cereals for example — brands often add extras that aren't vegan — such as vitamin D3 from sheep's wool — however you might find that the non-branded food is free from this. You'll also find that the cheaper versions use vegetable oil rather than butter, so unbranded foods like garlic bread and chocolate are often made accidentally vegan. Check the labels on foods in your supermarket and you'll probably find foods you never thought you'd be able to eat!
Take home message
As you can see, going plant-based doesn't mean spending your entire life savings on food. If you shop smart and make the most of every ingredient, then there's no reason why you can't be vegan on a budget.