In getting to know Sophie, she shares a personal insight into the things that motivate her most – education, body positivity, health, and most of all, empowerment. Meet our ambassador, Sophie Butler (@sophjbutler).
---
On the 5th July 2017, Soph suffered a life-changing injury doing the very thing she loved (and still loves) most – working out in the gym. A squatting accident in the Smith machine left her paralysed from the waist down but in reality, Soph is stronger now than ever before.
Within a year of her injury, Soph was back in gyms and building back the confidence to embrace her new normal. And to say she has done that well would be an understatement, as Soph has gone on to become an inspiring and leading voice for not only Disability rights, but body positivity, women's rights, healthy living, and much more. In 2019 she won the Cosmopolitan Influencer Awards plus she is now a qualified PT, and she's only just getting started.
Soph has been a Myvegan ambassador for nearly two years now, so we caught up with her to ask her to share some of her golden nuggets of advice. From her recommended TV show to advice on being vegan, Soph gives us the tips to feel inspired, motivated and empowered.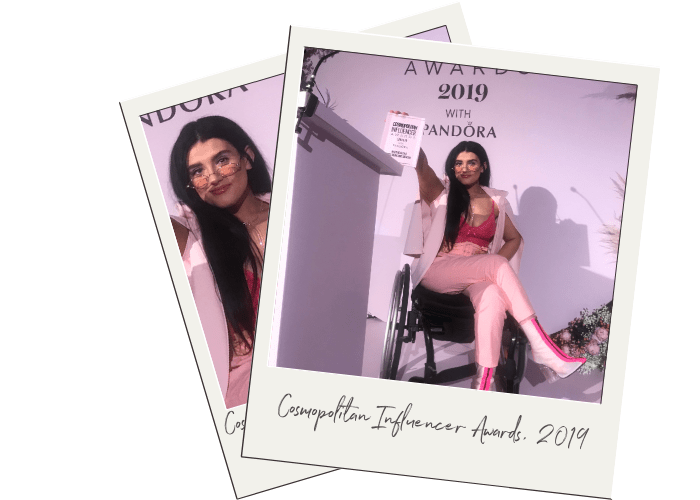 1. Tell us a bit about yourself.
– Hi, I'm Sophie Butler and I'm an Online Health & Wellbeing coach, social media influencer & Disability advocate. To sum up everything about me, empowerment is at the core. Whether that's empowerment through education on Disability rights, or empowerment through body positivity & fitness – I aim to empower people to put themselves first and make healthy decisions for themselves.
2. What does your morning routine normally consist of?
– So the first thing I do when I get up is get ready for the gym, I'm a huge procrastinator so I keep a hustled morning routine to kickstart me into my day. I get up at 5am to get ready to go to the gym first thing, the gym as a part of my morning is so important for my routine, structure and mood. It's the best part of my day.
3. Are you a tea or a coffee person?
– Coffee ‐ absolutely! Can't live without it!
4. What would your three top tips for staying motivated be?
Develop a habit.
Remember why you started.
Always take pride in your achievements.
5. Has your relationship with fitness changed over the years?
– Yes absolutely. I got into fitness when I was 19 and I'm 24 now, I've grown up a lot in that time and come to really detach from diet culture and the physique-centred aspect which dominates the industry. My focus now is on looking at fitness in a holistic way; that includes looking at all the aspects of health and making a healthier lifestyle more accessible for everyone and everybody.
My focus now is on looking at fitness in a holistic way; that includes looking at all the aspects of health and making a healthier lifestyle more accessible for everyone and everybody.
6. We understand mental health is just as important as physical health. What are your top tips for mental wellbeing and confidence in general?
– My number one tip for confidence is to know our insecurities are made up of lessons other people have taught us. Becoming a confident adult is unlearning all of these lessons and learning to treat ourselves the way we treat our best friends.

7. What's your go‐to karaoke song?
– 'Like a Prayer' by Madonna.
8. When and why did you choose to go vegan?
– So I was a vegetarian for about 4 years before I became vegan. I'd always felt so strongly about animal welfare and so when I turned 18 and moved to uni, I decided to make the move to becoming veggie. Over those 4 years, I learnt more and more about animal agriculture and the effects it has on both our planet and our bodies. So I started to cut down on my dairy intake and then about a year and a half ago, I went fully plant-based.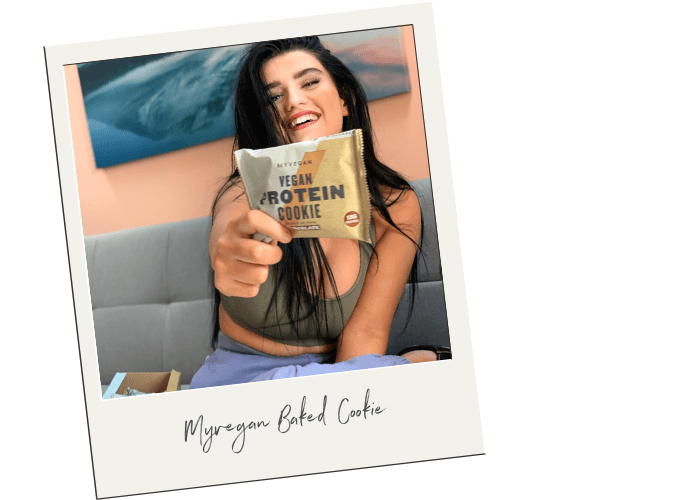 9. Did you notice being vegan had any positive effects on your health?
– The first thing I noticed in terms of my health was that my skin was so much clearer. I suffer with hormonal acne and it is still on and off now, but when I cut out dairy, I noticed the flare-ups were nowhere near as bad as they were.
10. Do you find it difficult to get all the nutrients you need in your diet?
– I think I did a little at first when I didn't know what I was looking for but the key thing is to be learning all the time. A lot of people have misconceptions about vegans and you often get asked "where is your protein" when they themselves are probably significantly fibre deficient!  Learn about what you need from credible sources, take vitamins where necessary and don't cover complicate it, and you'll be fine. If you have a medical condition you should obviously tread more carefully, everybody is different and there are some conditions that can make a plant-based diet more difficult – my advice to those people would be to consult your doctor – they should know your body best and can help you make safe & sustainable decisions.
Learn about what you need from credible sources, take vitamins where necessary and don't over complicate it, and you'll be fine.
11. Can you give your top 2 tips for someone considering veganism?
– It is better to go vegan slower and sustainably rather than rushing in guns blazing. If you just rush into being vegan without any transition period, you're likely to slip up. I would much rather people slowly cut things out over time than cut everything out and it only last a week.
Secondly, if you do slip up, don't punish yourself over it. Recognise why you did it and create a solution for next time. It doesn't make you a bad person.
12. Okay, so things you are loving right now – what's your favourite easy recipe at the moment?
– I'm bit of a lazy cook to be honest with you so I absolutely love a teriyaki stir fry. It's such an easy vegan meal to make and can be done so quick.
Try Soph's go-to '5-Minute Soy Proats Recipe' at the end of this article!
13. What about the best thing on TV/streaming channels at the moment?
I'm a bit of a geek and love learning things in general but particularly I love history – I've recently discovered the You're Dead To Me podcast which covers historical topics in a comedic manner. Basically Horrible Histories in podcast form, I love it!
14. Which Myvegan product is your favourite right now, and why?
– Right now it's the Clear Vegan Protein ‐ it's so refreshing and really helps me get my water intake up!
15. We know you love coming up with your own recipes and trying out new ones. Do you have a favourite Myvegan recipe?
– My favourite thing about the Myvegan recipes is how easy they are!! I love the pancake mix muffins ‐ they're so easy to make and the perfect little snack!
16. Finally, what advice would you give to your younger self?
– People are going to criticise you for anything that you do, so be affirm in yourself ‐ and do what you think is right.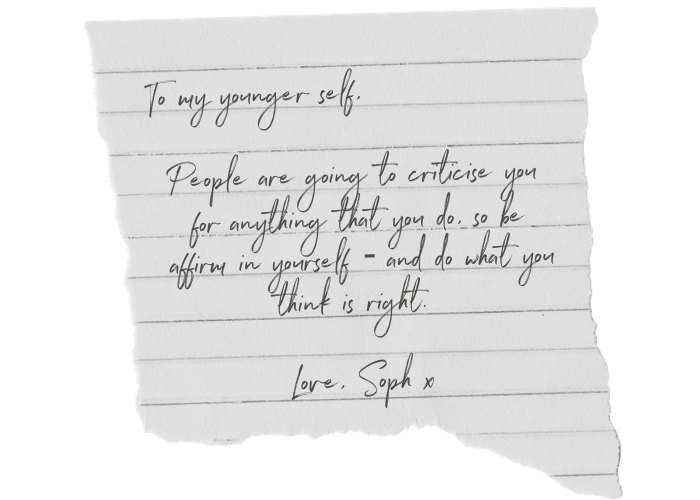 Soph's "Myvegan Special" 5-Minute Soy Proats Recipe
Ingredients:
50g oats
30-45g Soy Protein Isolate powder
(Roughly) 150mls oat milk
Organic Maple Syrup
Banana
a sprinkle of cinnamon powder 
Method:
Mix together the oats, soy protein, and milk.
Heat in the microwave for 1 min 30 secs.
Top with a broken up Gooey Filled Cookie and microwave again for a few seconds to melt the cookie.
Sometimes add maple syrup, chia seeds, banana and cinnamon.
Eat warm or store in the fridge for later.
To find out more about Sophie, follow her on Instagram, @sophjbutler.
Shop Sophie's favourites: