This 4 ingredient recipe is super simple to make and features Clear Vegan Protein for an additional protein boost. This recipe makes four snack-size portions, perfect for when you have a sweet tooth but want to stay on track with your wellness goals.
What Is Jelly?
Jelly first became popular in 18th century England, and reached its heyday in the 1970s. It is traditionally made with gelatin – collagen derived from animal products – and fruit like strawberries or raspberries. Jelly is famous for its wibbly-wobbly texture, and can be eaten on its own, with ice cream, or as part of a trifle. Plant-based jelly recipes (like this one!) swap out the gelatin for agar agar or xanthan gum.
Why You'll Love This Recipe
It's completely plant-based with agar agar instead of traditional gelatin
The added fruit-flavoured clear protein powder makes this jelly extra sweet and satisfying
It's a low-fat and low calorie treat that you can enjoy while staying on track for your health goals
Quick and easy to make with only 4 ingredients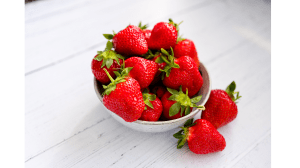 How To Make Jelly
The longest part of this jelly recipe is the time taken for the jelly to set but otherwise this is one of the simplest recipes ever! Most health food shops now stock agar agar – this is a versatile ingredient, so worth having in the cupboard.
This recipe makes four individual jellies or one large jelly.
Equipment You'll Need
Measuring jug
Teaspoon
Whisk
Medium saucepan
Hob
4 ramekins or small jars for serving
Ingredients
300g fresh strawberries (halved, with tops removed)
1.5 scoops strawberry flavour Clear Vegan Protein
350-400ml water
1 heaped tsp agar agar