Last Updated:
18/05/2023
'How do vegans get protein?' is a question that is still asked pretty often, despite the rise in popularity of plant-based diets. The majority of people are not protein deficient, and everyday staples such as oats, peanut butter or broccoli all contain a minimum of 3-4g of protein. This can quickly add up and contribute towards daily protein needs.  
What Is A Vegan Diet? 
A vegan diet is one that contains no animal products – this means no dairy, eggs, fish, meat or honey. Some vegans also consider lifestyle as well as diet, meaning they don't wear fabrics derived from animals, such as leather or suede.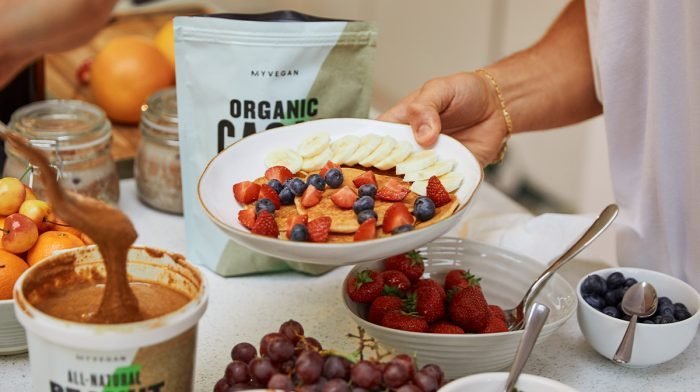 Substitute your shopping with these cupboard essentials.
Why Do We Need Protein? 
Protein is formed from small molecules called amino acids which are the building blocks for cell repair and function. Many people associate protein with athletes however, protein has many important functions aside from building muscle.  
How Much Protein Should I Eat? 
The recommended protein intake is 0.8-1g per kg of body weight. However, vegan sources of protein can sometimes be harder to absorb in the gut, so vegans are generally advised to eat above the minimum requirements. Protein needs are generally higher in people who exercise regularly. Depending on training type, it is recommended that active people have a protein intake of 1.2-2g per kg of body weight.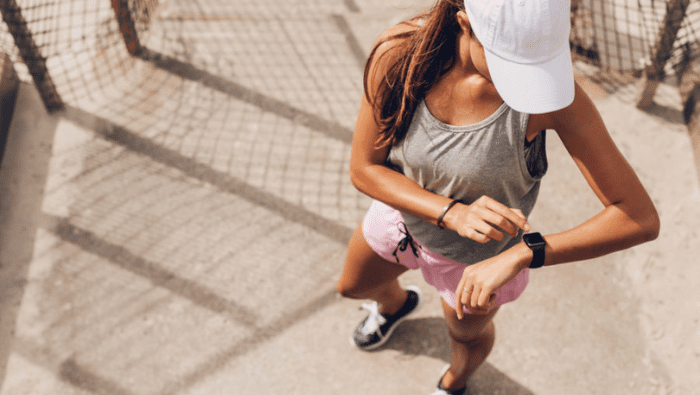 How Do Vegans Get Protein? 
Protein is found in a whole variety of foods; most vegan sources of protein come in foods that also contain carbohydrates such as beans and legumes. Wholegrain products often contain protein and can be combined with another protein source to form a 'complete' protein.
Vegan Protein Sources 
Here are 12 different food sources of vegan protein, some of which might be surprising!
Tofu
This is one of the highest sources of protein in a vegan diet and is also incredibly versatile. Most savoury dishes use firm or extra-firm tofu due to its meaty texture. However, silken tofu can be used to give desserts or smoothies a protein boost without affecting the flavour of the final dish. Tofu has around 13g of protein per 100g.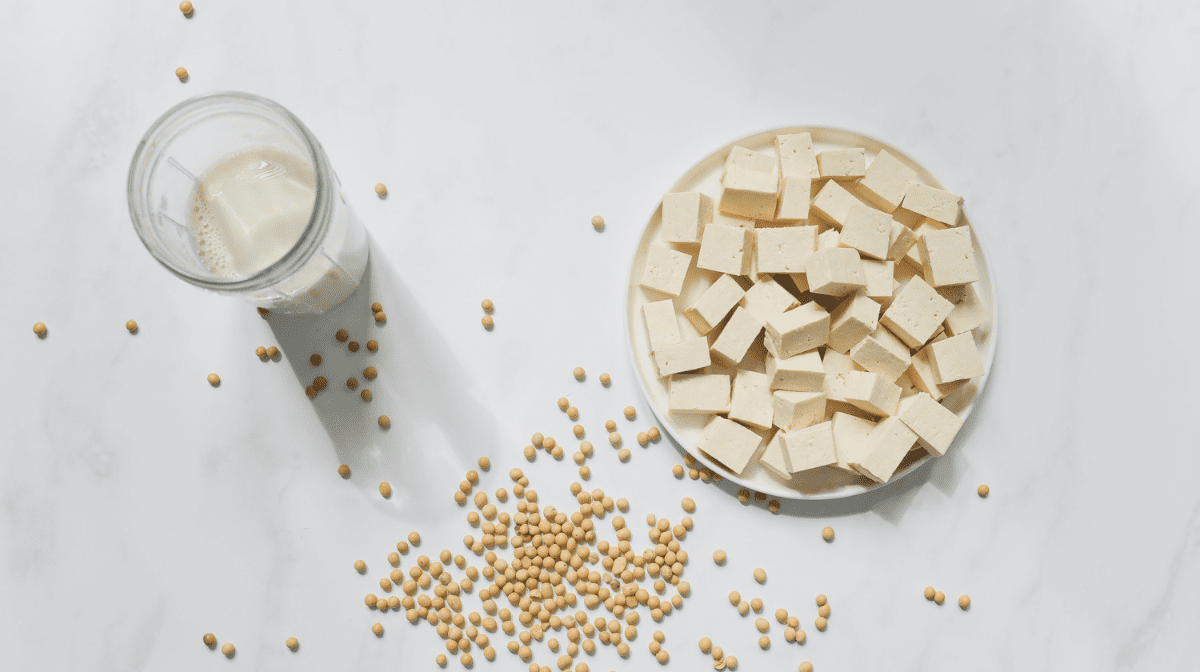 Edamame beans
Like tofu, edamame beans are a form of soya protein. These little beans are delicious and added to salad, noodles or stir-fries. These are good sources of protein, containing around 12g of protein per 100g. These are often easier to digest than other beans and legumes.  
Oats
While oats may not traditionally be associated with being high in protein, a typical 50g portion of rolled or instant oats is around 5g of protein. Add in a drizzle of nut butter with  ½ – 1 scoop of protein powder and you have a protein-filled breakfast. Top with fresh berries, bananas, or any of your favourite toppings.