While protein powders were once the preserve of bodybuilders and hardcore athletes, they're now part and parcel of practically every gym-goer's arsenal- vegans included. In fact, vegan protein powders are just as common as their animal-derived counterparts, ranging from pea to hemp and soy. Put it this way: how many vegan protein powder options do you think you'd have found around five years ago? And now? Let's find out…
What are the best Vegan Protein Powders?
The overwhelming evolution of vegan protein powders is great for various reasons:
They can help vegans consume the recommended daily amount of protein.
They promise a complete profile of amino acids typically found in animal products.
They're less likely to impact the environment.
Although it is possible to obtain all the nutrients we need from plant-based foods, sipping a vegan protein shake post-workout offers a quick and convenient route when we're in a rush (which, if you're anything like us, is every day!).
Keep scrolling to find out everything you need to know about our top 6 vegan protein powders…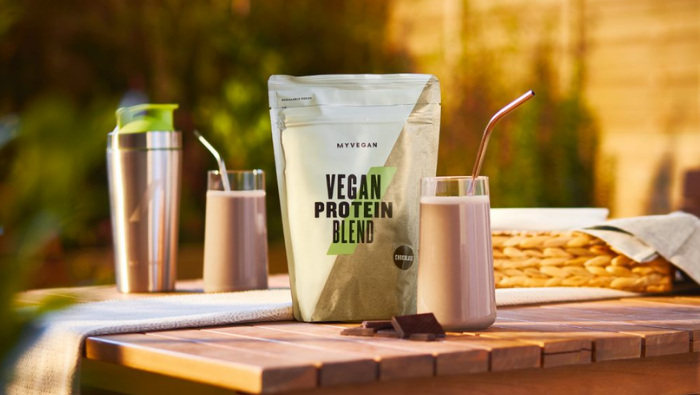 Soy Protein Isolate
Whether you need fuel throughout the day, a protein boost post-workout, or simply want to satisfy your sweet-tooth, our Soy Protein Isolate is the perfect option.
Nutrition Facts
This protein is made from defatted soybean flakes that have been washed in alcohol or water to remove the sugars, they're then dehydrated and turned into a powder.1
Available in a range of delicious and versatile flavours, this vegan protein powder blends into a silky-smooth texture, contains all the essential amino acids, and is packed with 27g of protein per serving – ideal for supporting the growth and maintenance of muscle.2
Benefits
Over 90% protein content
27g* of protein per serving
5 great tasting flavours
* The nutritional information is based on the Unflavoured version, when choosing an alternative flavour the nutritional values may vary.