This peanut butter and jelly smoothie bowl is a tasty and healthy twist on your favorite childhood classic. Plus, it only calls for 6 simple ingredients!
---
Smoothie bowls are all the rage these days, and for good reason. They look great, taste even better, and – most importantly – are packed with a whole host of essential vitamins that your body needs to stay healthy and happy.
With a scoop of Pea Protein Isolate, plenty of fruit, and a dollop of All-Natural Peanut Butter, this PB&J smoothie bowl is brimming with goodness. So, if you want to hit your recommended amount of macro- and micro-nutrients before the day even starts, look no further!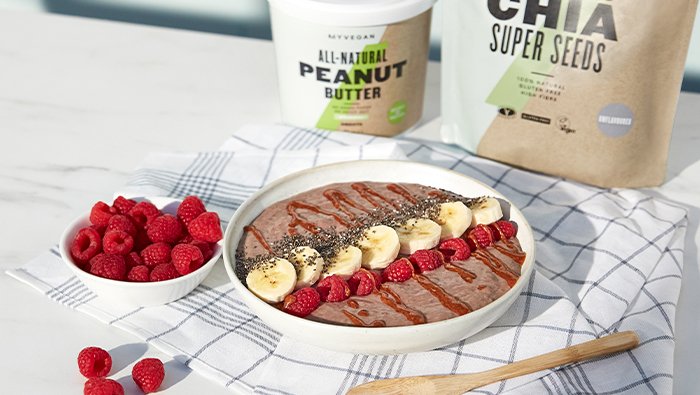 And of course, we'd never let a smoothie bowl go topless. We've decorated ours with Organic Chia Seeds, sliced bananas and fresh raspberries – but feel free to clean out your cupboards and add whatever you like!
This beautiful bowl will have you coming back for seconds and thirds. Not only because it delivers on both taste and nutrition – it only takes minutes to make, meaning you won't have to wake up super early to enjoy something this delicious.
Snatch the recipe below…
Ingredients
Toppings 
Method
Place all of the ingredients into a food processor/blender.

Pulse until smooth. 

 

Drizzle with more peanut butter and add your choice of toppings.
Like this recipe? You'll love these: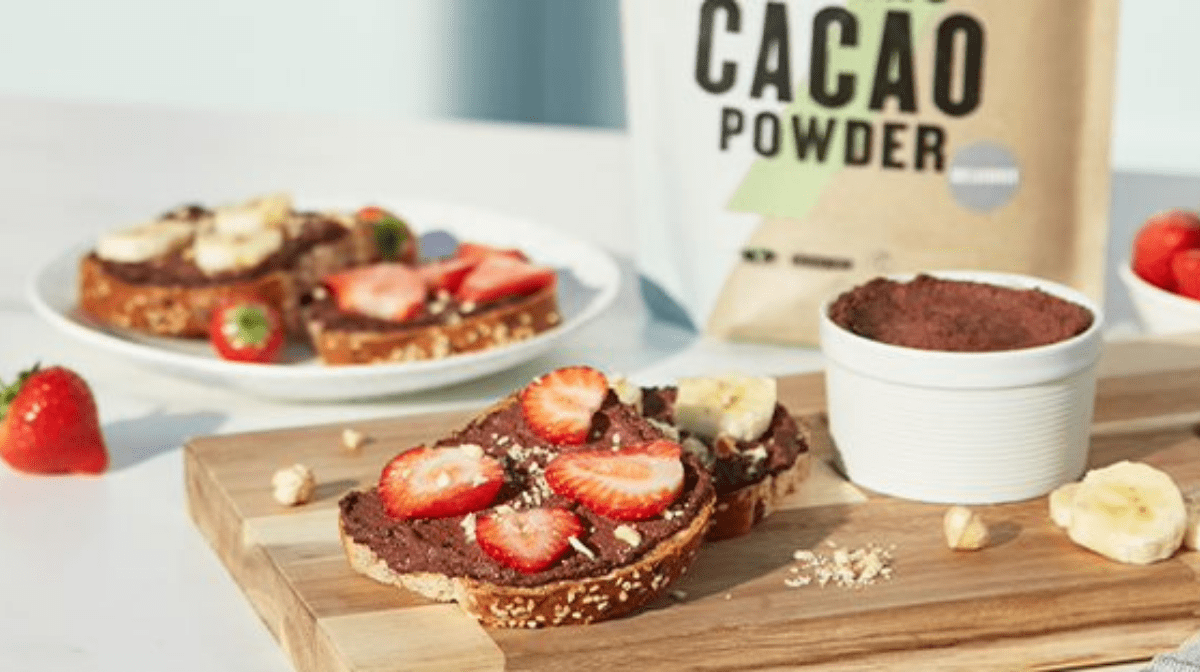 Take your breakfasts and snacks to the next level with this dreamy chocolate spread.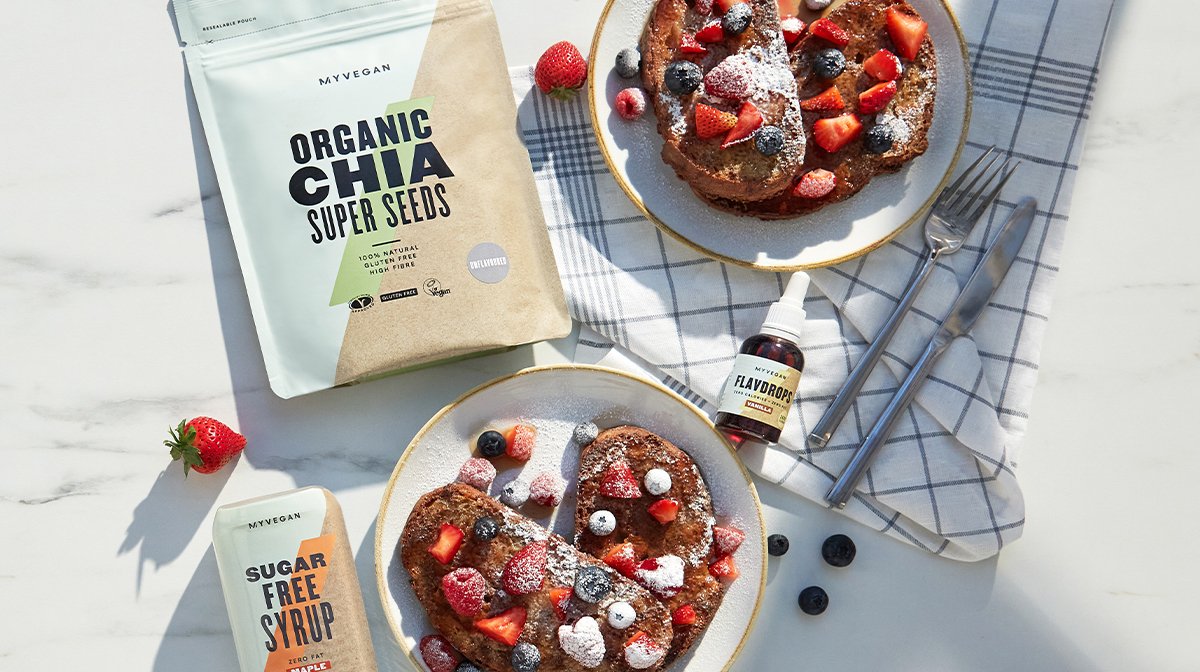 Didn't think you could make French toast from plants? Think again.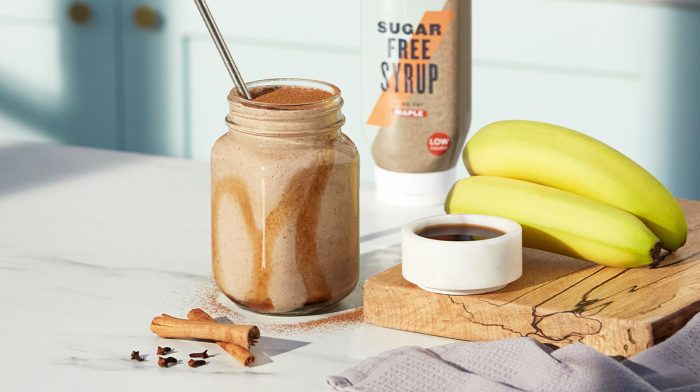 Spice up your morning routine with this dreamy chai smoothie.