Getting clear skin is supposed to be a breeze in adulthood, right? Whether you're struggling with adult acne or trying to keep wrinkles at bay, achieving glowing skin can seem like an uphill battle the older we get.
---
When it comes to skincare, there are all sorts of topical lotions and potions to try. Sometimes, though, the key to beautiful, clear, blemish-free skin is treating the problem from the inside out. After all, your body is a temple and all that.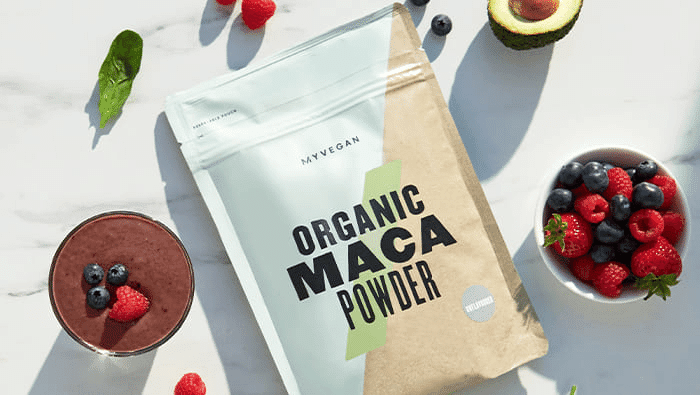 Loaded with 100% Flax Seed Powder, mixed berries and avocado fruit (yes, it's actually a fruit!), this smoothie is a great source of fatty acids and is high in antioxidants that are essential for optimum health and gorgeous, glowing skin.1
This includes: Vitamin C which helps to fight inflammation, perfect for treating and preventing inflammatory skin conditions such as acne. It also plays an important role in promoting and preventing the breakdown of collagen and elastin, two structural proteins that keep the skin taut, plump and firm and they naturally decrease as we age.2
Blend this smoothie up for a refreshing on-the-go drink, or add all the fun toppings for a filling breakfast.
Smooth Skin Smoothie Recipe
Ingredients 
1tbsp 

Flax Seed Powder

 

1tsp 

Organic Maca Powder

½ ripe avocado

 

1 banana

 

100g frozen berries

 

250ml dairy-free milk

 

2 handfuls fresh spinach

 
Method 
Scoop out the avocado and add to a blender along with the banana, berries, plant-based milk, spinach, Maca Powder and Flax Seed Powder.

 

Whizz until smooth.

 

Top with berries.