Welcome to our first ever Black Friday.
We have made sure we celebrate our first Black Friday by going as big as we can. This doesn't just mean offering some of the best deals we have ever offered, but also launching a range of brand new and exciting products.
These brand-new innovations are game-changers in the plant-based nutrition space, and make it impossible for anyone to ever doubt that vegans have to compromise on taste.
Whether you're looking to up your nutrition-game this World Vegan Month, stocking up of vegan treats for Christmas, or just want to get your hands on the latest plant-based creations, we guarantee this Black Friday won't disappoint.
Discover the full range here where you can find quality vegan supplements, plant-based protein powders, mouth-watering snacks and more, at amazing value.
Check out the latest additions to the Myvegan range below.
Vegan Protein Blend – Dark Chocolate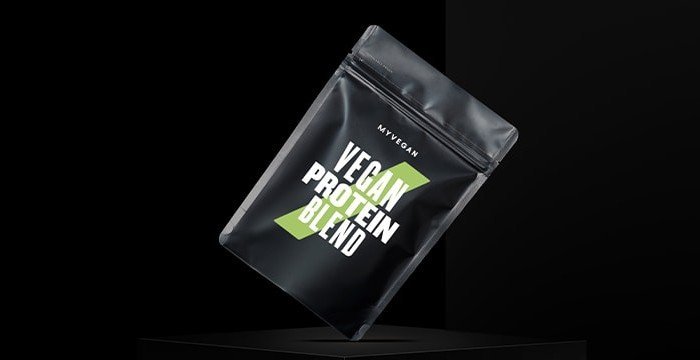 This Black Friday, our Vegan Protein Blend got a little darker. We've created the Dark Chocolate Vegan Protein Blend – a decadent version of our classic Vegan Protein Blend. It's perfect in protein shakes, smoothie-bowls and for adding a chocolatey, high-protein twist to your baking.
The Vegan Protein Blend has a silky-smooth texture and is packed with 21g of plant-based protein and 5g of naturally occurring branched-chain amino acids per serving – perfect for those looking for a tasty way to increase their daily protein intake.
Vegan Protein Blend – Dark Chocolate and Chilli
 For those wanting to spice things up, the Vegan Protein Blend also comes in a fiery Dark Chocolate and Chilli flavour. It still contains the great nutritionals as the Dark Chocolate blend which includes essential amino acids naturally found in the pea and fava bean protein.
The Dark Chocolate and Chilli Protein Blend takes a classic flavour combination and transforms it into an easy-to-use, versatile blend that you can add to shakes, bakes and so much more.
Vegan Peanut Butter Cups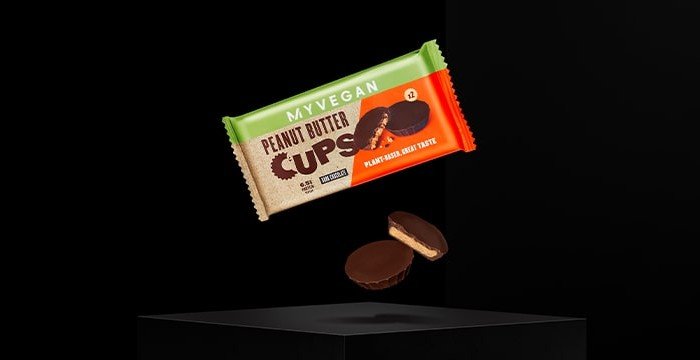 The Vegan Peanut Butter Cups are the plant-based version of a popular and classic treat. Each chocolatey bite is filled with a creamy, soft peanut filling which is made using quality, natural ingredients.
This game-changing vegan snack is the ultimate sweet treat, and only contains 3.4g of sugar per cup – lower than the market leaders. They are also high in protein and contain a source of fibre making them nutritious as well as incredibly tasty!
Vegan Filled Cookie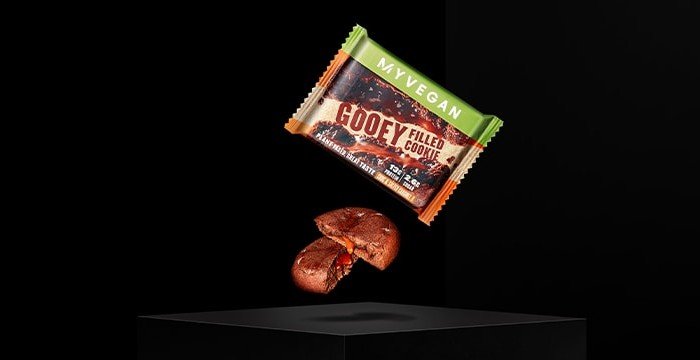 We took the much-loved Vegan Protein Cookie and gave it an upgrade. The Vegan Filled Cookie is our delicious high-protein cookie, baked with a rich dough and filled with a gooey, salted caramel centre.
Each cookie is high in protein, low in sugar and completely free from palm oil, making it the perfect vegan snack to support an active lifestyle or simply to curb those sweet treat cravings.1
Protein contributes to the growth and maintenance of muscle mass.
Summary
When Black Friday meets World Vegan Month, it's the perfect opportunity to try some new and innovative plant-based products. We've upgraded our snack collection with the addition of our game-changing new treats – the Vegan Peanut Butter Cups and the Vegan Filled Cookie. Our bestselling Vegan Protein Blend also has two new flavours – Dark Chocolate and Dark Chocolate & Chilli – which are both perfect to use in Christmas baking and smoothie-bowls.