Black Friday, the holy grail of online discounts, is BACK.  We have huge offers across the range from delicious vegan protein powders & snacks, to essential vitamins & supplements.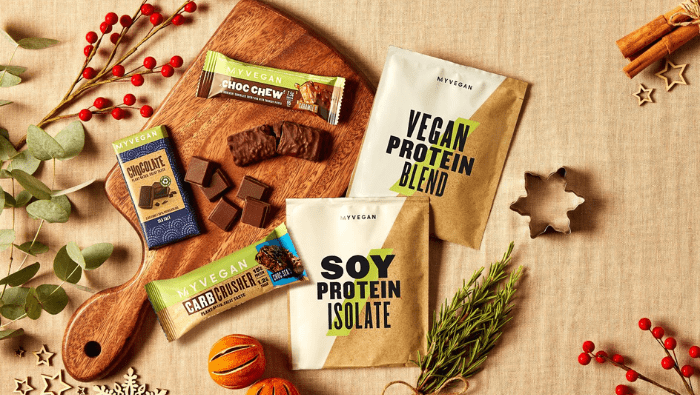 What is Black Friday?
Black Friday is the name given to the sales-heavy day following the US Thanksgiving holiday. Unofficially, this marks the beginning of Christmas shopping season and coincides with some of the biggest discounts of the year.
When is Black Friday?
Black Friday falls annually, this year it will fall on Friday 25th November.
Perfecting your Black Friday wishlist can be difficult, so we've rounded up our top picks for you to add to your basket this Black Friday. Check them out below:
Best Black Friday Products for Vegans
Vegan Protein Blend
Our best-selling Vegan Protein Blend is a sweet and simple way to help you hit your daily protein requirements, with a whopping 22g protein per serving. This complete protein source contains all nine essential amino acids that our bodies need, but can't produce on their own – as well as 5g of naturally occurring BCAAs – perfect whatever your fitness goal.
From classic Vanilla to indulgent White Chocolate Raspberry, the Vegan Protein Blend is available in 13 unbeatable flavours so you can mix things up depending on your cravings.
Shop the Vegan Protein Blend here.