What Are Superfood Blends?
'Superfood' is the name given to a food high in certain properties, usually antioxidants. Foods high in antioxidants help to fight against damage caused by free radicals – molecules that can cause inflammation, cell damage and disease. Superfood blends are usually a combination of foods that boast various antioxidant properties.1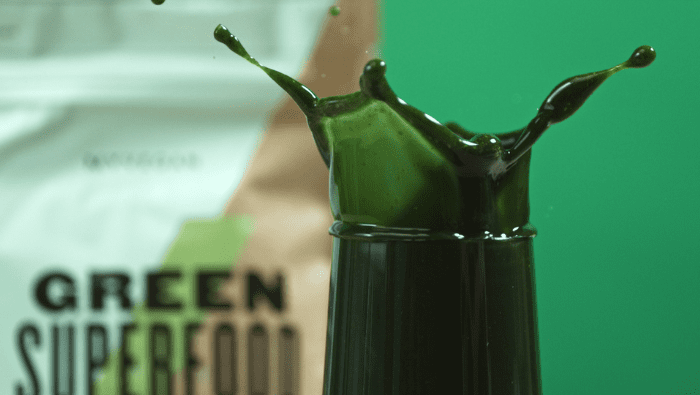 Different antioxidants include flavonoids, polyphenols, vitamin C, and beta-carotene. Whilst superfoods are often thought of as being expensive products, everyday fruit and veg can be also be superfoods, as many of them are excellent sources of antioxidants.
Nutritional Information
Myvegan Green Superfood Blend contains a whole variety of different nutrient extracts including spinach powder, broccoli powder, spirulina, barley grass, wheatgrass, kale powder, camu camu powder, Seagreens and Vita-algae D (a source of vitamin D).
Nutritional information per serving: 2 small scoops (5g).
Nutritional information Per serving
Energy 60KJ/ 14Kcal
Fat 0g
Of which saturates 0g
Carbohydrates 1.2g
Of which sugars 0g
Protein 1.4g
Salt 0.07g
Iodine 150μg
Vitamin C 12mg
Vitamin D 5.0μg
Insert product SKU(s)
Green Superfood Blend Benefits (H2) – 7 benefits