Last Updated:
22/02/2023
7 Common Egg Substitutes For Baking
Eggs are used in almost every baking recipe. So how do you bake if you can't or don't want to eat eggs? 
Luckily, there are a range of plant-based egg substitutes you can use to bind and fluff up your vegan baked goods. 
Eggs are used in baking because they contain proteins which help set and bind ingredients. So all you need is a plant-based alternative that contains similar proteins and you'll have light, fluffy egg-free bakes in no time! 
To make things easier, we've put together a list of the 7 most common egg substitutes for baking. Read on to find out the nutritional benefits of each one, and how you can use it in vegan baking. 
If you already know which egg substitute you want to learn about, you can jump straight to it using the list below: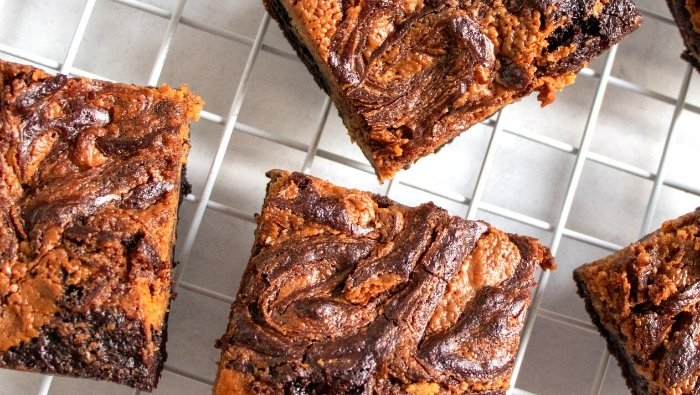 1. Flaxseeds 
Fibre-packed flaxseeds are great for sprinkling over cereal or oatmeal, but did you know you can also use them to make an egg substitute? 
Grind up some whole flaxseeds, or get 1 tablespoon of ready-to-mix flaxseed powder and add it to 3 tablespoons of water. This mixture – known as a 'flax egg' – will substitute for 1 egg in baking recipes.