Now's the time for vegan pumpkin bread, don't you think?
---
Who doesn't love the taste of Autumn? And what better way to bring in the season than with fresh, vegan pumpkin bread wafting through the air. Especially one that's healthy and so easy to make!
Created by Maria (@mimismacros), this recipe is a hit wherever it goes and can be enjoyed as a quick and easy breakfast, snack or dessert to get you in the holiday spirit. Loved by kids and adults alike, this tear and share recipe will become an Autumn favourite in your home too!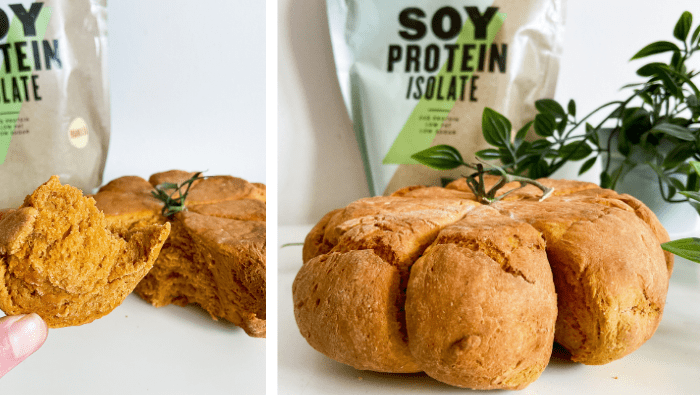 Even better, if you're looking to work towards your health and fitness goals, this recipe will certainly be your best friend. Thanks to our best-selling Soy Protein Isolate Powder, it doesn't just taste great, it's super nutritious too. With only 102 calories per serving and 8g of protein, it's the perfect option if you're looking to make healthier choices – without missing out on the Halloween fun!
Servings

8 pieces
Vegan pumpkin bread recipe
Method
Combine all ingredients and mix to form a dough.

Lightly flour the surface and form the mix into a ball.

Take a long piece of string and find the halfway point. Place the half way point on top of the ball of dough and flip the whole thing over.

Pull the two pieces of string together and cross them over to create a cross.

Repeat this by wrapping the string around the 'pumpkin' to create 8 equal sections.

Place in the oven for 35-40 mins and bake until golden.
Nutritional Facts
Amount per serving
| | |
| --- | --- |
| Calories | 102 |
| Total Fat | 0.4g |
| Total Carbohydrates | 16g |
| Protein | 8g |
Like this recipe? You'll love these: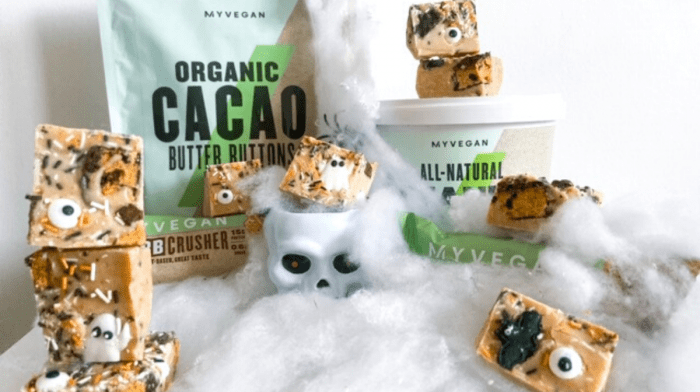 Try this Halloween twist to your favourite chocolate and peanut butter flavour combo.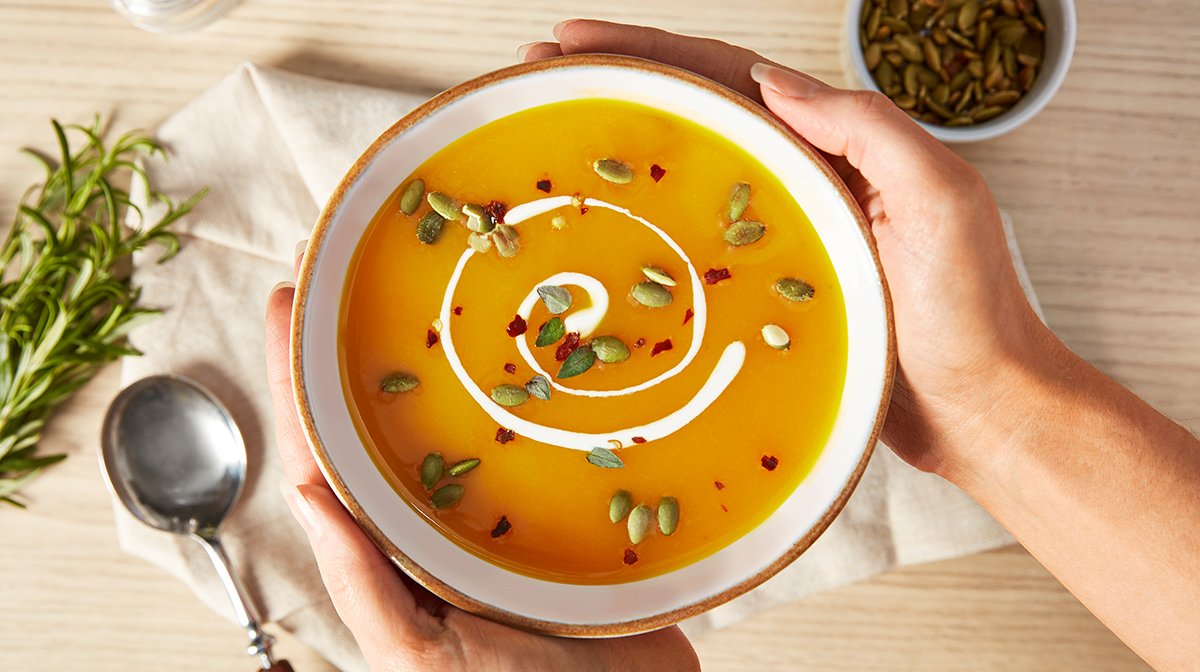 A simple soup recipe that's full of flavour and warming spices.