If you're looking for a tasty but healthy recipe for a quick snack, then this is the perfect recipe for you – whether that's sat at home, at work or on-the-go! 
This zero-waste recipe is super-simple and makes 10 bars which are handy to take with you anywhere as a high-fibre snack with a good 6g serving of protein. These delicious bars are salted caramel and banoffee flavour meaning they really are a sweet treat, whilst being refined sugar-free, flourless and containing only 131 calories. 
These zero-waste bars are also a great way to use up any leftover ingredients you may have, whether that's the remainder of your branflakes or your last banana – as only 5 ingredients are needed for the recipe!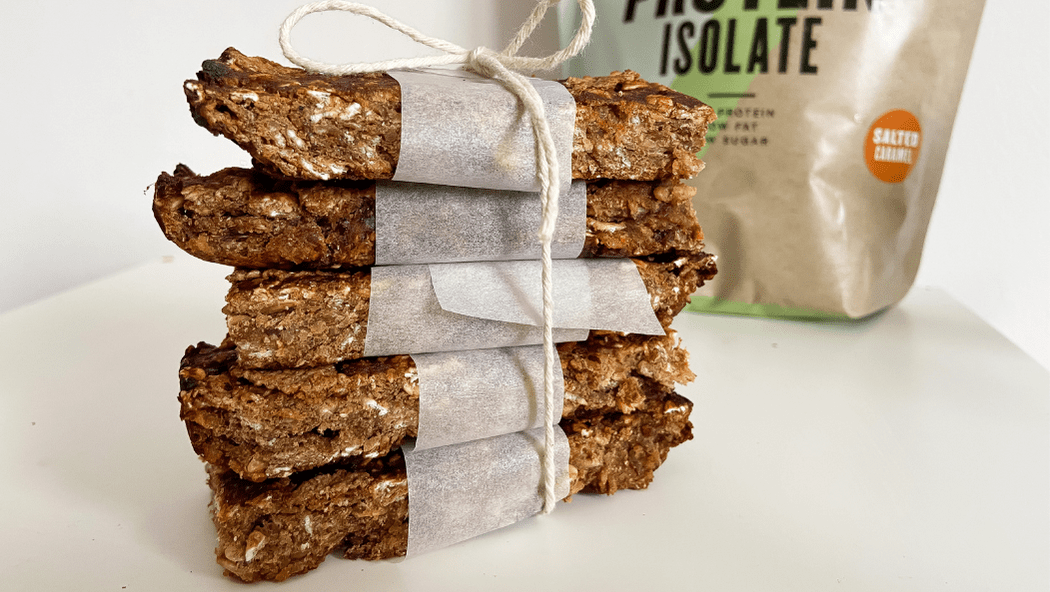 Salted Caramel Banoffee Bars Recipe
Serves 10 | 131kcal | 24g carbs | 1g fat | 6g protein | 5g fibre 
Ingredients
100ml date water

 

150g dates

 

1 large banana 

 

60g branflakes 

 
 Method 
Soak the dates in boiling water for 5mins 

 

Blend together the banana, protein, dates and 100ml date water to a smooth paste 

 

Stir in the rolled oats and branflakes

 

Pour the mixture into a tray and bake for 35mins

 

Slice into bars and enjoy as a healthy high fibre snack!