When you can't choose between brownies and cookies, get the best of both worlds with these Brownie Brittle Protein Cookies. 
---
Recipe by Maria Devine (@mimismacros)
Fudgy like a brownie? Check. Crisp and crunchy like a cookie? Of course. Let us introduce you to these Brownie Brittle Protein Cookies. They're deeply rich and chocolatey, and best of all, they can be on your counter in just 10 minutes.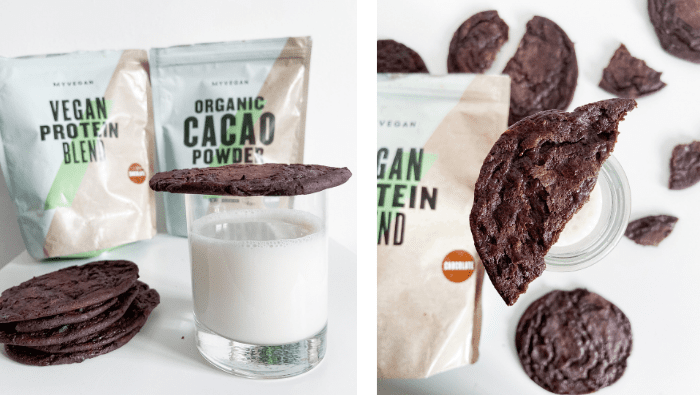 Taste and convenience aren't all these cookies have got though. Our Chocolate Protein Blend will help you get to your daily quota of protein, whilst satisfying your appetite for something sweet. Perfect to have on-hand when evening cravings kick in, or post-workout to pump up your protein intake (if you can keep them around that long!).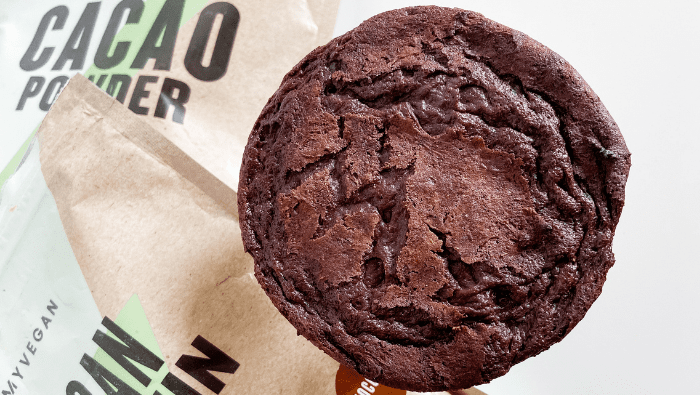 Brownie Brittle Protein Cookies Recipe
Makes 6 large cookies 
Ingredients 
110g powered erythritol / icing sugar

 

5tbsp aquafaba

 

Pinch salt

 

1/2 tsp bicarb

 

1/2 tsp vanilla extract

 

1/2 tsp lemon juice

 
Method 
Preheat the oven to 180 degrees

 

Mix together the dry ingredients

 

Add the liquid and use an electric mixer and beat until you get a fluffy brownie batter consistency

 

Spoon the mix onto a baking tray, making sure the cookies are spread out (they will expand and flatten out)

 

Bake for 10mins and leave to cool completely

 

Enjoy!

 
Check these out next: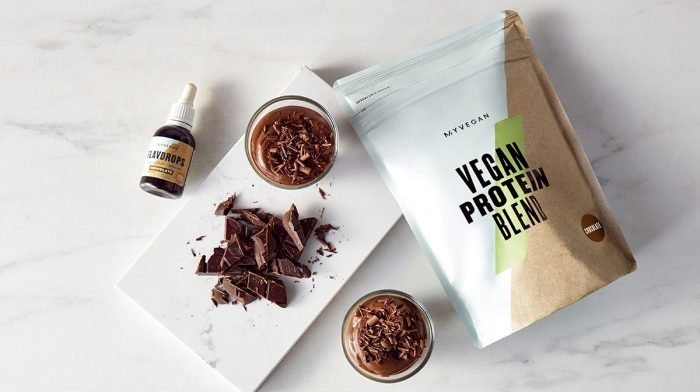 If you've switched to a plant-based diet but have a niggling sweet tooth, this Vegan Chocolate Mousse is your ticket to happiness!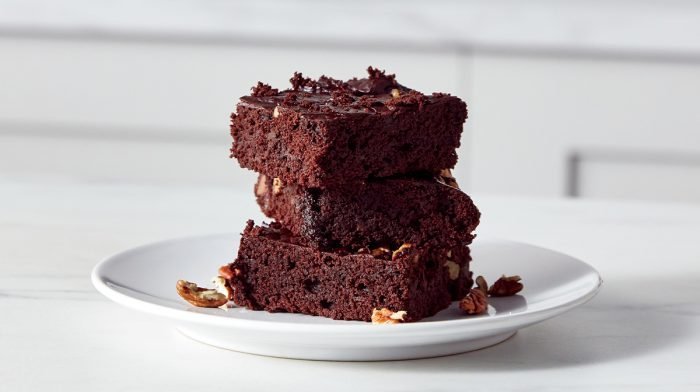 These quick, easy, high-protein brownies will have you coming back time and time again.