A good nights' sleep is essential for so many aspects of wellbeing, from energy levels to mood. Regularly experiencing poor night's sleep can negatively impact your hormones, causing an increase in irritability and anxiousness; meanwhile, hunger levels increase along with cravings for high energy foods.
Environmental triggers for poor sleep include eating late at night, too much caffeine, high stress levels, feeling anxious or a change in routine (late night out anyone?)
While diet alone may not help to cure regular sleepless nights, there are some foods and drinks that can be added to a daily routine which may help to promote sleepiness.
Foods high in the amino acid tryptophan or hormone melatonin have been linked to improved sleeps; high carbohydrate foods and certain properties within fruit and vegetables are also thought to promote sleep. Examples of these beneficial properties include tryptophan and melatonin, antioxidants, and minerals such as calcium, potassium and magnesium.
Here are 10 foods and 5 lifestyle tips to help you get to sleep a little easier!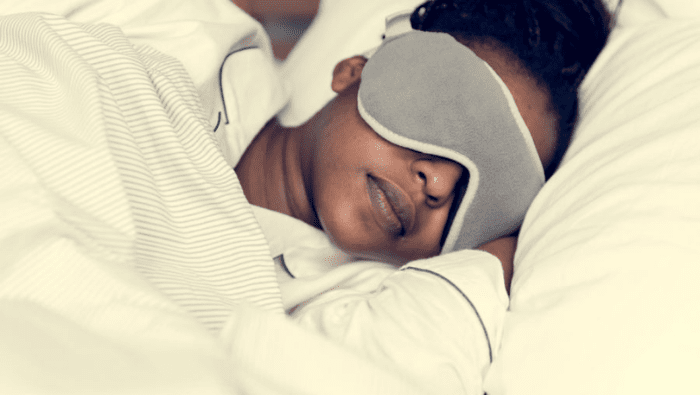 1. Cherries
Cherries may help to improve sleep for a number of reasons – not only do they contain melatonin, but they can also stimulate serotonin, a hormone that contributes to the sleep/wake cycle. Low levels of serotonin can reduce the onset of REM sleep; the stage of sleeping where memory consolidation and dreaming can occur.
2. Peanut Butter
Peanut butter contains tryptophan, an amino acid that can be converted for multiple different uses. Not only is it a precursor to serotonin, but also melatonin, a hormone that promotes feelings of sleepiness during the evening.