Since 2014, Veganuary has become an increasingly popular movement with over a million people all over the world taking part. But what is it? Quite simply, Veganuary is following a vegan diet for all of the month of January, potentially inspiring you to switch completely. Whether you do the challenge for animal rights, health reasons, or to do your bit for the environment, it's a step in the right direction!
What if Veganuary 2020 is your first time? Worried about how you'll stick to your new diet? Fear not, as here at Myvegan, we've put together seven top tips to help you get started and importantly, keep going!
The Beginners Guide to Veganuary: 7 Tips for Going Vegan
1. Get rid of non-vegan items
It is a lot harder to try the Veganuary challenge if there are lots of non-vegan options available that you are used to eating or drinking. Make sure these have gone before you start so you know clearly what you can and can't eat in your house. If you live with someone who isn't vegan, see if they'll try the challenge with you or at least keep your cupboard and section of the fridge vegan-friendly!
2. Plan your vegan meals
On occasions where you're not sure what to eat or have nothing suitable in your fridge or cupboards, it can be tempting to go back into old habits, so meal planning is key. Do some research into vegan recipes so you have plenty of options, and stock up on some delicious Myvegan snacks for when you get peckish!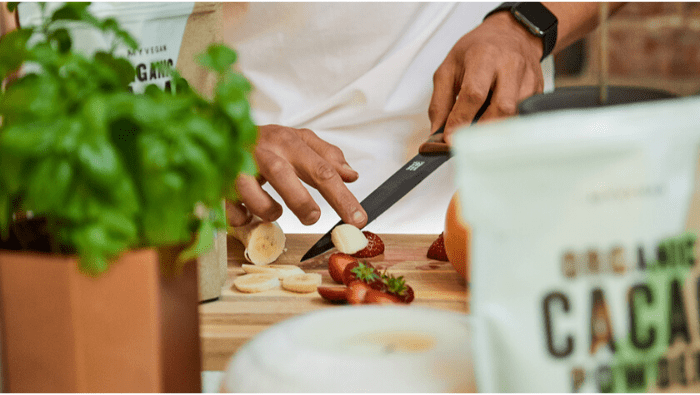 3. Start with foods you like
Starting out with brand new foods or adventurous recipes is risky. If you don't like them it will make you less likely to carry on with the pledge. Instead, start by eating foods you know you like, and make the transition from there. You may find there's more you can keep in your diet than you realise – take a look at this 'Accidentally Vegan' list!
4. Don't let others put you off
You're bound to get some negative comments about your new lifestyle change, but the trick is to not let them sway you. You're doing a good thing for yourself, the planet and the animals. Surely that's more important than what any doubtful relatives think? You don't need to explain your decision to anyone if you don't want to, however if people do ask, don't be afraid to share your reasons for doing Veganuary and why it's important to you – they may be more understanding and even be open to trying the challenge themselves!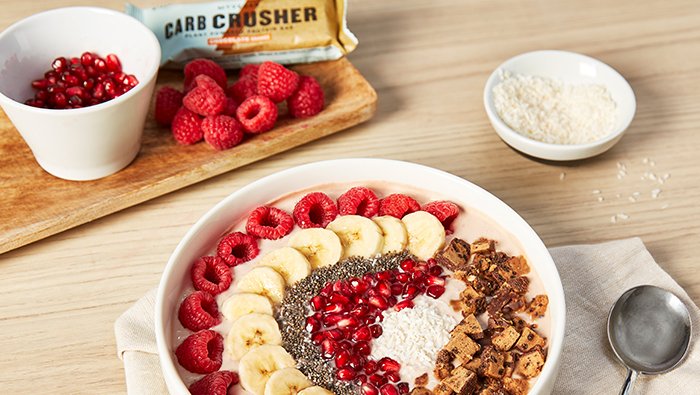 5. Do what's best for you
You don't necessarily have to go all in at once when it comes to Veganuary. If you'd prefer to gradually change your diet, go for it! Start by switching out one meal for a vegan option, then gradually do the same with the rest of your diet until you're completely plant-based. It's the end goal that matters!
6. Enjoy eating out
Don't bail on dinner with your friends just because you've changed your diet. Back in the day, asking for a vegan menu may not have been an option or even caused an eye roll, but today, many restaurants are getting on the Veganuary bandwagon – it's no longer a big ask! Grab the vegan menu and take your pick!
7. Don't be too hard on yourself
Whilst it's important to not let yourself get tempted by those bacon sandwiches (it's a challenge after all), it's equally important not to punish yourself if you give in. It's your first time! Cut yourself some slack, keep trying and remember it's never too late to start!
Summary
Following Veganuary is a fantastic way to kick-start 2020. Whilst sticking to your new diet may be challenging at first, bear in mind these seven tips and ensure you're stocked with plenty of Myvegan snacks and you'll be set for the new year!
You can sign up to Myvegan's Veganuary Challenge here where you'll receive bespoke emails tailored to helping you throughout Veganuary – from smart swaps to influencer recipes, you will have the support of Team Myvegan around you.