Veganism doesn't just refer to diet and nutrition – it can also refer to the lifestyle choices we make from the clothing we wear through to the beauty products we use. In celebration of Veganuary, we have teamed up with Eyeko, a specialist brand in eye make-up, to learn about their new vegan cosmetics range: The Vegan Edit. 
Take an inside look into the world of vegan beauty below…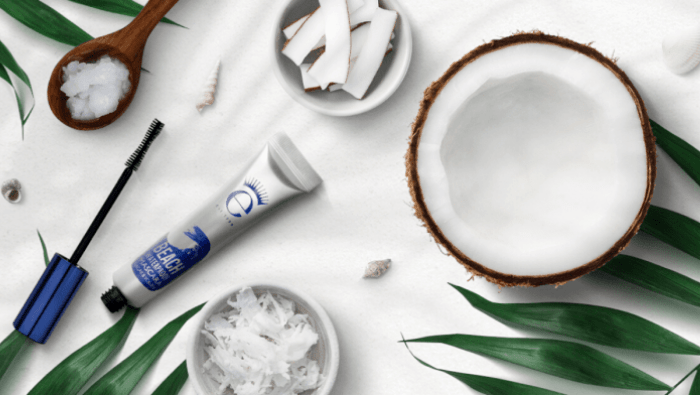 10 Best Vegan Makeup Products for Your Eyes
By Anaiz Henvey – Writer and expert at Eyeko
What is vegan beauty?
Vegan beauty products are those that do not contain ingredients which have been derived from animals. The beauty industry has seen a major shift towards veganism over recent years as consumers become more aware of the sustainability implications of using animal-based products. Whether it's sourcing vegan ingredients, or guaranteeing to be cruelty-free, the beauty industry has taken the new trend in their stride.
Here at Eyeko, we are proud to be accredited by PETA as a cruelty-free cosmetics brand. We have been cruelty-free ever since we were founded back in 1999. You can find out more about Eyeko's stance on cruelty-free beauty here.
Why use vegan beauty products?
There are many benefits to using vegan or cruelty-free beauty and makeup products. We've listed some of these benefits below.
Animal welfare and eco-awareness
Vegan beauty products support animal welfare and eco-awareness as they ensure that no ingredients are used that come from animals. Vegan products are known to generally be more environmentally friendly than animal-based ones which typically use more carbon, land and water to produce.
For sensitive skin
Some animal products can be harsh on the skin which can cause congestion and clog up pores. Vegan beauty, therefore, can provide a soothing alternative. We're proud to say that our Eye Boost Serum is a vegan eye serum that soothes the delicate eye area with its cooling metal applicator, and formula infused with hyaluronic acid.
Additional natural compounds
Plant-derived ingredients often contain lots of natural vitamins, minerals and antioxidants. Similar to how it's recommended to eat food closer to its natural state in order to consume essential micronutrients, beauty works in the same way. Our skin absorbs approximately 60% of the products we apply to it. Therefore, if your cosmetics and skincare products are enriched with naturally-derived ingredients, your skin or hair will reap the benefits of these.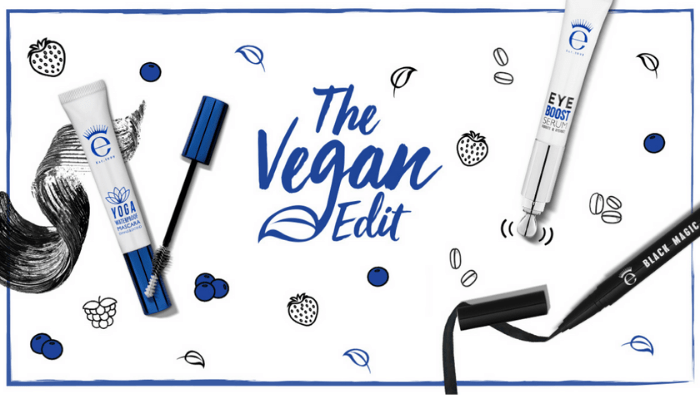 10 best vegan beauty products for eyes:
To celebrate Veganuary in style, we are talking to you about our Vegan Edit, a collection of 10 vegan eye makeup products. These include:
Eye Boost Serum
Galactic Lid Gloss (Available in five shades)
Beach Waterproof Mascara
Yoga Waterproof Mascara
Sport Waterproof Eyeliner
Black Magic Liquid Eyeliner
Skinny Liquid Eyeliner
Eye Do Liquid Eyeliner
Fat Liquid Eyeliner
Define It Brow Pencil (Available in three shades)
1. Eye Boost Serum
Infused with Caffeine, Pro-Vitamin B5 and Hyaluronic Acid, revive your eyes using the Eye Boost Serum! Equipped with a vibrating cooling nib, glide the applicator under your eye area before makeup application. Give your eyes the boost they need whilst leaving peepers feeling refreshed.
2. Galactic Lid Gloss
A Vegan Society registered product, Eyeko's Galactic Lid Gloss is set to make your peepers sparkle! Featuring five mesmerising shades, look out of this world with its lightweight cream-glitter formula. Glide across your eyelids or use as a highlighter, get instant glow with its soft doe-foot applicator.
3. Beach Waterproof Mascara
Infused with Coconut Oil and 12 conditioning Fruit Extracts, the Beach Waterproof Mascara will help you catch waves like never before! Equipped with a soft bristle wave-shaped brush, sweep up lashes to help feel nourished and add instant vacay volume.
4. Yoga Waterproof Mascara
Reach lash Nirvana with Eyeko's Yoga Waterproof Mascara. Infused with 11 different Fruit Extracts including Strawberry and Blueberry, along with Green Tea Leaf Extract, give your lashes their five a day. Connect its lotus shaped brush with your inner lash line and make Yoga Waterproof Mascara part of your daily mantra.
5. Sport Waterproof Eyeliner
Set your eyes on the prize with the Sport Waterproof Eyeliner. The ultimate waterproof eyeliner for all-action lifestyles, enjoy its built-in brush and sharpener features to win with your look! Smudge proof and fade proof.
6. Black Magic Liquid Eyeliner
Containing Pro-Vitamin B5, work magic on your wings! The Black Magic Liquid Eyeliner is inspired by Japanese calligraphy, get eyelids looking magical with instant definition from its carbon-black finish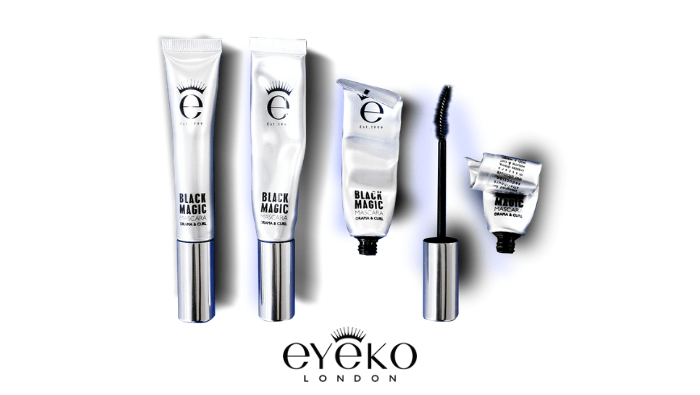 .
7. Skinny Liquid Eyeliner
Smudge proof and fade proof, draw the line with Eyeko's Skinny Liquid Eyeliner. Infused with Laminaria Ochroleuca Extract for smooth application, create long lasting feline flicks to accentuate your eyes.
8. Eye Do Liquid Eyeliner
Fall head over heels for the Eye Do Liquid Eyeliner. Combined with Pro-Vitamin B5 and Algae Extract, the nib is the perfect shape and size to give you control.
9. Fat Liquid Eyeliner
Size matters when it comes to Eyeko's Fat Liquid Eyeliner. Infused with Laminaria Ochroleuca the easy-to-handle chubby pen delivers bold lines to define your eyes.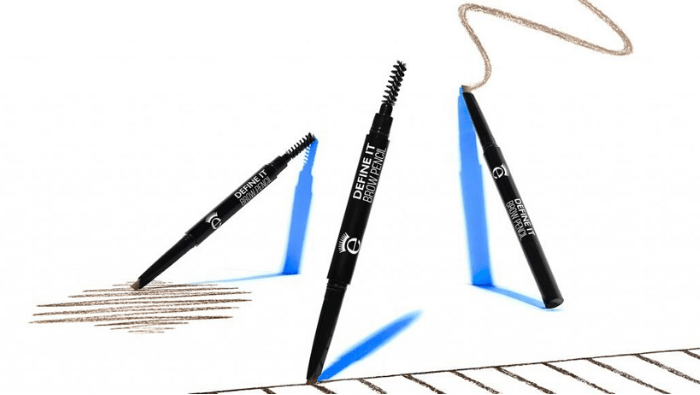 9. Define It Brow Pencil
Infused with Candelilla and Synthetic Wax, achieve natural looking hair strokes using Eyeko's Define It Brow Pencil. A Vegan Society Approved registered product, shape and refine your brow line with this product's easy-to-use precision nib and spoolie.
10. Black Magic Liquid Eyeliner
Containing Pro-Vitamin B5, work magic on your wings! The Black Magic Liquid Eyeliner is inspired by Japanese calligraphy, get eyelids looking magical with instant definition from its carbon-black finish.
Summary
Vegan beauty products are becoming more popular and readily available so it's easier than ever to look and feel your best whilst sticking to your plant-based lifestyle. You can shop all the above beauty products in The Vegan Edit range over on www.eyeko.co.uk and even better, you can receive 25% off using the code 'MYV25′ at checkout! Which vegan beauty product will you try first?