The sun is out and festival season is in full swing, so it's time to start thinking snacks. Because when you're running across a muddy field desperately trying to catch the headliner's set, you'll need something to keep you going.
We've got you sorted. Here you'll find the best 5 healthy snacks and drinks to fuel your hiking, festivals, sightseeing, and any other summer adventures.
Top 5 On-The-Go Healthy Snacks
The best on-the-go snacks contain slow-burning carbohydrates for energy, protein for muscle repair and fullness, and a little bit of salt to boost your electrolytes and support hydration.
1. Trail Mix
The all-time classic hiking snack! The traditional trail mix is made with a variety of nuts, seeds, dried fruits, and small bits of chocolate. This means that it's packed with healthy fats, fibre and protein, but still has some sugar to give you a quick boost.
Make sure to check the label when buying pre-made trail mix. They're often high in added sugar and salt, so look out for ones with unsalted nuts and no-added-sugar fruit. You can also try making your own at home!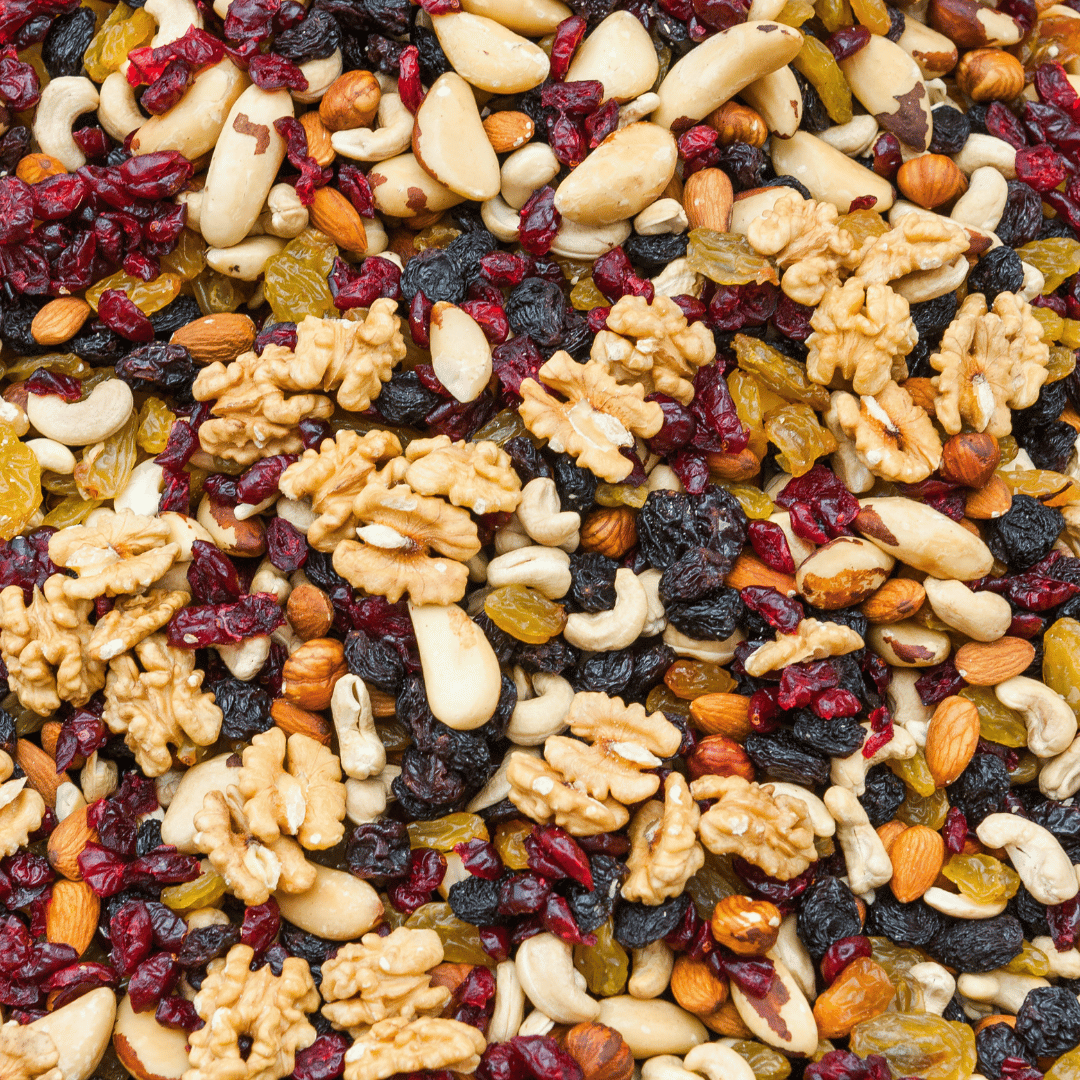 2. Baked Protein Cookie
Want a cookie with more to it than just sugar and chocolate? Try one with added protein to make you feel more satisfied!