So you've done the smart thing and got your hands on the Myvegan Sample Box — and if you haven't, by the end of this article we're confident you'll have rectified the situation.
Plus, for a limited time only, we've halved the price so there's even more reason to get ordering one.
It's packed with so much plant-based goodness, that we can see how it might be a bit overwhelming to know where to start. So to make things super-simple for you, we've put together this quick guide.
---
First things first, let's take a look at what's actually inside:
---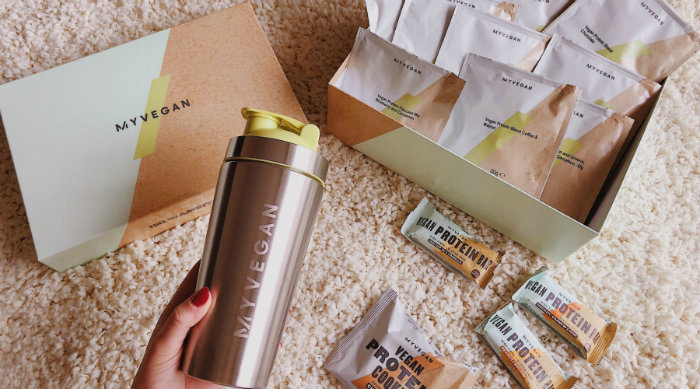 These delicious, all-natural bars are so good, we had to throw three of them in for good measure so that you get to try all the flavours.
There's Peanut & Maple Syrup, Choc Chip, Nut & Vanilla, and Cashew & Orange for you to get your teeth into — and we're still no closer to deciding on which is our favourite.
Loaded with 13g of plant-based protein, they're a simple way to up your daily intake and an especially good post-workout snack to pack in your gym kit. They're great for any time of the day though — we keep a box on our desk to make sure we're never caught out by mid-afternoon cravings.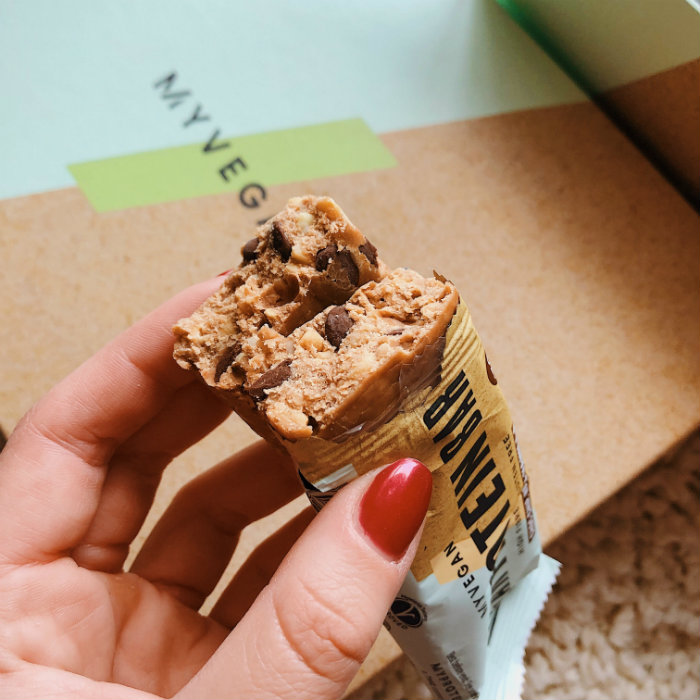 Our low-sugar, smooth-mixing protein powder is an ideal addition to your plant-based diet, as it's a sweet and simple way to increase your daily protein intake, plus it's really versatile too.
For a start, it comes in five incredible flavours for you to put to the test — including the classics, Chocolate, Strawberry, and Banana, and then the more indulgent Turmeric Latte and Coffee & Walnut.
They all taste great simply mixed with water or plant-based milk, but get even better with other ingredients thrown into the mix too — try blending with a couple of ice cubes and a banana for a start. Simple, but oh so effective.
If shakes aren't your style though, don't worry, there are plenty of other roads you could go down — check out this article for five ways to use the Vegan Protein Blend.
The sample sachets are actually perfect for taking with you on the move, so whether you're at work, travelling, or have just finished at the gym, you can always be prepared with a quick protein fix to hit the spot.
Hint: it's helpful if you remember the Metal Shaker that's included in the sample box too (sorry for the spoiler).
Sunday mornings will never be the same. We've just made it ten times easier for you to whip up a stack of delicious plant-based pancakes.
You get a packet of Chocolate, Blueberry & Cinnamon, and Unflavoured to try— so you have plenty of room to play with in terms of the toppings you go for. We love a classic fruit and syrup combo, and of course, who could say no to peanut butter.
Pancakes don't deserve to be confined to one mealtime though by any means. The beauty of this easy-to-make mix means that you have almost instant access to a nutritious stack whenever you fancy it, whether that's as a quick lunchtime fix, or just after dinner when you're in need of something sweet to seal the deal. You make the rules.
Where to begin with this cookie. Honestly, we could sing its praises all day long (and probably do a fair bit already), but trust us, you just need to try it for yourself and then you'll get it. Yep, need to.
It's rich, chocolatey and indulgent — oh, and comes with 13g of protein.
Now, we're sure we don't need to tell you when and where you can enjoy a cookie. But in case you did want further reassurance, here are a few situations that could be made infinitely better by having a Vegan Protein Cookie present:
When the vending machine at work is leering at you with a load of non-vegan snacks
When you can feel hanger beginning to creep up on you i.e. you're leaning more towards the aggressive end of the British passive aggressive scale
When you've got a smooth oat milk latte but nothing to dunk into it
When you're stuck in a queue of standstill traffic, or trapped on public transport
When someone asks you whether you'd still be vegan if you were stranded on a desert island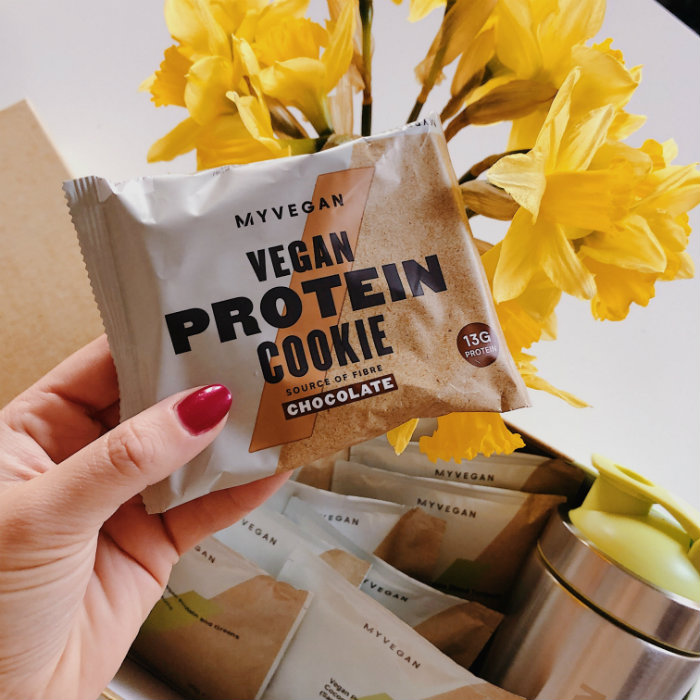 Okay, so we know it's a myth that all vegans love all greens — sorry, but no one out there can genuinely enjoy sprouts (yes, it's irrelevant that they're 'traditional').
When it comes to Vegan Protein & Greens however, we're confident that we've nailed the best of both worlds by blending 27 superfood extracts with 19g of plant-based protein into a shake that comes in three delicious flavours — Banana & Cinnamon, Coconut & Lime, or Mocha.
That way you get all the nutrients of extracts like kale, buckwheat, spirulina, spinach, and broccoli, but in a tasty shake that you'll actually look forward to having. Why eat your greens when you can sip them instead?
You're not limited to shakes either — add these packs of plant power to smoothies, oats, acai bowls, yoghurts, or even your baking for an extra boost of the good stuff.
This one's fairly self-explanatory (we hope). Ditch the plastic and upgrade to our lightweight stainless steel shaker instead —it's strong, durable, and will keep your drinks super-cold and refreshing. Plus, it's finished with a flip-open lid to prevent any leaks.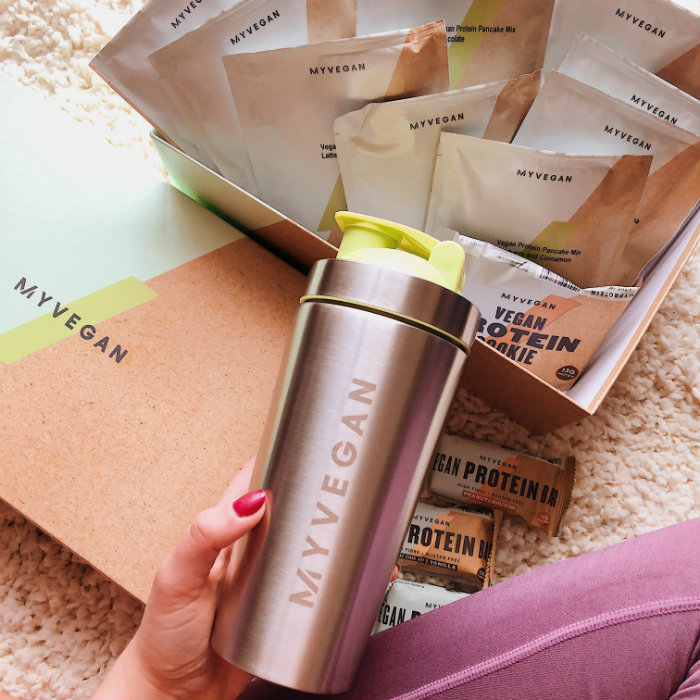 Take Home Message
We're pretty sure that's every base covered — whether you just want to try all the flavour variations we have to offer, or want to keep your desk fully stocked with snacking options to help you avoid temptations around the office, the Myvegan Sample Box is the way forward.
So what're you waiting for? Get yours whilst they're still on offer.