What happens when you add Bourbons to a dessert? Pure magic. You can take our word for it on this one.
---
Whether you're a dunker, a snapper, a sharer or a keep-them-all-for-yourself-er, Bourbons are undeniably some of the UK's most loved biscuits. So, of course, we had to share this deliciously indulgent Bourbon Custard Tart recipe, thought up by Maria Devine (aka @mimismacros).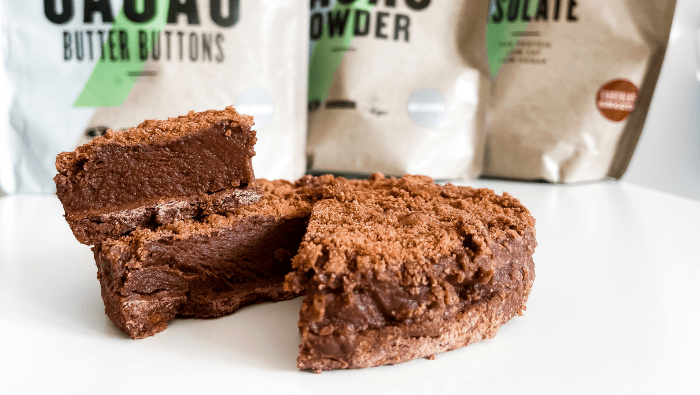 Made using our Chocolate Soy Protein Isolate and Organic Cacao Powder, this dessert isn't only the perfect chocolatey treat, it's loaded with plant-based protein and other key nutrients too. This includes: iron, magnesium and copper which play an important role in the function of the metabolism1. Iron also supports the immune system and may help to reduce tiredness and fatigue.2
With a silky-smooth custard filling and biscuit-y base and topping, we just know this is a plant-based recipe everyone will love!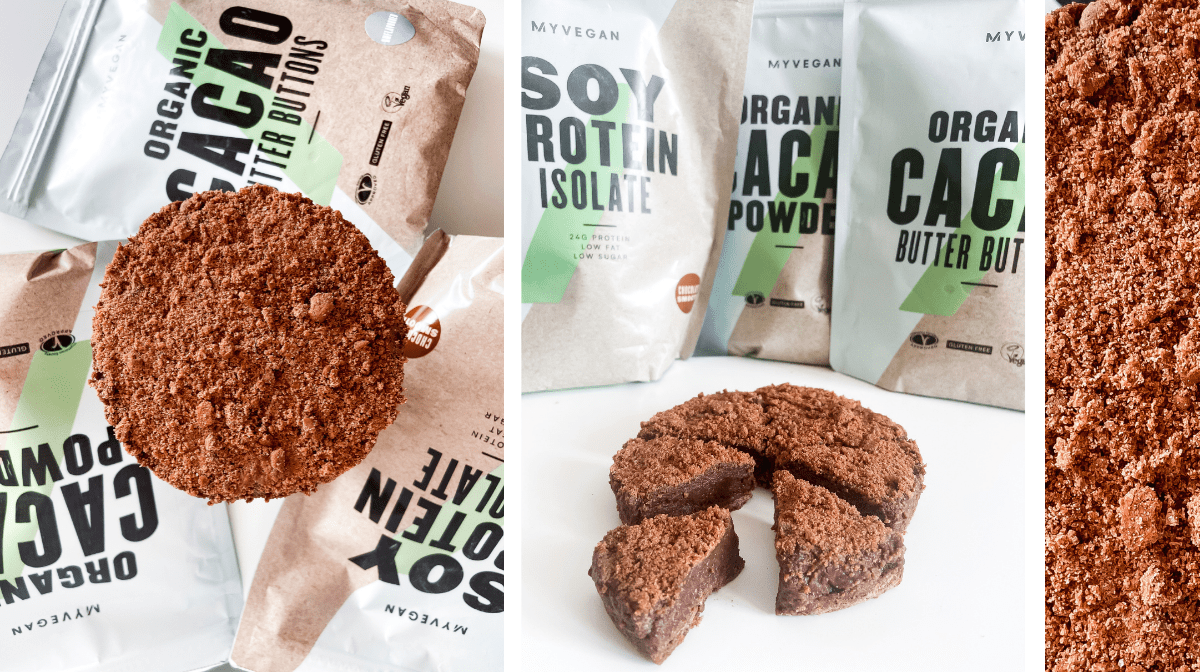 But, are Bourbons vegan? 
Yes. Bourbons get their rich chocolatey flavour from cocoa powder and, traditionally, are dairy-free which makes them a suitable (and delicious) biscuit choice for vegans. This is one of those times where we're thrilled something's accidentally vegan.
However, sometimes manufacturers use milk powder in the buttercream filling (these are often called bourbon creams). These packets won't be vegan-friendly, so it's always important to double-check the ingredients list before tucking in.
Vegan Bourbon Custard Tart Recipe 
Ingredients
Base:
2 Bourbon biscuits, crushed

 

10g Cacao Butter Buttons, melted 

 
Custard Filling:
Topping:
Bourbon biscuits, crushed
Method
Combine all the ingredients for the base and press the mixture into a small circular baking dish. Bake for 15 minutes.
Leave to cool and make the chocolate custard filling.
Mix the custard powder and sugar in a small pot, turn on the heat and add some plant milk to form a paste.
Pour in the remainder of the milk and add the cacao powder, stirring continuously and bring to a gentle boil.
Remove from the heat and let cook slightly.
Sift in the Soy Protein Isolate and whisk until there are no lumps.
Set in the fridge or freezer until firm.