Recipe by Elle (@bites.by.bean)
---
The custard toast trend is taking the social media world by storm, and for good reason. Sweet, simple, and creamy this might just be the perfect breakfast or dessert that will trick your guests into thinking that you went to the local bakery next door. A fusion between Asian Bakery meets Western Breakfast with a sprinkle of vegan.
We're sharing a delicious choc chip version to get you inspired, but the fun part is that you can completely customise the recipe with sweeteners, seasonings, fruit, and more. Just fire up the oven and in minutes you'll have a freshly baked breakfast the whole family will enjoy.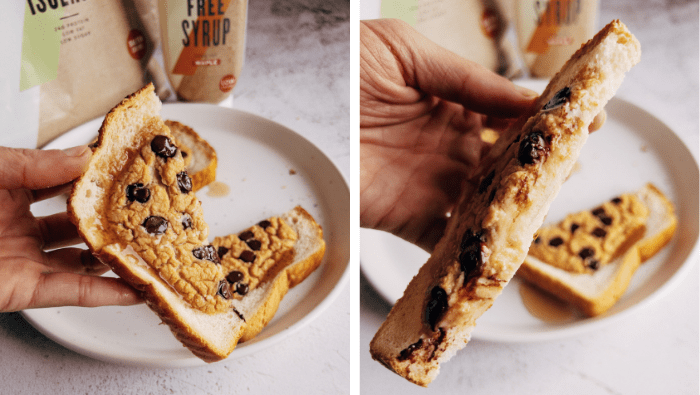 More tasty toppings to try:
Sliced bananas with cinnamon and sugar
Defrost frozen fruit, mash, and stir into the custard
Stir in your favorite jam or preserves for a fruity swirl
Add nut butter like peanut, almond, or cashew, or drizzle on top later
Chopped almonds, pecans, walnuts or peanuts
Sprinkle granulated sugar on top for a creme brulee-style toast
Zest orange or lemon for a citrusy taste.
Add fresh mint or basil for a pop of color and herbaceous note right before serving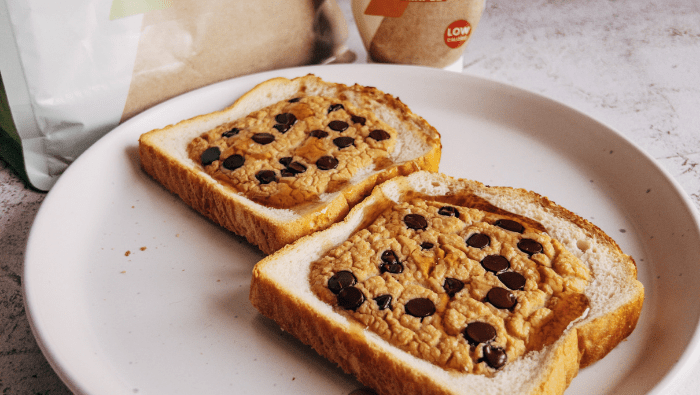 Vegan Custard Toast Recipe
Ingredients:
2 thick slices of bread
Vegan choc chips
1/2 tbsp arrowroot powder
2 tbsp plant-based yoghurt
1/4 cup plant-based milk
1 tbsp Sugar-Free Maple Syrup
Method:
Preheat the oven to 180C/355F.
Mix together the protein and arrowroot powder before adding in the wet ingredients and whisking until smooth.
Place 2 thick slices of bread on a baking tray and squish down the soft middle but to create an indentation.
Pour in your filling and top with chocolate chips.
Bake for 20 mins but keep an eye so the edges of the bread don't burn and allow to sit for 5-10mins after baking to allow the custard to set.
Drizzle with syrup and enjoy!