You can picture it — you're on a day out, enjoying yourself, and then the hunger hits. Hard. Your friends suggest stopping at the corner shop for a snack, but you know there's not going to be anything that will satisfy your hunger. There's no way you can keep going for the next few hours without caving and gorging on all the dairy-based chocolate.
Or maybe you're waiting at the station, eyeing up the vending machine, knowing that it doesn't even contain a crumb that you can have.
Although there's more on offer for vegans than ever before, it still takes a bit of planning to get a good, balanced snack in whenever you're out of the house.
If you're trying to lead a healthy lifestyle, you don't always want to be opting for that one pack of crisps you know you can have, so it's time to get stocked up on snacks to take with you.
This will mean filling your bag and pockets with tasty bars and homemade snacks, so if you're on board with this, then read on…
1. Vegan Carb Crusher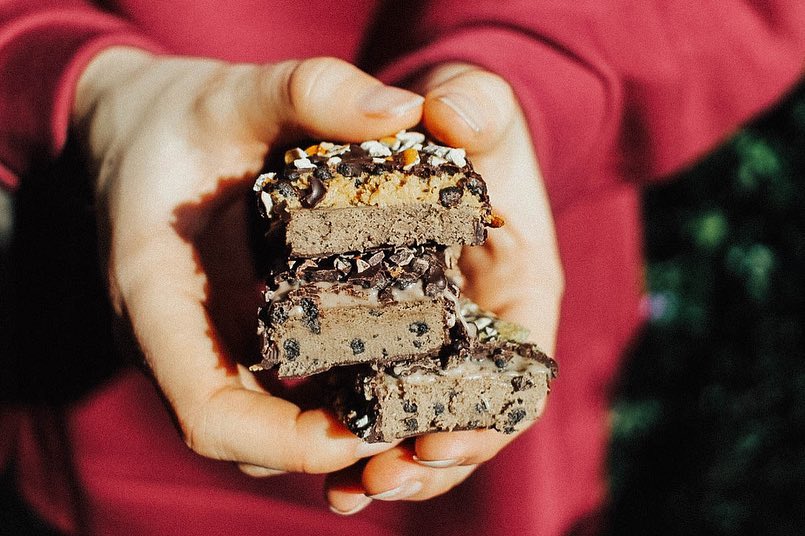 Once you've tried this bar, you'll never waste time on another snack again (apart from the other delicious options on this list, obviously). If you're looking for a bar that tastes as good as it is good for you.
It's got 15g of plant-based protein, 9g of dietary fibre, and only 2g of sugar. That made you drop your vegan sausage roll didn't it? That's right, you can eat well and indulge in layers of fudgy goodness.
There's also 3 mouth-watering flavours to pick from — Chocolate Orange, Chocolate Sea Salt, and Peanut Butter. You won't be disappointed whichever one you pick.
2. Vegan Protein Cookie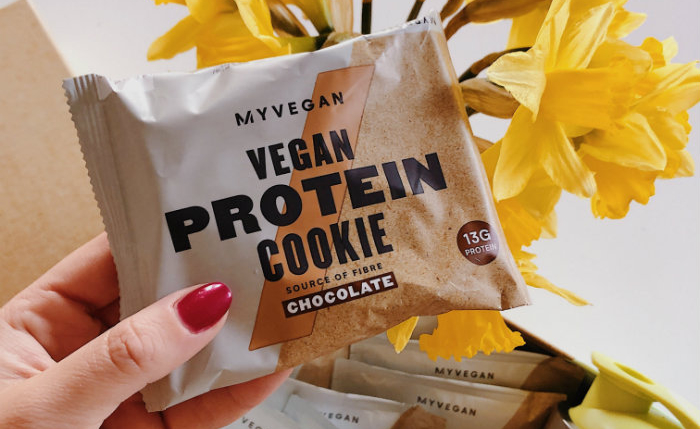 Looking for an easy vegan life? Then this cookie should definitely be on your shopping list — and in your pocket. The rich and chocolatey dough is made up of quality ingredients, including pea protein and coconut oil. This is all combined with delicious dark chocolate chunks to make every bite pure perfection.
There's nothing better than a tasty snack with excellent nutritionals — and this cookie has both. It contains 13g of protein to help you meet your daily needs, so that you can snack happy.
3. Vegan Protein Bar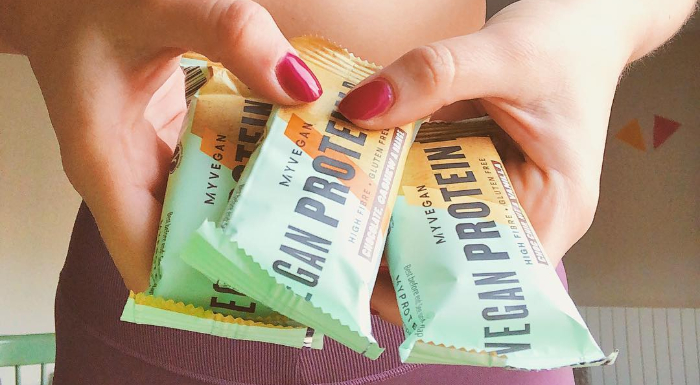 This all-natural snack will get you through the afternoon in a flash. It comes in 3 flavours, meaning there's one for every taste and time of day. Try peanut and maple syrup, chocolate cashew and orange, or choc chip, nut and vanilla.
There's absolutely no artificial flavours or sweeteners in this tasty bar and it's also gluten free. This bar hits the spot in terms of nutritionals too — there's 13g of protein and makes an ideal high-fibre snack.
4. Vegan Protein Balls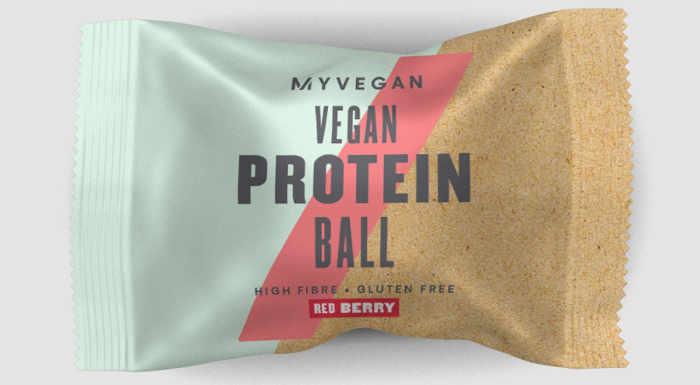 Not got the time to make up your own protein balls? We've got just the thing to help you out. Try these tasty protein balls in red berry or peanut flavour to pack in over 8g of protein to your snack time.
They're also high in fibre and free from artificial sweeteners, making them great for healthy snacking while you're on-the-go.
5. Mixed nuts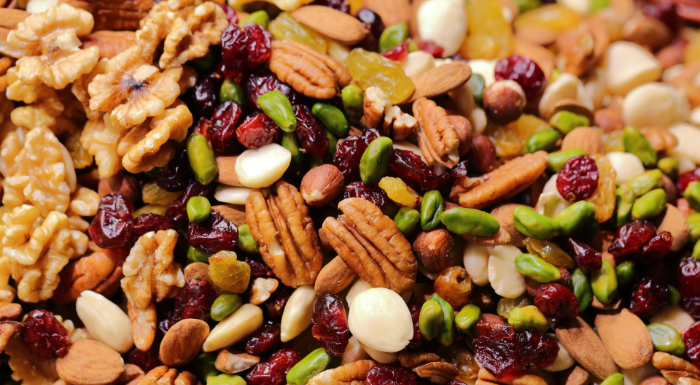 Nuts make the perfect natural energy boost as they're high in fat. This means that they make a great substitute for those hankering biscuit cravings to replace that saturated fat and sugar. Although you want to watch your portion sizes, nuts make a satisfying snack thanks to the protein and fibre content, as well as nutrients such as vitamin E, potassium and magnesium.
6. Fruit with nut butter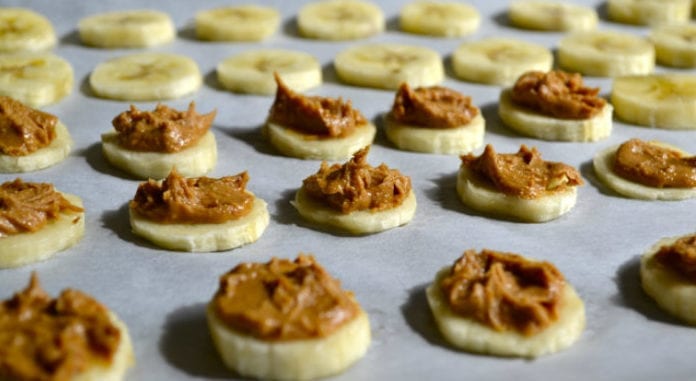 Pick your favourite fruit and cake it in your favourite nut butter — there's nothing better. Some of the best combos are peanut butter and banana, or apple and almond butter. Pick a nut butter like our All-Natural Peanut Butter for a low-sugar option.
Nuts are a great source of healthy fats, fibre and protein, while fruits are packed with vitamins and antioxidants, making them the perfect pairing for a snack on the go.
7. Edamame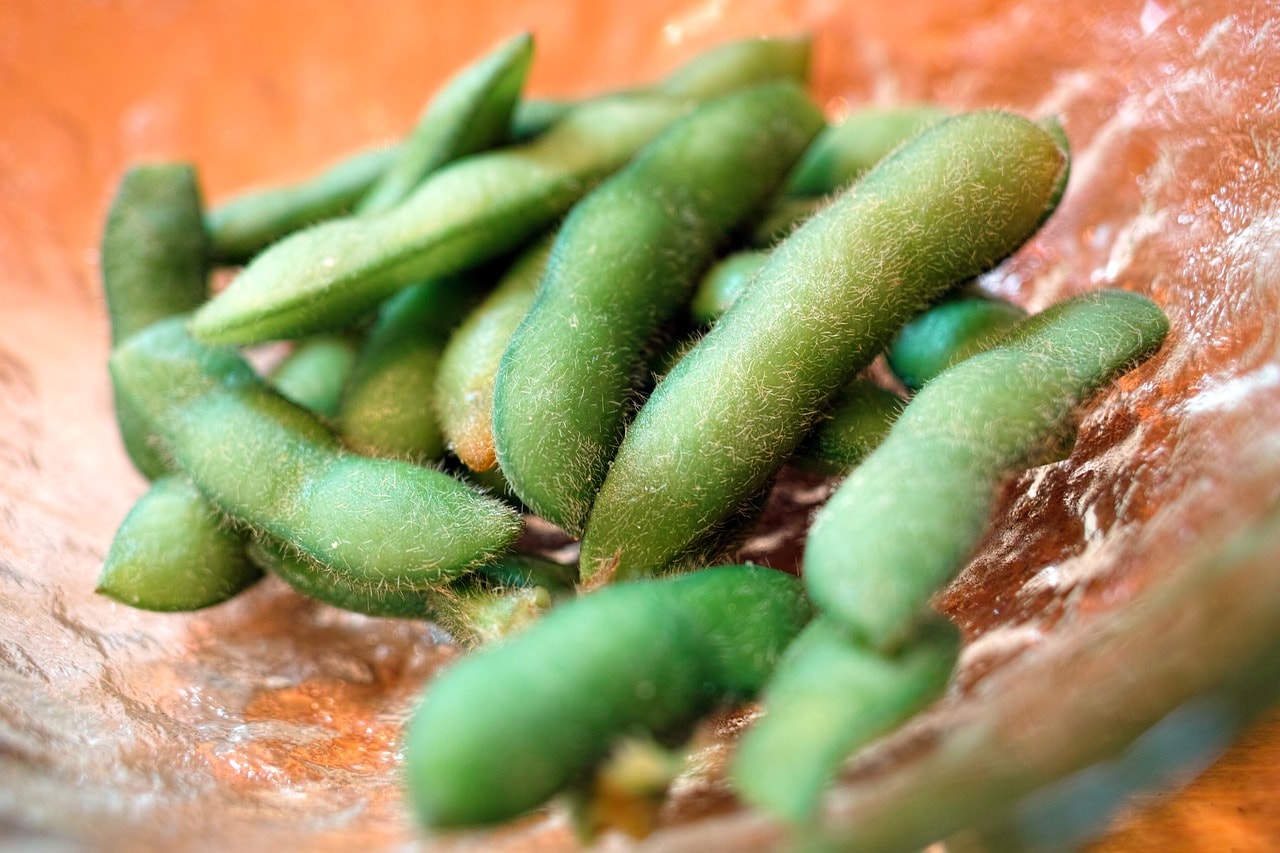 These green beans are actually just immature soybeans, so are really high in protein, but relatively low in calories. Simply boil up the beans and sprinkle with a little salt for a healthy plant-based snack for on the go.
8. Chickpeas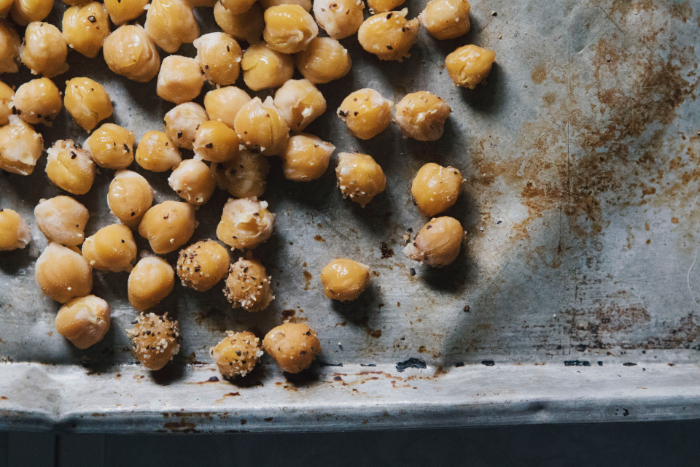 Roast them, bake them into falafels, or mash them into hummus — chickpeas are about to become your new best friend. They're high in protein, iron, magnesium, and copper and taste delicious with a few spice sprinkled over them.
9. Popcorn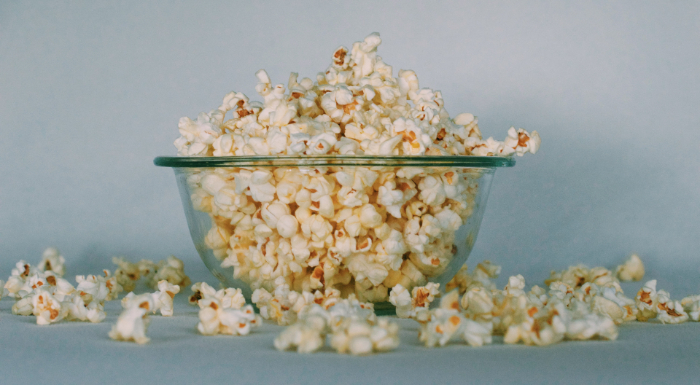 Who can resist a good crunch on some popcorn? There's plenty of places that you can buy vegan popcorn flavours, but if you want it to be a healthy vegan snack then you better pop it yourself. Buy the kernels and pop in a pan or popcorn maker, then cover in your favourite topping. For a balanced snacking option, we like peanut butter.
10. Plant-based protein shake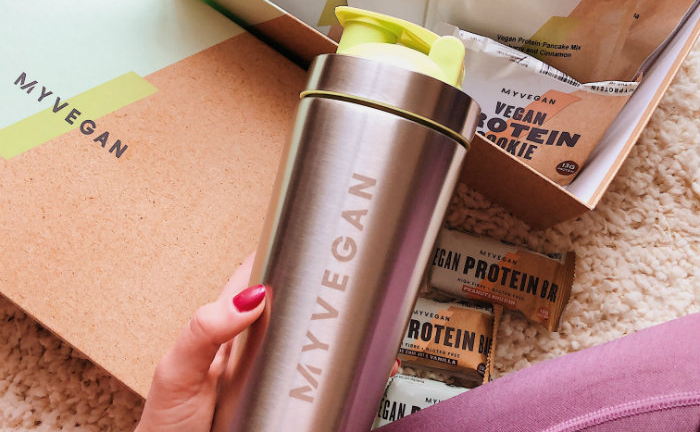 A protein shake is a simple way to snack on the go. With up to 28g of protein per serving, depending on the shake that you pick, there's plenty to keep you going until dinner time. They also come in all sorts of flavours, can be blended with fruit, vegetables, and oats, and are easy to take with you in a shaker. Find the perfect protein powder for you here.
Take Home Message
Wherever your day takes you, there's no need to be caught out without a great plant-based snack to keep you going until your next nourishing meal. Pick your favourite and pack it in your pocket for when those hunger pangs strike for a snack that packs a nutritional punch.