Looking for the perfect pick-me-up smoothie to start your day? Then this recipe is sure to add some sunshine to your life. That vibrant yellow colour comes from nutrient-packed turmeric and ginger for the health boost your daily regime's been missing.
With antioxidants and anti-inflammatory benefits, these two powders are a must for every shake that you make. You don't even have to stop at shakes, as these two also work great in curries, or even your breakfast oats.
Ginger adds some cheeky spice to this breakfast smoothie, but the benefits don't stop there. We've added a scoop of Vegan Protein Blend to give you all the nutrients that you need to get through the day. Pop in a scoop of all-natural Turmeric Latte flavour for 22g of protein per serving from faba bean and pea protein isolates.
Turmeric and Ginger Protein Smoothie Recipe
Makes: 1 smoothie
Preparation time: 5 minutes
Ingredients
½ ripe banana
1 handful ice cubes
¼ tsp. ground ginger
¼ tsp. cinnamon
200ml dairy-free milk
1 tsp. Organic Turmeric Powder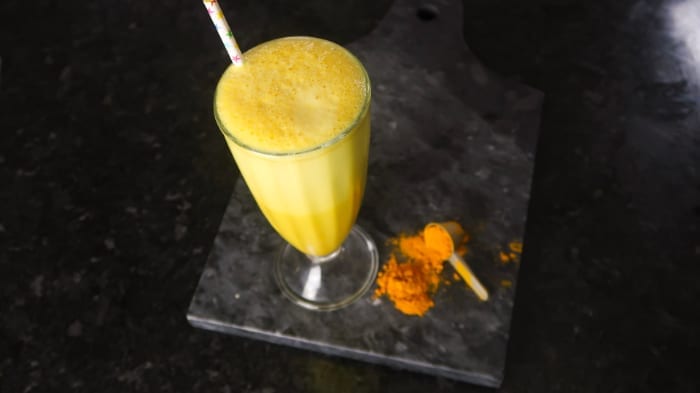 Method
1. Put all of the ingredients together into a blender and mix until it's smooth.
2. Pour your smoothie into a funky glass or bottle and slurp on this delicious sensation for boost of anti-oxidants and protein.
Best served chilled!