A game-changing new vegan protein powder is here. Introducing: Plant Protein Superblend. It's super smooth, tastes amazing, and best of all it's made with upcycled barley and rice protein.
Read on to learn more about what makes Plant Protein Superblend so innovative, and how to use it in your everyday drinks.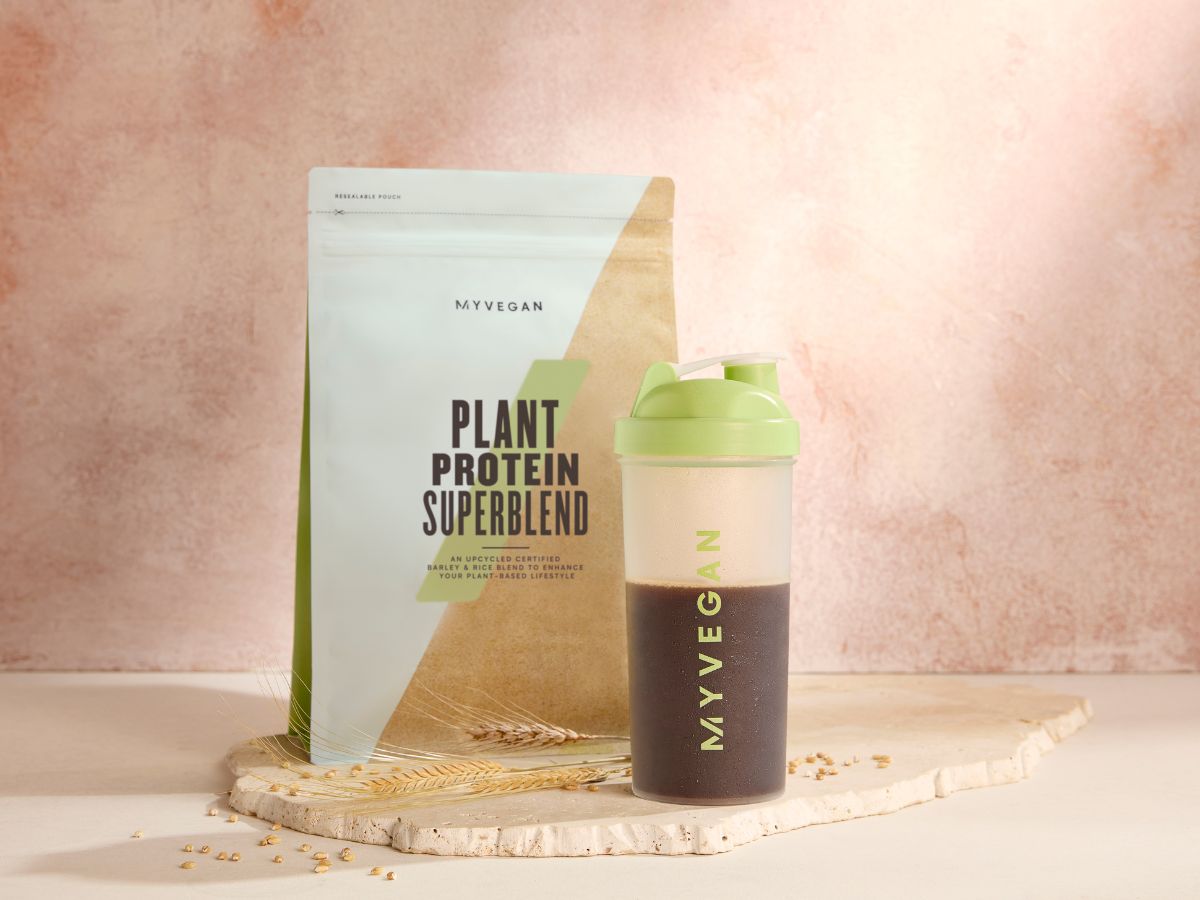 What is Plant Protein Superblend?
Plant Protein Superblend uses barley and rice grains as the source of its 22g of protein per serving*. These grains are the key to what makes this blend so revolutionary – they've been upcycled from the brewing industry and given new life as high-quality protein.
As well as being a delicious source of protein, Plant Protein Superblend contains naturally occurring vitamins and minerals to boost your nutrition. It's high in vitamin B12 and copper to support your metabolism, and potassium to keep your muscles healthy.
Choose from a range of classic flavours, all with no added sugar – Chocolate, Caramel, or Iced Coffee.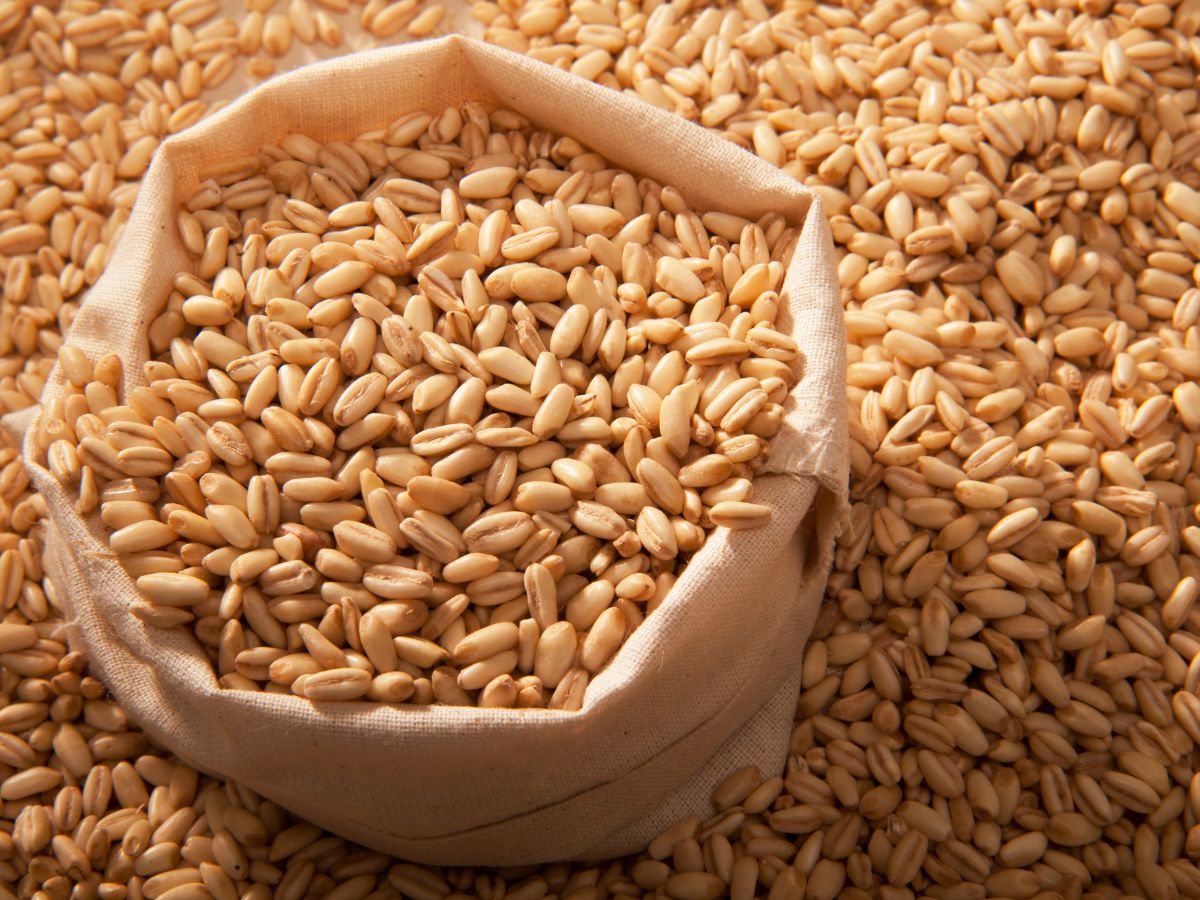 How does upcycling work?
We've all heard of recycling and how important it is for reducing landfill waste and protecting the environment. Like recycling, upcycling takes materials that would have otherwise been thrown away and turns them into something we can use again. The idea behind upcycling is getting all products – food, clothing, packaging and more – to their best, highest value form. So not only does it reuse materials like recycling, but actually re-makes them into something better than it was before.
These barley and rice grains used for our Plant Protein Superblend are sourced from the beer industry, where they're leftover from the brewing process. We extract the protein from the grains, hydrolyse, filter and dry it – this is the foundation of our Superblend. And just like that, food that would have gone to waste is transformed into something we can use again!
When we use upcycled ingredients, we reduce food waste and help bring down the 8% of greenhouse gas emissions that are caused by human food waste.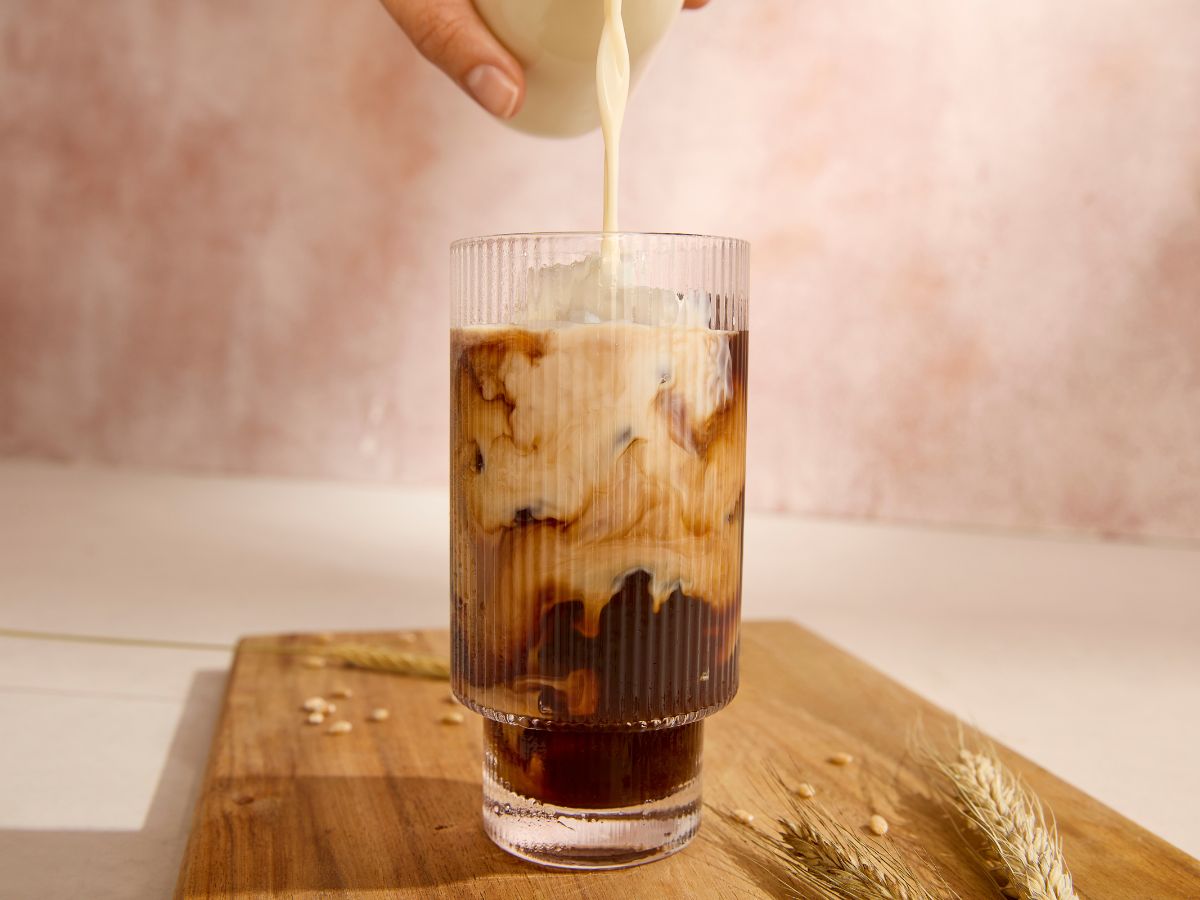 How To Use Plant Protein Superblend
Plant Protein Superblend is perfect for delicious café-style drinks, both iced and hot. Just add a scoop (28g) to 300ml of water (hot or cold) and mix! Unlike most other protein powders, you don't have to use a shaker, and you definitely don't need a blending ball in there either. It's just as smooth when stirred well with a spoon, or with a milk frother if you're feeling fancy. If you want, add a splash of your favourite plant milk for an even creamier feel.
If you prefer a lighter, more refreshing protein drink then try Clear Protein Superblend – it's got the same upcycled ingredients and packs 18g of protein, but is made with real fruit for a juicy taste and feel.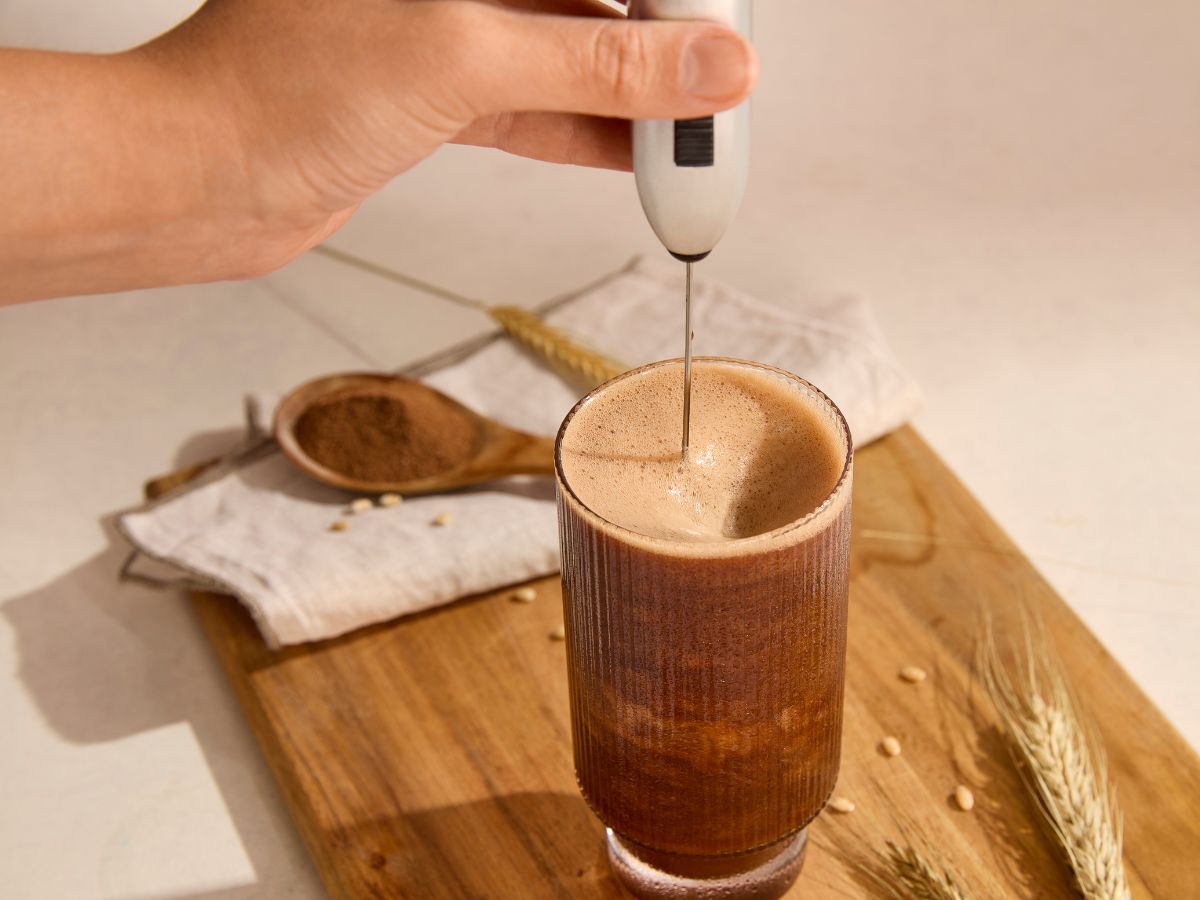 Take Home Message
Plant Protein Superblend is our brand new vegan protein powder made with upcycled barley and rice. The grains are leftover from brewing, then processed into high-quality protein powder – this reduces food waste
Try it in hot or iced drinks, and take your pick from Chocolate, Caramel, or Iced Coffee flavours. Enjoy!