Until recently, there was little research available on the topic of female hormones and their impact on training. However, in the last year or so this has changed, and evidence has emerged that training and workouts can be significantly affected by where you are in your menstrual cycle. Furthermore, general wellness factors can also be affected by hormones, such as sleep, mood and overall energy levels.
Which hormones are involved in the menstrual cycle? 
The menstrual cycle is usually 25-25 days long, and has three main components: the follicular phase the luteal phase and menstruation (the bleeding phase). Bleeding occurs at the end of the luteal phase; the first bleed day counts as day one.  
Follicular phase

: this phase there is a slow rise in oestrogen which peaks just before ovulation (usually around day 14). Oestrogen is the hormone responsible for the thickening of the uterine wall in case an egg is fertilised.

 

Luteal phase

: the predominant hormone during this phase is progesterone, which peaks mid-way through the luteal phase. The rise in progesterone helps to maintain the lining of the uterine wall, ready for implantation. Progesterone is also the hormone responsible for the water retention and acne breakouts that can occur as part of a monthly cycle. 

 
How do hormone changes affect strength training? 
Hitting the heavier weights may be most beneficial during the follicular phase – evidence suggests that during this phase there is an increased capacity for muscle growth and overall strength. Furthermore, time to fatigue is generally longer, so the ability to add extra reps or sets could potentially boost your muscle growth further.  The time to aim for a personal best is generally around ovulation as this when oestrogen levels are at their highest – right between the follicular and luteal phases, day 14 of the menstrual cycle.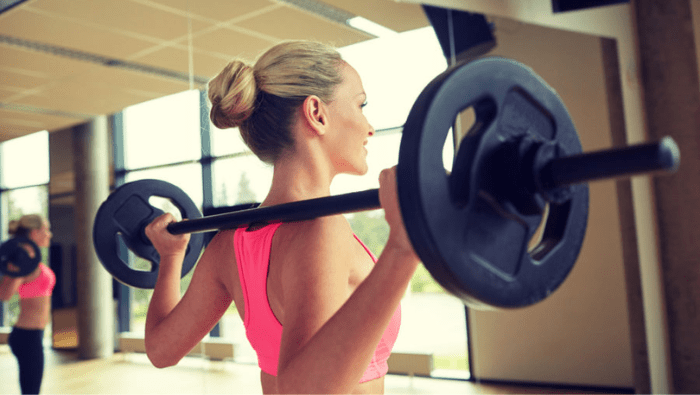 How do hormone changes affect cardio training? 
The rise in both progesterone and oestrogen during this phase may have a potentially detrimental effect on endurance during high-impact activities. Both these hormones can inhibit the conversion of storage energy into usable energy, which can lead faster fatigue. However, long-distance or other low-impact training are suitable during both the luteal and menstruation phases and can also help to reduce the symptoms associated with pre-menstrual syndrome.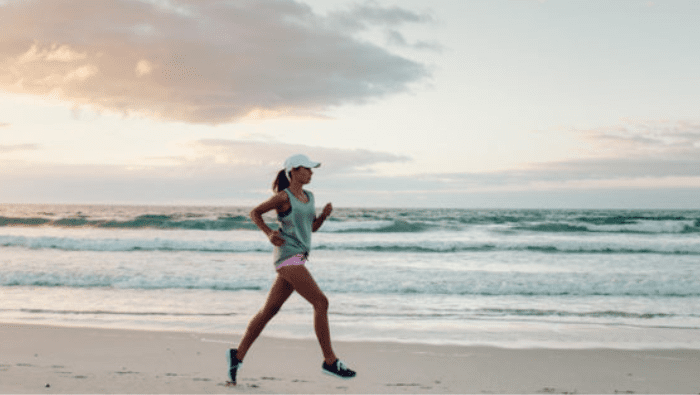 Nutrition throughout the menstrual cycle 
Protein needs can be higher during the luteal phase, so it might be worth taking a high-protein snack on your long-distance cycle or run during this time – both to replenish protein stores and to provide a quick boost of energy. Protein is also important during the follicular phase to support muscle growth and recovery. During the late-luteal phase and the menstruation phases blood sugar levels are more likely to fluctuate so make sure to incorporate sources of healthy fats to help keep these stable; avocados, nuts and seeds, and tahini are all versatile enough to add to most meals.