There's no shortage of plant-based recipes or information about veganism online. But sometimes, there's nothing like browsing through a book to help you get inspired. That's why we've rounded up 10 of the best vegan recipe books and readings – perfect for vegans or anyone who simply wants more plants on their plate. 
5 Best Vegan Recipe Books
1. Quick & Easy by Deliciously Ella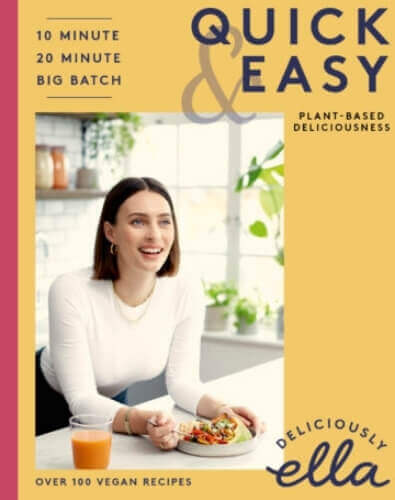 We couldn't compile a list of vegan recipe books without mentioning Ella Mills (or better known as Deliciously Ella!). Ella's Quick & Easy cookbook will show you how to embrace a vegan diet, with fuss-free recipes suited to even the busiest of lifestyles. With cooking times, easy-to-follow instructions and minimal ingredients needed, Ella proves that a plant-based diet doesn't need to be difficult or time-consuming.
2. Vegan Eats by Rachel Ama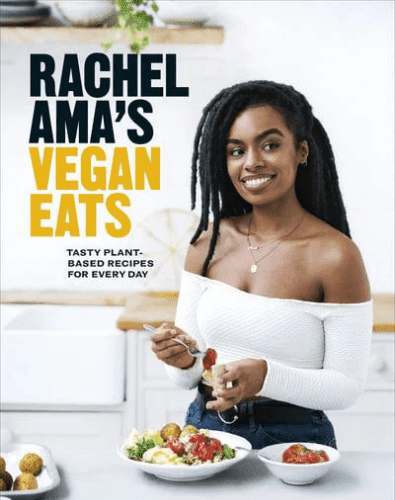 More vegan royalty, this time with Rachel Ama and her much-loved cookbook, Vegan Eats. Inspired by her Caribbean and West African roots, Rachel takes plant-based cooking to the next level with colourful, unique dishes that don't compromise on taste or nutrition. And forget all-day cooking. There's plenty of recipes using just one pot, so convenience really is king here! 
3. Speedy BOSH! by Henry Firth & Ian Theasby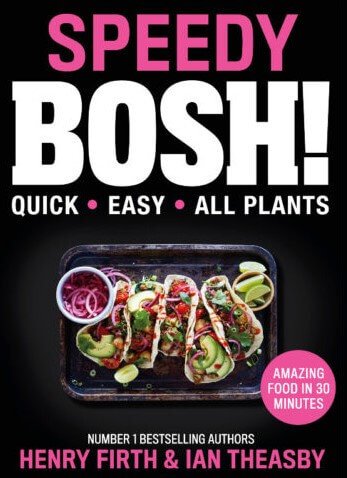 Vegan meals ready in just 30 minutes? Yes please! Henry and Ian are somewhat heroes within the vegan community, and their 'Speedy BOSH!' cookbook is a glimpse into why. From breakfast hash tacos to vegan mac and cheese, in this book you'll discover over 100 recipes – requiring no fancy kit or out-there ingredients. And although the recipes are simple to make, they're certainly not lacking in flavour. 
4. Vegan One Pound Meals by Miguel Barclay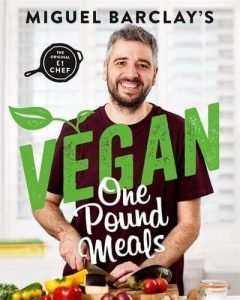 Since launching in 2017, Vegan One Pound Meals has become one of the most popular vegan recipe books around – and not just with students. As the name suggests, each recipe costs just £1 per portion, showing you how easy it is to follow a plant-based diet on a modest budget. 
5. 15 Minute Vegan by Katy Beskow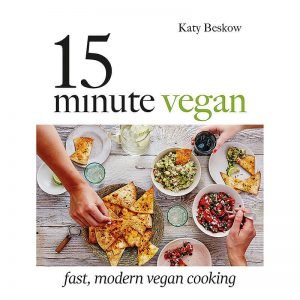 15 Minute Vegan is a staple for vegans and non-vegans alike. Covering breakfast, light bites, mains, sweet stuff and essentials – each recipe uses accessible supermarket ingredients for maximum flavour and minimum fuss. All recipes are accompanied by full nutritional info, as well as practical advice on cooking, shopping and serving – making the vegan way of life an easy affair.  
5 Best Vegan Books
1. How Not
t
o Die
 by Gene Stone and Michael Greger
In How Not to Die, Dr Michael Greger gives valuable insights on how we can improve our diets to live longer, healthier lives. He examines the top causes of premature death and explains how these can be prevented through dietary and lifestyle changes (some of which include switching to a fully plant-based diet). Full of practical advice and nutritional science, this is a must-read if you're interested in the health benefits of a vegan diet.
2. Meatonomics
 by David Robinson Simon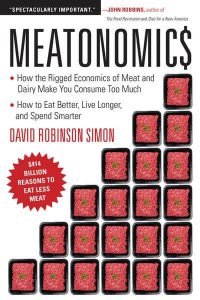 If you want to learn about the unseen economics that underpin the meat and dairy industries, Meatonomics is a great starting point! Written in a clear and accessible style, David looks at how meat producers massively impact how we spend and eat, which in turn, impacts our overall health, the environment and animal welfare.
3. How to Go Vegan by Veganuary
How to Go Vegan is a practical guide that equips you with all the tools you need to transition to a healthier and more ethical lifestyle. It explains not just why you should adopt a vegan diet, but also how it can be done. With useful tips on where to shop, what to buy and how to keep eating the foods you love, this book is sure to answer all your burning questions around veganism.
4. Eat for the Planet by Gene Stone and Nil Zacharias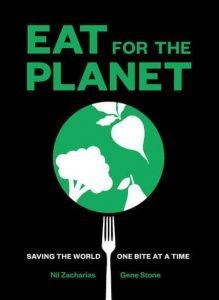 Whether you consider yourself an environmentalist or not, Eat for the Planet will really get you thinking. In this book, Gene and Nil argue that, while things like recycling household goods and avoiding too much air travel are great actions to be taking – nothing quite trumps getting more plants into your diet. Backed with research, infographics and compelling arguments to support scientists across the world – this is a must-read for anyone on their journey towards living more mindfully.  
5. We Are the Weather by Jonathan Safran Foer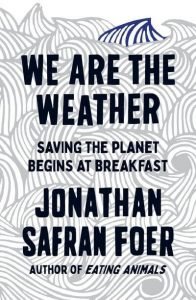 In We Are the Weather, Jonathan Foer discusses our battle to save the planet, calling each one of us to take action. He delves into human-caused climate change in a deeply personal and urgent way, explaining that changes as simple as eating one vegan meal a day could help mitigate the climate crisis.  
Conclusion
There's no better time than now to widen your portfolio of vegan books and recipes. Getting creative in the kitchen and educating yourself in areas you're not fully clued-up on will not only broaden your horizons – it will also help you stay motivated on your journey to living more consciously. 
Shop Vegan Essentials: