1 app download = 1 tree planted. Simple and sustainable.
---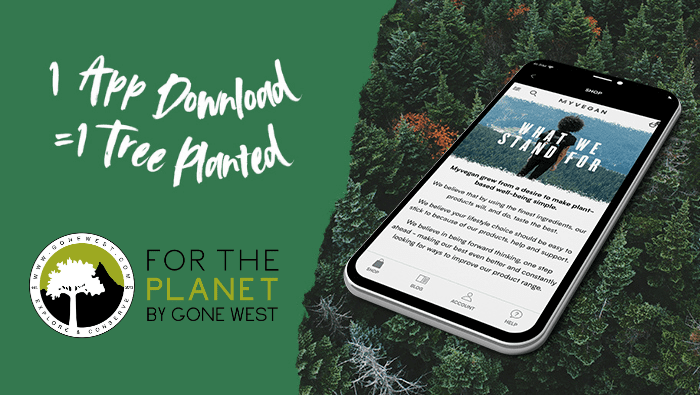 You may have seen that we've just launched the Myvegan app, making it even easier to access your plant-based favourites on the go, at any time of day. You can you now get early access to new products through handy push notifications direct to your phone, and access all of our latest recipes, blogs and articles at your fingertips. What's more, you've got 24/7 customer service support through a unique live chat feature that's only available on the app.
It doesn't stop there. We've decided that the app can benefit both you and the planet at the same time. We've partnered with Gone West, a tree planting company, to guarantee 1 tree is planted for every app download. That means if you download the Myvegan app right now, you will be starting 2021 by making a real positive impact.
Large positive change happens when many individual actions come together – so let's start today.
Download the Myvegan app here.
Read on to discover more about how you'll be making a positive difference.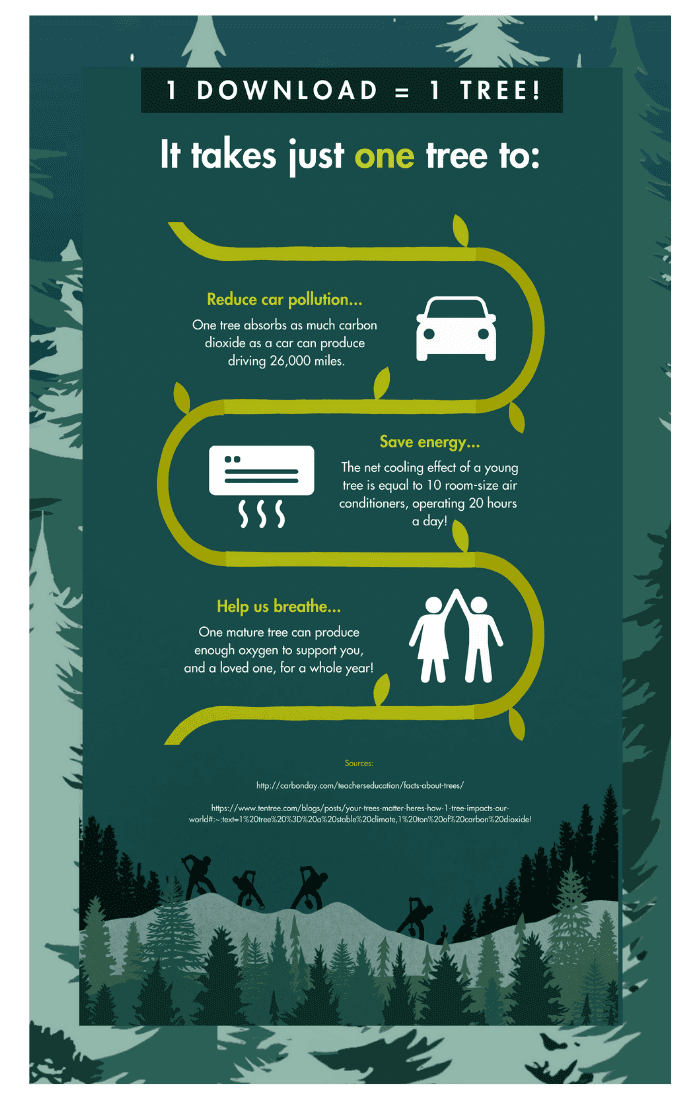 Who is Gone West?
Gone West Global Ltd. was created in 2013 as a tree planting company with a mission to create environmental and social benefits by replacing traditional forestry systems with regenerative ones. They've planted millions of trees already, and are now focused on providing people and businesses with innovative solutions to balance their environmental impact through re-wilding.
Gone West stands for transparency, community ownership and empowerment, for responsibility and equal opportunities, and for business as a great force that can drive well-being for people, society and the planet. They are working to plant a healthy future for all of us, enhance the lives of the most vulnerable people and create valuable natural and social capital for the generations to come.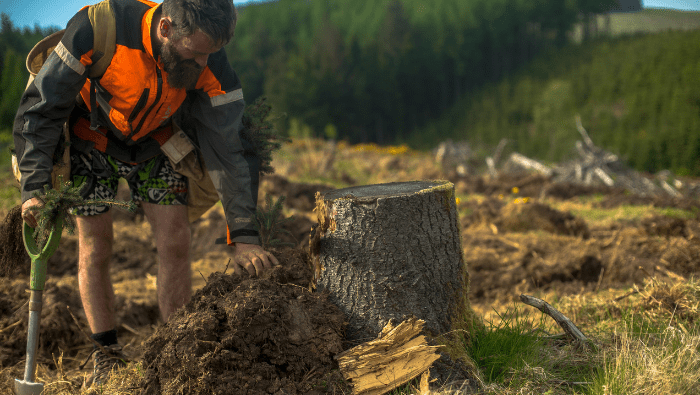 The Gone West goals
Together with their partners and supporters, Gone West is creating sustainable solutions that ensure returns across the board:
Natural capital – The rewilding of the planet is essential in order to repair our local and global life-support systems, and they consider sustainable landscape design a key solution to establish native, multi-layered forests. Their aim is to implement regenerative forestry systems that provide ecosystem services and improve land productivity, creating a patchwork of wildlife habitat all over the planet.
Social capital – They offer their audience easy, accessible solutions to participate in ecosystem regeneration. They establish long-term partnerships with worldwide conscious communities to empower their local decision-making process and increase benefits in socio­-economic systems. Above all, they aim to enhance living conditions of the most vulnerable and marginalised groups of our society through the creation of green, sustainable jobs.
Financial capital – The scalability of Gone West's operations is fundamental to guarantee a profitable, regenerative business model, capable of increasing not only financial returns for all stakeholders involved, but also the value of cross-sector markets.
Inspirational capital – Their aim is to develop a wide range of products and services that raise awareness, educate and inspire people towards an increased social and environmental responsibility .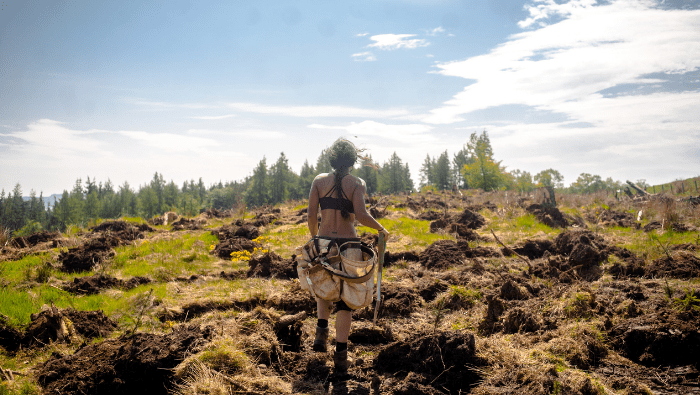 About our collaboration with Gone West
Myvegan is planting one tree per each download of the Myvegan app  in the month of January.
You might wonder – what can one single tree actually do? Well, more than you might think; an average full grown tree will absorbs up to 48 pounds of carbon a year, meaning,by the time it is a 40 year old oak, it will have absorbed 1 ton of CO2!
Trees simply work. This is the principle of Gone West. They can contribute to mitigating the effects of climate change, increasing the area of land covered by native trees, improving water quality, stabilizing the hydrologic cycles, increasing and protecting woodland biodiversity, creating green and sustainable jobs, and creating a canopy under which other opportunities can prosper. Through this shared understanding, Gone West builds relationships with projects based on netting the greatest diversity of values tree planting offers.
The projects where Myvegan trees will be planted are taking into consideration ecological, social, and economic values attainable through an investment in planting and protecting trees – with the intention of fostering inspiration for all communities involved through this intimate process.
These trees will be planted on Gone West's partner projects in Ireland, the UK and Kenya, creating opportunities for local growth in these areas and protecting degraded lands worldwide.
Gone West is extremely proud to be partnering up with Myvegan on this mission to make our planet a healthier place. We drive our inspiration from forward-thinking businesses that are changing the way we live and consume. Responsibility is a big element of why we are doing what we do, responsibility to our planet, our fellow humans and the generations to come. – Gone West Global Ltd.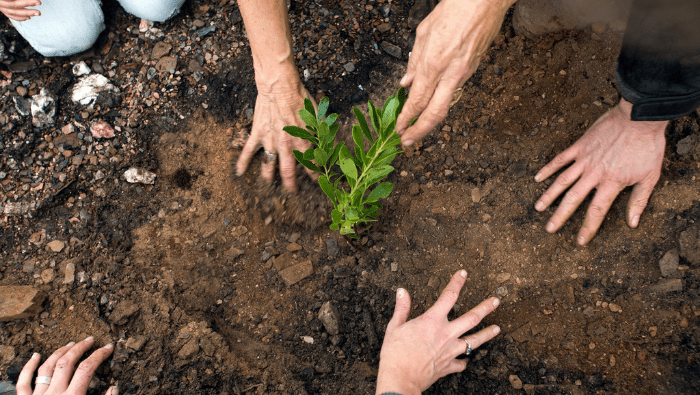 Summary
Make an impact in January and download our brand new app today. Once you've downloaded it, you'll have contributed to tree planting initiatives that are helping to shape a better future. We achieve this by partnering with Gone West, a tree planting company with a vision to create ethical-green jobs, help the development of like-minded projects around the world and leave a greener environment for the generations to come.
Download the Myvegan app here.
Check these out next: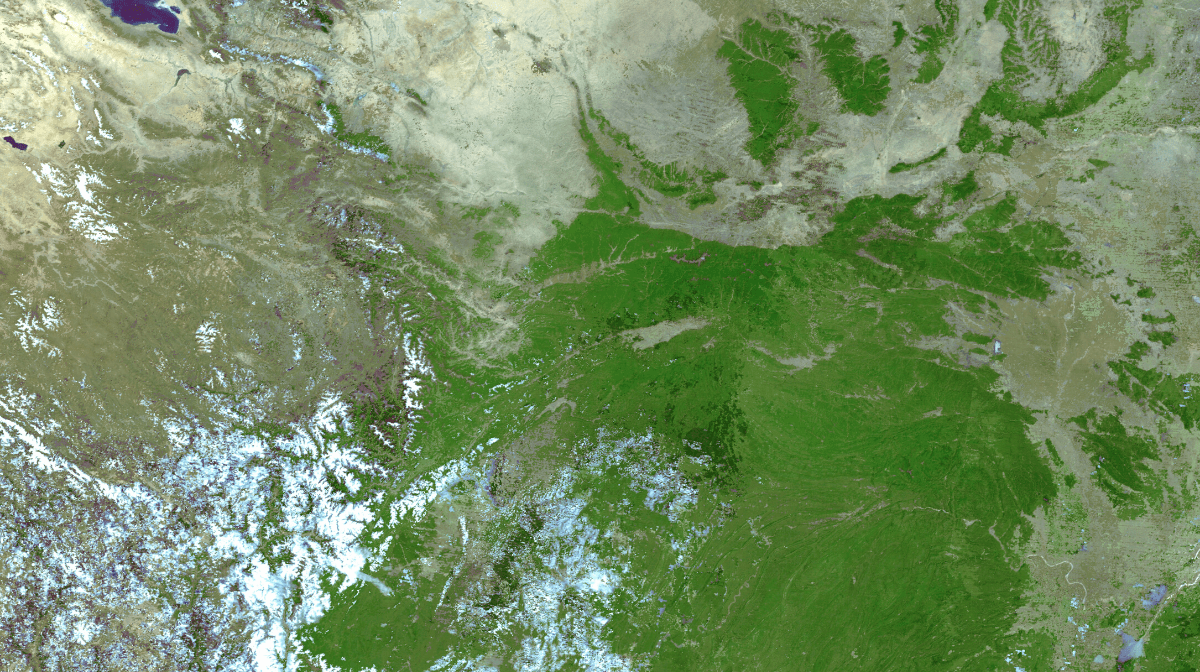 Join Zoologist and Conservation Biologist Lara Jackson as she shares the top 6 reasons why going plant-based can be the best thing you do to help protect the planet's biodiversity.
We caught up with Richard Thompson - a zoologist and senior ranger at the Aigas Field Centre in the Scottish Highlands.