While Shrove Tuesday was traditionally a way for Christians to use up their leftover produce before lent, Pancake Day is now a much-loved occasion that can lead to a lot of food waste.
At Myvegan, we're passionate about minimising our impact on the planet and we'd like to share some tips on how you can too. So, without further ado, here are 4 tasty ways you can use up your leftover pancakes!
1. Make a pancake layer cake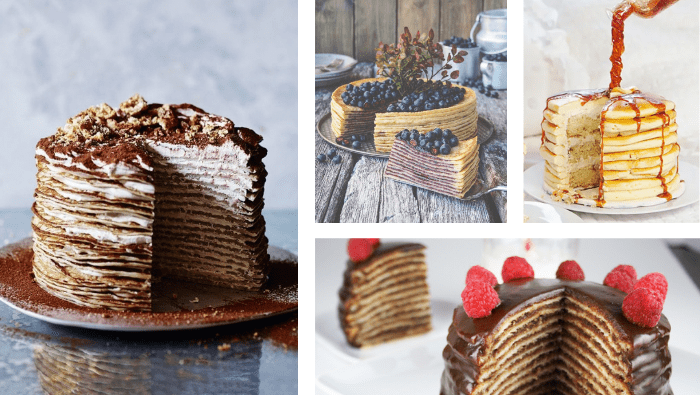 Put your leftover pancakes to good use and create a showstopping pancake layer cake. Stack your pancakes high and sandwich each layer with our Organic Peanut Butter for a delicious filling. The toppings are entirely up to you, so why not get creative? We love to serve ours with fresh berries and a drizzle of our Sugar-Free Syrup. Not only is this a fun way to serve up pancakes, it's a surefire way to impress your friends and family too!
2. Turn your pancake mix into waffles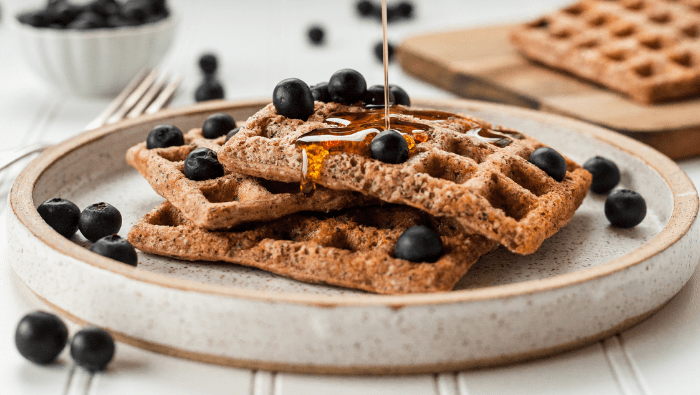 The next best thing to pancakes? Waffles! These are another great breakfast option and can be made using pancake batter – you'll just need to add oil to the mix and a waffle maker for this crispy-golden pancake alternative. Even better, any leftover waffles can be frozen and then popped in the toaster for a quick and easy breakfast. And like pancakes, there are many ways to dress up your waffles, but the question is – will you be going sweet or savoury?
3. Make savoury pancakes for lunch or dinner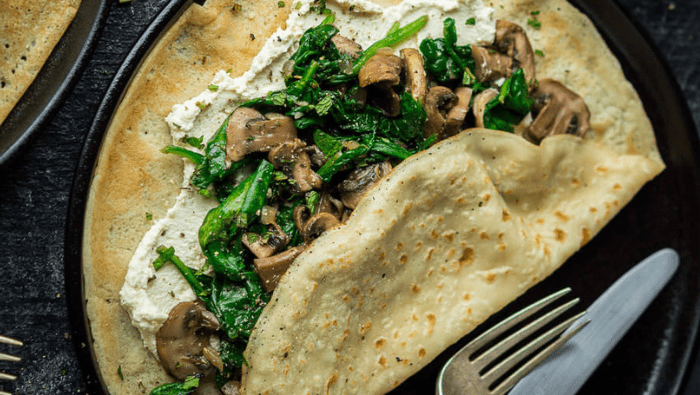 If you've overdone it with the sweet and sugary pancakes, why not whisk up something savoury for lunch or dinner? Some options include garlic mushrooms, chives and a spread of vegan cream cheese. Or perhaps you'd prefer tomatoes, spinach, mushrooms and vegan cheese. The options are endless!
Our vegan Protein Pancake Mix is available in unflavoured, which is super versatile and gives you the flexibility to load your pancakes however you like!
4. Freeze for later
And if you don't fancy another round of pancakes this week, you can simply freeze the batter instead. This not only saves your leftovers from going to waste, but also saves you time when your next pancake craving kicks in. The batter can be stored in the freezer for up to a month and you only need to thaw it in the fridge when you decide to whip up the next batch – easy peasy!
Conclusion
While Pancake Day is certainly fun and delicious, it's important that we make conscious choices to reduce our food waste. By experimenting and putting those leftover pancakes to good use – you'll be doing your bit to help protect the planet. And not to mention, you'll be saving yourself time and money too – it's win-win really!
If you want to cook up some fluffy American-style vegan pancakes, why not try out our new and improved Protein Pancake Mix? High in protein, and low in sugar and calories – this is the perfect pancake option for those training on a plant-based diet.