Recipe by @bites.by.bean
Dig into this delicious, no waste brown betty, filled with sweetened apples and deliciously golden bread crumbs. This traditional American dessert, quite similar to a crumble, completely transforms stale or leftover bread into a satisfying treat, simple enough for every day but tasty enough for a celebration table.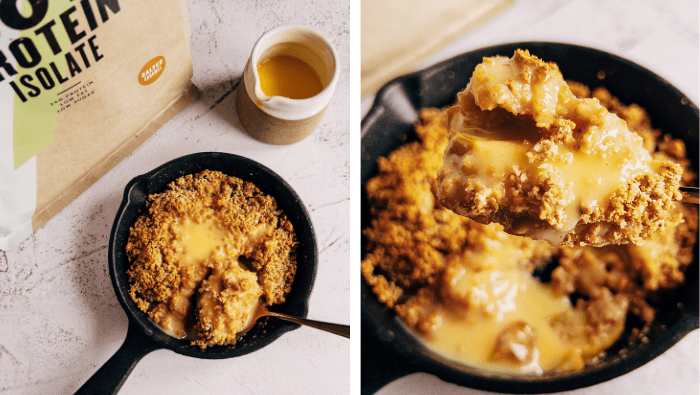 Featuring our much-loved Soy Protein Isolate in salted caramel flavour and Sugar-Free Maple Syrup,  this no waste recipe isn't just low in sugar and a source of plant protein – it's super quick and easy to make and can be multiplied to suit however many it's for.
No Waste Brown Betty Recipe
Ingredients
1 apple (no need to peel)
1-2 tbsp Sugar-Free Maple Syrup
1 tbsp water
1 slice of bread (brown, white, crust – whatever you'd otherwise waste)
2 tbsp plant-based yogurt of choice
Method
Preheat your oven to 180C/350F
Blend up your slice of bread until you get bread crumbs. Stir in the protein powder and mix in the yogurt- you want it crumbly so don't add too much.
Slice up your apple and mix it with the tbsp water and 1-2 tbsp @myvegan maple syrup.
Spread 1/2 the apple mixture on the base of a skillet or pan and sprinkle on 1/2 the crumb mixture.
Top with the remaining apple and lastly the crumbs.
Bake for 30mins until golden and crisp.
Serve with dairy free custard or ice cream and enjoy
Like this recipe? You'll love these: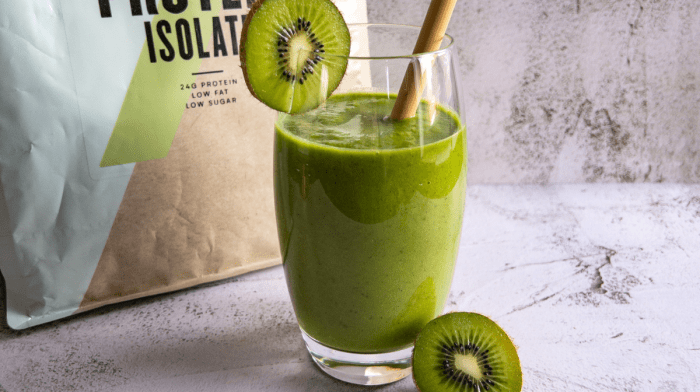 Throw in the ingredients, blend and sip away on your no waste glass of goodness.