A great way to learn about other cultures is to appreciate their cuisine – and what better way to appreciate it than to make it yourself?
Whether you're looking for vegan alternatives to your favorite Spanish dishes or trying something new, these delicious recipes are sure to hit the spot!
White beans with 

Carrot

& Pumpkin

Recipe
Recipe created by María (@emevegana)  
Why is it María's favourite dish?  
This is one of Maria's favourite dishes for its incredible flavour and great nutritionals. Beans are a great source of plant-based protein and provide us with a good amount of calcium, iron, potassium, phosphorus, magnesium and folic acid.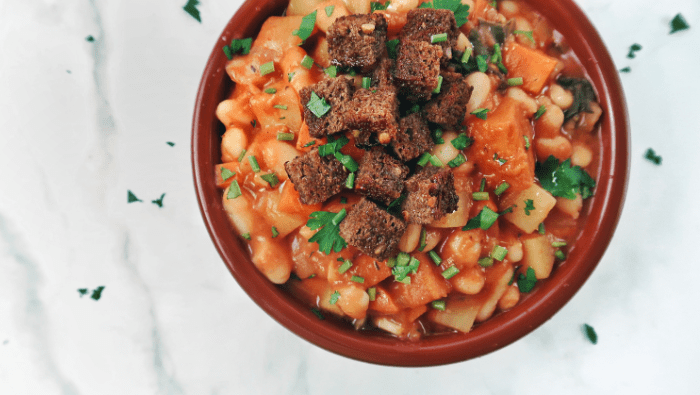 Ingredients (serves 2) 
400g cooked white beans

½ medium onion

1 chopped garlic clove

100g baked/cooked pumpkin

100g carrot

100g spinach
To make the sauce, mix in a bowl: 
1 tbsp of chickpea flour (you can substitute for a 1 tbsp of cornflour) 

 

250ml of water

 

2 tbsp of concentrate tomato pure

 

½ tsp black pepper, 1 tsp sweet paprika and ½ tsp of salt

 
Method: 
Sauté onion and garlic over medium-high heat.

 

Add the sauce and turn up to a high heat. When it starts boiling, reduce heat and stir until it begins to thicken. If it doesn't thicken, dilute a little more chickpea flour or cornflour in water and add it. If you run out of liquid, add more water depending on the texture you prefer!

 

Add the beans, pumpkin, carrot and spinach. Let it cook over medium heat for a few minutes. If you let it sit, it will thicken even more.

S

erve with some

croutons

and a little bit of parsley.

Enjoy!
Vegan Spanish Tortilla Recipe 
Recipe created by Alba (@tofusalvaje – www.tofusalvaje.com)
Why is it Alba's favorite dish?  
Aside from being delicious, this dish reminds her of the "tortillas" her grandmother used to make when she was a child. It's just one of those comforting dishes that reminds her of home!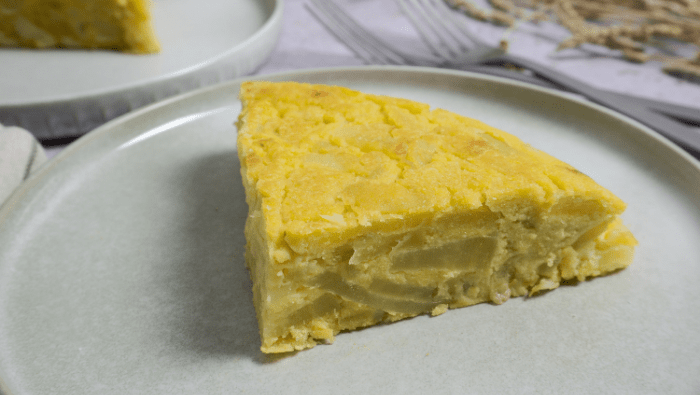 Ingredients:  
3 medium potatoes

 

1 onion

 

200g of chickpea flour

 

235ml of water

 

Salt (or use Black Salt Kala Namak instead to give it an egg taste)

 

Extra Virgin olive oil

 
Method:  
Chop the onion finely. Add in a pan with extra virgin olive oil and fry it over medium heat until soft.

 

Peel the potatoes and cut them into thin slices. 

 

When the onion is golden, drain and set aside. 

 

Add more oil to the pan and fry the potatoes. When they're golden, drain with a colander and set aside.

 

In a bowl add the chickpea flour, water and salt and pepper. Mix well until everything is blended. 

 

Add the potatoes and onion into the flour mixture and mix well. 

 

In a smaller pan, add a few tablespoons of oil and when hot, pour the "Tortilla" mixture.

 

Cook over a medium heat for about 5 minutes, ensuring it doesn't stick.

 

Place a plate over the pan and turn the "Tortilla" over so that it's cooked on the other side. Leave for another 5 minutes.

Turn it over again with the help of the plate and serve.

 
Check these out next: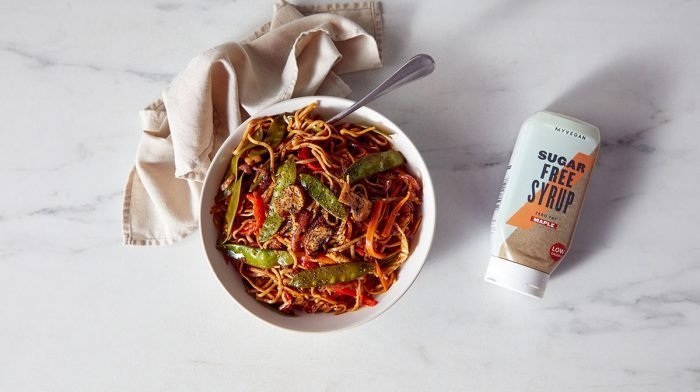 Enjoy these vegan lo mein noodles as a healthy alternative to a classic Chinese takeaway!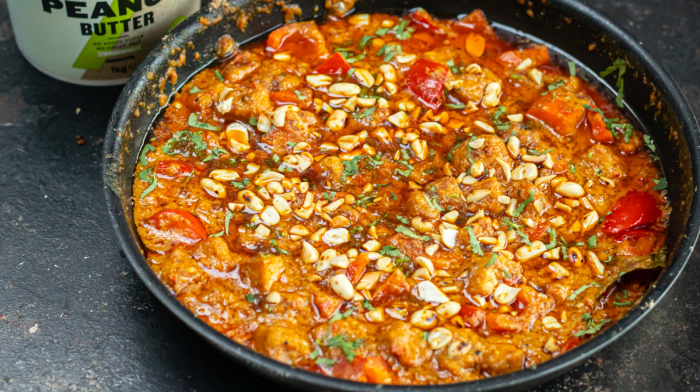 This vegan curry, created in collaboration with MOB Kitchen, packs a punch when it comes to taste and nutrition!