Learn more about our commitment to the community.
---
We are proud to share the work we are doing to support communities – from carrying out charity work, providing educational information on our platforms, and partnering with incredible organisations such as repurpose Global. It is crucial that we are taking these steps and this is only just the beginning of our sustainability journey.
Why is it important to give back to communities?
Whilst it's important for companies and governments to ensure there is positive change on a large scale, it is also important for consumers and individuals to play their part. If every individual aims to give back in some way, this too will have a large positive impact overall.
Giving back to the community can be anything from supporting charities and underprivileged people, to protecting wildlife habitats. Ultimately, "giving back" means returning value back to something that you gain value from. The natural world provides us with everything we need to survive including clean air, water, food, jobs, medicine, and climate stability. Check out this article to learn more about the importance of biodiversity and why we need to protect it.
Our objective and what we are doing to achieve this?
We are working closely with rePurpose Global, as their work supports communities and individuals which are most impacted by plastic pollution and climate change. For every product we sell, we are helping to fund vetted programmes that will collect and recycle as much plastic waste from the environment (oceans and landfill) as we use in our packaging and operations.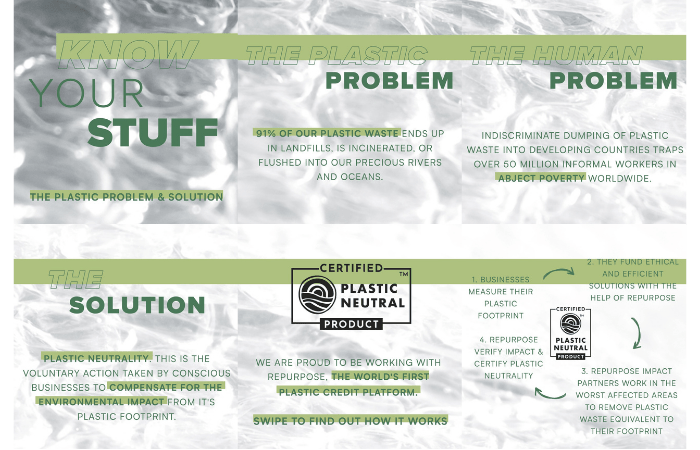 What communities do we support with rePurpose Global?
We are currently working closely with rePurpose Global to support communities in Goa. Goa is a coastal state in India and a major tourist hub. Facing a dire lack of waste management infrastructure and formal waste collection services, nearly all plastic waste, particularly low value plastic is dumped or burnt openly, damaging Goa's coastal ecosystems.
What is low value plastic?
Low value plastic (LVPs) refers to plastic that is not as commercially viable in the waste value chain as PET, meaning it requires aa high amount of processing and money, as well as delayed revenue realization and thin margins to the people recycling it. This means often it is simply dumped or burnt, rather than recycled.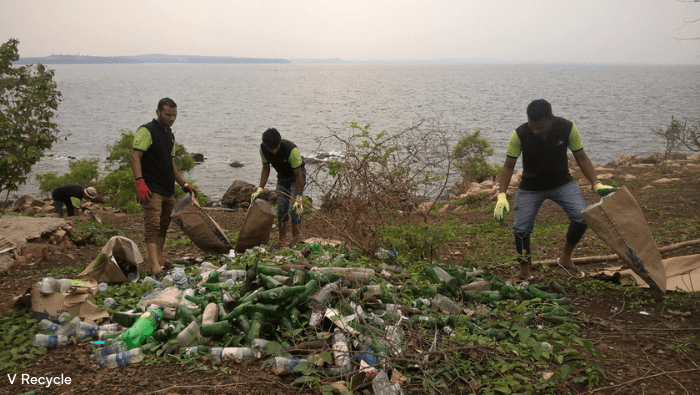 How do Myvegan help?
We work with an organisation called V Recycle, a pioneering waste management social enterprise. Our rePurpose plastic credits help to finance the set-up of a new baler machine in V Recyle's facility to greatly improve efficiency of waste disposal.
V Recycle will also work with a recyclers' conclave who are burning plastic waste due to lack of awareness, by running educational campaigns. This will have to train them in sorting LVP waste which is sent to cement kilns for co-processing.
What is co-processing?
Co-processing is recognised by UNEP as the most environmentally friendly, cost effective and safe waste management solution for LVPs. Co-processing involves using plastic as a fuel in the cement production process, in place of some fossil fuels.
By working together with rePurpose, and in turn V Recycle, we are helping to give back to communities, support ethical working conditions and payment, as well as fun innovative, efficient recycling supply chains.
Above: Sunita Morya and Bablu Khan open bags to sort the day's dry waste
What's next for Myvegan?
We will continue to work closely with rePurpose Global to ensure we are having a genuine positive impact. Additionally, we have just partnered with Big Blue Ocean Cleanup, one of the world's leading independent ocean cleaning non-profits. We have already joined them on a beach clean-up and are looking forward to working with them more in the near future. Furthermore, we are also working to partner with additional companies and charities that are striving to make a positive change – watch this space. 
6 Ways You Can Give Back to The Community
It is essential to do your bit when you can and give back to the community – ensuring ALL parties are working together, feeling fulfilled and creating a positive atmosphere.
Check out these 6 simple ways you can be a force for good!
Volunteer when you can –

v

olunteering allows you to connect with your community and make it a better place. If you don't have time, donate instead, every little bit of support can help.

 

Stop, don't drop!

 

– 

d

ropping litter when you are finished with it can be tempting however it's unnecessary

and is damaging for 

wildlife plus 

it 

can end up in waterways that eventual

ly lead to the ocean causing more waste pollution

.

Carry a plastic bag with you for rubbish or wait that little bit longer until you find a bin; try to do your bit

.

 

Pledge to go plastic or carbon neutral 

–

 

there are some amazing online tools to help you calculate your environmental footprint such as this 

plastic footprint calculator

 by repurpose Global.

 You can then adjust your 

lifestyle and help to fund community projects to offset your environmental impact.

 

A smile goes a long way

 – 

try

 

to

 crack a smile when you see someone walking down the street, in a shop or at work, you never know who needs it the most.

 

Act of kindness 

– 

practicing random acts of kindness does not only help your community but releases an overall positive vibe. We feel better in ourselves which encourages others to do so too. A thriving domino 

effect

!

 

Become an awareness hero

 – 

the phrase "sharing is caring" can really make a difference to someone else. Sharing educational and inspiring posts on social media

is a great way to do this. Or, i

f you feel comfortable, share

 experiences

 with family and friends. You never know who you can help!

 
Summary
To summarise, we are taking important steps towards supporting communities worldwide, from partnering with charities to volunteering here in the UK. We have loads of exciting plans in the pipeline so stay tuned for more updates. 
If you liked this article, check these out next: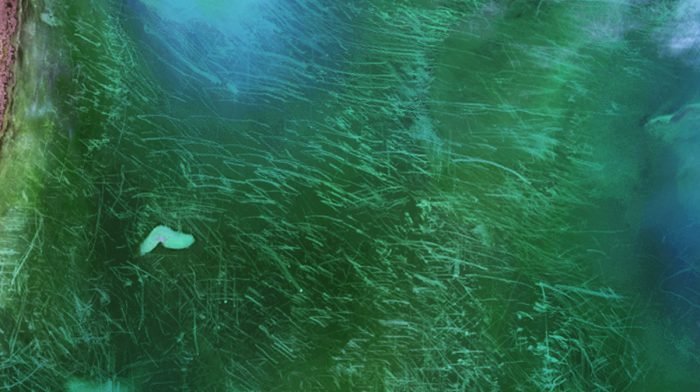 It's time to wake up. To take notice. To raise our voices. It's time to build back better for People and Planet.

By supporting rePurpose Global to remove and recycle as much ocean-bound plastic waste as our packaging uses, we are officially the World's First Plastic Neutral Sports Nutrition Brand.
Follow us on Instagram for exciting updates 
@myvegan