What is packaging waste?
Packaging waste occurs when excess packaging is no longer needed. Typically, the wasted packaging will be thrown in the bin causing additional materials to be sent to landfill sites.1 Research has found Britons alone produce up to 25 million tonnes of domestic waste, with a third being attributed to packaging.3 With this in mind, packaging waste has become a global issue causing limited land availability on landfill sites, contamination into the soil and methane gas emissions. Mishandled waste often escapes into water systems and damages our ecosystems and much more.
This information has reinforced our brand decision to tackle this head-on by acting now and doing what we can to ensure our packaging does not negatively affect this global problem. As a collective, it's crucial that we are doing what we can to protect the environment and our future. Carry on reading to find out what steps we have taken as a brand, including an introduction to our new and exciting sustainability partnership.
Our objective and what we are doing to achieve this?
As a brand, we are taking important steps within the next 3 years, starting with officially becoming the World's First Plastic Neutral Sports Nutrition Brand! We are excited to share our recent partnership with rePurpose Global, a for-profit company helping to reduce the amount of plastic waste in the oceans and landfills. For every product we sell, we are donating a percentage towards vetted programmes that will collect and recycle as much plastic waste from the environment as we use in our packaging and operations.
In addition to reducing our plastic use wherever possible, this partnership with rePurpose Global allows us to fund removal and recovery of nature-bound plastic, while supporting ethical wages for marginalised waste workers, and ultimately reduce plastic leakage into landfills and waterways. By doing so, we are proud to announce that every Myvegan purchase will now carry a Net Zero Plastic Footprint.
We recognise the grave threat that plastic pollution poses to the future of our planet, therefore, we are taking precedence towards this matter. To further our commitment, by the end of 2021, we will be removing scoops from our pouches and shakers from our boxes – making these optional add-ons at the basket. Additionally, by 2023, our packaging will be 100% recyclable or reusable.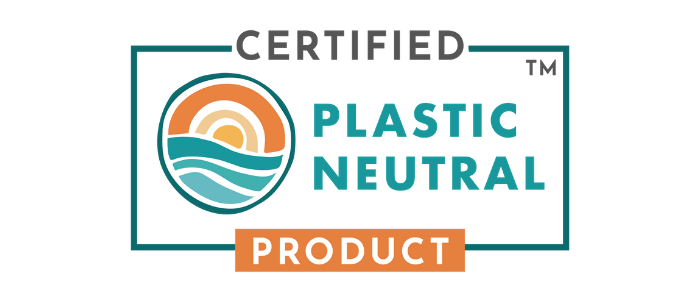 Planetary protection is at the core of Myvegan. It's so refreshing to see them push the boundaries on tackling the plastic waste problem.
– Aditya Siroya, co-founder and Chief Impact Officer of rePurpose Global
How exactly do we work with rePurpose?
We have funded the removal of the equivalent volume of plastic from the environment that we put into our packaging. But how does it actually work?
Step 1: We measure our plastic footprint.
Step 2: We then work closely with rePurpose to fund ethical and efficient solutions to the plastic problem globally.
Step 3: rePurpose impact partners work in the worst affected areas to remove plastic waste equivalent to the plastic footprint we calculated.
Step 4: rePurpose verify the positive impact and certify plastic neutrality.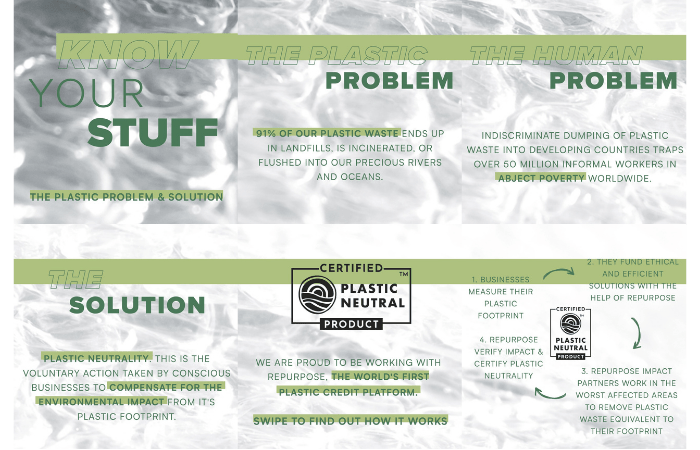 The Plastic Problem & Solution – What is plastic neutrality?
Did you know that 74% of plastic never gets recycled?2 The team at RePurpose are working hard to minimise this and have saved 112,436 pounds of plastic waste from oceans and landfills.2 Essentially, plastic neutrality is when you take out the same amount of plastic as you put into the world.
By going Plastic Neutral, we are not only tackling a $50bn/yr funding gap that plagues recycling supply chains worldwide, but is also adding a crucial income stream for waste pickers and their families. Informal waste workers often earn less than $5/day, work in precarious conditions, and face severe discrimination despite providing a crucial societal service for cities across the developing world?
By working with rePurpose and its impact partners, we are able to help increase waste workers' income by attaching value to hard-to-recycle plastics, while supporting experienced recycling social enterprises who holistically uplift ex-waste pickers through occupational safety, health insurance, and skills training.

Summary
We are thrilled to share our new rePurpose partnership with you – keep up to date with our socials for further rePurpose information. As a brand, we are making it a priority to take positive steps from a sustainability and environment perspective, giving back when we can and being conscious with our packaging. By funding rePurpose Global to remove as much plastic waste from nature as we use, every purchase of yours will now carry a Net Zero Plastic Footprint. We are not stopping here – additional information to follow soon.
If you liked this article, check these out next: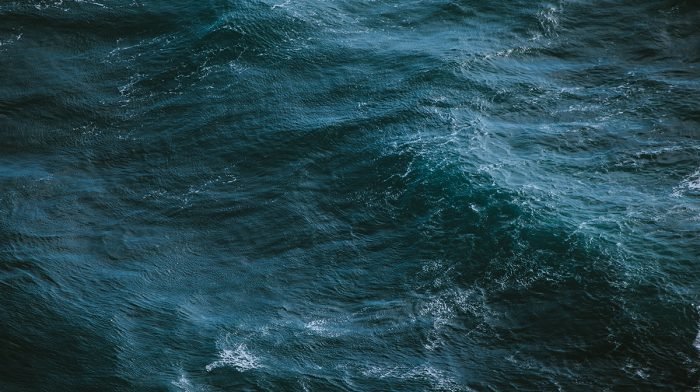 By choosing plant-based products, together we are reducing our carbon footprint.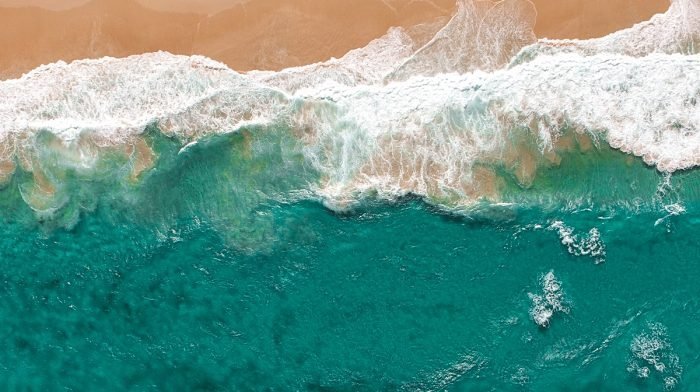 We are proud to share the work we are doing to support communities from the UK to India, by partnering with organisations like rePurpose Global and Big Blue Ocean Cleanup.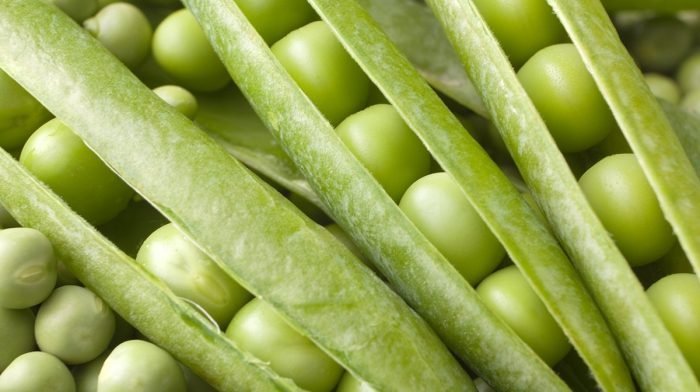 When we make a change to our product ingredients and packaging, we consider the environmental impact of those changes.
Find us on Instagram for exciting updates @Myvegan  
Gov.UK, 2020. 

Packaging Waste: Producer Responsibilities

. [online] GOV.UK. Available at: 

https://www.gov.uk/guidance/packaging-producer-responsibilities.

RePurpose, 2020. [online] RePurpose. Available at: https://repurpose.global/.
WRAP (2010) The composition of municipal solid waste in Wales [online]. Available at: http://www.wrapcymru.org.uk/sites/ files/wrap/Wales_compositional_analysis_report__2_.9076.pdf.