The innovative and fast-absorbing way to take your daily vitamins.
We all understand that it is important to ensure we provide our body with the micronutrients it needs to function at it's best. We also love to look for the easy and convenient ways to support our health and wellness, and can't always guarantee to get all the essential vitamins and minerals we need from our diet alone.
That's why we have created an innovative new way to take your daily essentials – our new fast-absorbing*, plant-based Vitamin Sprays. These Vitamin Sprays are carefully designed to be a fruity oral spray that is convenient and enjoyable to use.
Maybe you hate taking tablets or capsules, or easily forget to take them in the morning. These vitamin sprays make it easy to take your vitamins and can even be carried around in your bag in case your forget to have a spray in the morning.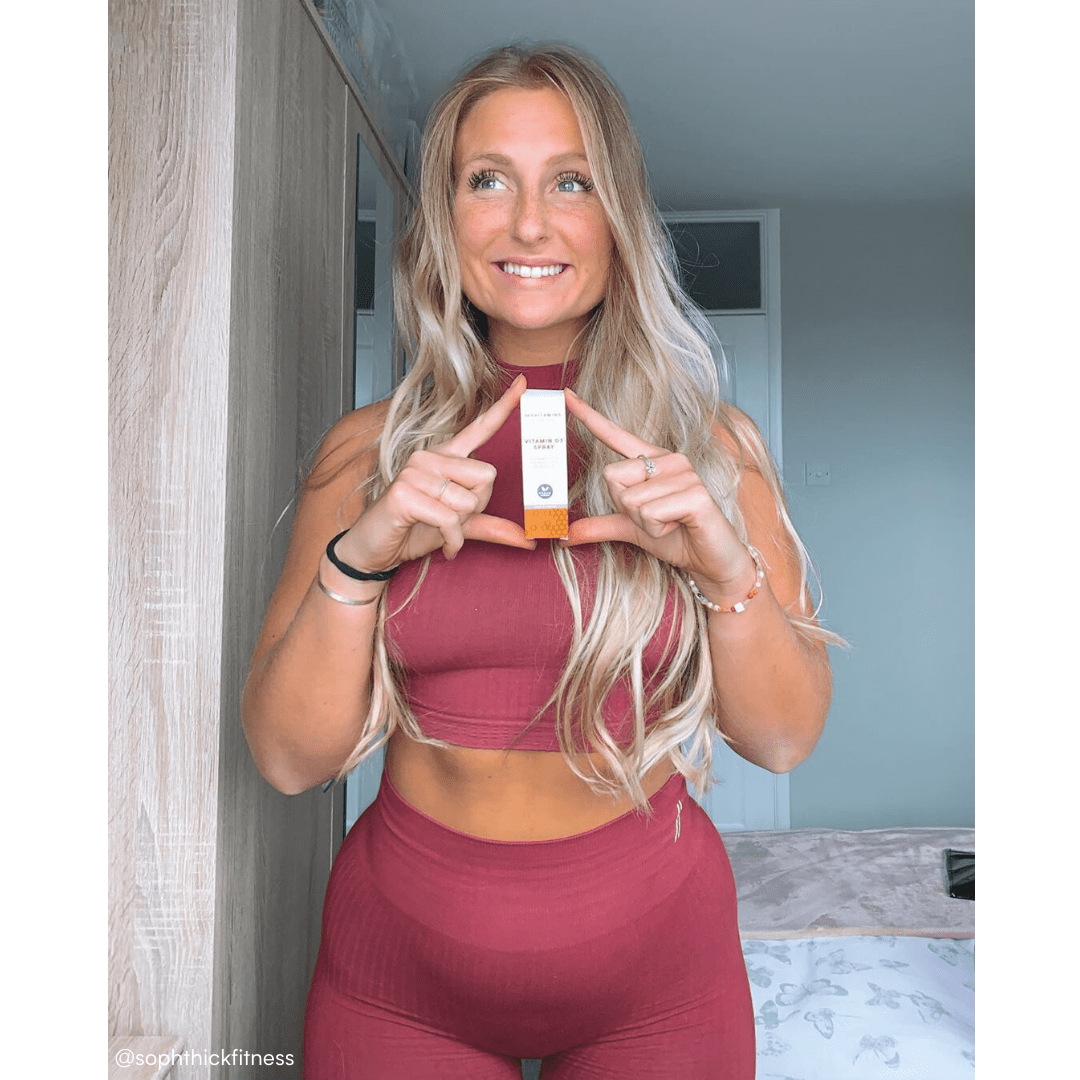 How do the Vitamin Sprays work?
We have utilised the latest intra-oral technology to develop a spray which delivers vitamins through the soft tissue of the inner cheek – a method which is scientifically proven to allow more efficient nutrient uptake in comparison to tablets and capsules.*
They can be used at any time of the day by simply spraying directly into the mouth once a day.
Vitamin B12 Spray