Sustainably sourcing raw materials is an essential learning practice for us and taken very seriously within our supply chain. This is also why our suppliers are taking important steps such as reducing waste and water usage. Continue reading this article to open up this conversation on why we need to protect natural resources and discover our sustainability implementations. Also, follow our social media channels (@myvegan) to keep up to date with our initiatives.  
What are 'natural resources?'
Natural resources are materials or substances that are produced by the environment; humans use natural resources to survive.1 Natural resources are essential as they are the basis for the economy and human survival.2 
When viewed economically, natural resources are referred to as 'natural capital'. Natural capital can be defined as the world's stocks of natural assets, including plants, animals, air, and water. We depend on natural capital, also known as 'ecosystem services' for our very survival.
We are losing these natural resources due to over-exploitation and damage from climate change. According to World Wildlife Fund's (WWF) recent Living Planet Report 2020, monitored global population sizes of mammals, fish, birds, reptiles, and amphibians have declined an average of 68% between 1970 and 2016.3 
Conscious change is needed on both an individual and business level in order to mitigate the damaging effects that destroying the planet's natural capital will have on ecology, society and the economy. This is why we have included 'Protecting Natural Resources' to be one of our key commitments in our sustainability strategy, which you can find out more about here.
…there are both serious risks to business, as well as significant opportunities, associated with biodiversity loss and ecosystem degradation. There is also a need for business to quantify and value its impacts on biodiversity and ecosystems, in order to manage these risks and opportunities and enable a better future for all. – Pavan Sukhdev, UN Goodwill Ambassador
8 
Important 
Natural Resources
1. Water
Water is one of the most important natural resources as it's needed for global survival, through community use, for ecosystems and for health.2,4 
2. Soil
Required for food production and used as an energy source, soil is essential for the function of eco-systems.2 Soil also works as a recyclable source for nutrients.5 Pollution and poor waste management increases the risk of soil contamination, whilst over-fertilisation can result in eutrophication which disrupts the natural balance of ecosystems and water habitats. Both of these can have a significant negative impact on biodiversity and reduce the amount of land viable for farming.
3. Timber
Timber is a crucial renewable and biodegradable natural resource used globally, especially in construction.2,6 Timber is sourced naturally from trees, however forests around the world are under threat from excessive deforestation. This is devastating for wildlife as well as indigenous populations who rely on these wooded habitats for their whole existence.
4. Salt
Sodium chloride (salt) is an essential mineral for both humans and animals.2 It's the main source of sodium and chloride ions in the human diet and is required by almost all animals to survive. 
5. Oil
Oil, mostly found in deserts, arctic regions and offshore margins, supplies 40% of the nation's energy needs.2 Oil is what is known as a fossil fuel. Fossil fuels, also known as non-renewable resources, are some of the main accelerators of climate change. It is therefore crucial for these resources to be conserved and for renewable alternatives to become the norm.
6. Coal
There are many reasons why it's important to conserve fossil fuels, essentially, it's to help heal the planet.7 The main use of coal is for a heat source and has been used for centuries.2 Like oil, coal is a fossil fuel, meaning there is a finite amount of this resource on the planet. Chemically, coal is made up of mostly carbon, which, when burned, reacts with oxygen in the air to produce carbon dioxide. Excessive carbon dioxide in the atmosphere acts as a greenhouse gas, meaning it traps heat and results in an overall warming effect on the planet which is the primary cause of unnatural changes to our climate.
7. Iron
Iron is the world's most commonly used metal and is a great conductor.2 
8. Copper
Copper is one of the first metals ever used by mankind – it occurs naturally too.2 
Note: Due to the huge increase in the human population, these natural resources face serious consumption threats.2 Fossil fuels in particular face a great threat to our planet by pollution. Overuse of these adds to the acceleration of global climate change.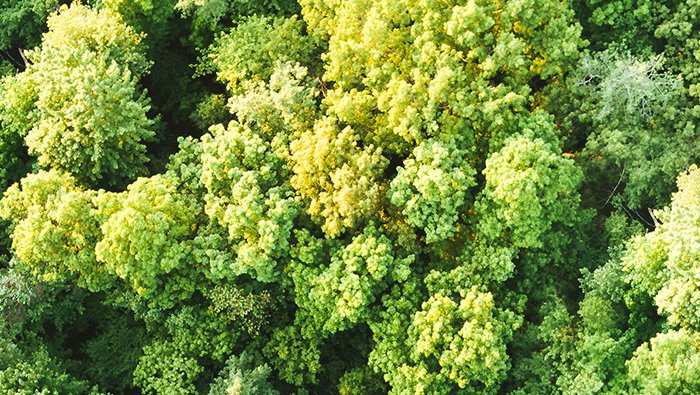 Why do we need to protect natural resources?
Protecting natural resources does not only provide a better future for generations but protects wildlife and promotes biodiversity. We must conserve all resources needed to survive, such as food, water, air and shelter. Since the 1960s, the human population has doubled in size, meaning that the usage of natural resources has simultaneously increased. In a nutshell, preserving natural resources will ensure that the future generation has the supplies to survive. 
You can discover further information regarding biodiversity by reading our article Zoologist Explains Why Biodiversity Matters & Ways To Help It. 
Our objective and what we are doing to achieve this?
By the end of 2020, all our cardboard, cartons and boxes will be sustainably sourced. Every time we make a change to our product ingredients and packaging, we consider the environmental impact of those changes and work closely with our suppliers to make sure they are meeting the right standard of quality. 
Sourcing Palm Oil
Palm oil is an incredibly efficient crop, producing more oil per land area than any other equivalent vegetable oil crop. It is also very important for the livelihoods of a huge number of people in developing nations.  
Despite this, we recognise the contribution palm oil can have to deforestation. However, by refusing to use palm oil and moving to alternative oils, the overall land use required is even greater and risks further deforestation. We believe the best solution is to ensure that any palm oil we use in our products is sustainably sourced, and does not contribute to deforestation. In our products, we use minimal levels of palm oil, and when we do, we only source from RSPO certified suppliers. 
Sourcing Soy & Pea
Soy and Pea protein for human consumption is considered to be inherently sustainable crops due to their lower land and water footprint. We keep a close eye on the sustainability of our ingredients and will take action if we become aware of any issues in our supply chain. By choosing our pea protein offering, together we are protecting our planet. This is because pea protein production requires minimal land and water to produce compared to dairy production.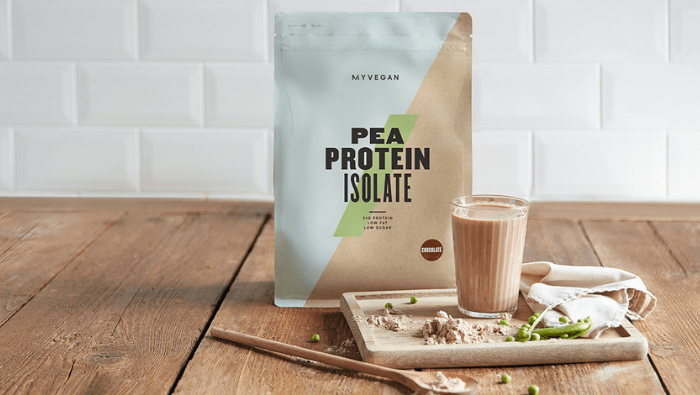 Summary 
We are pleased to open up this crucial conversation, which focuses on the importance of looking after our planet and the incredible natural resources found on it. It is an essential practice for us to ensure we are considering where our suppliers source their raw materials and the environmental impact that different resources have to produce. This is just the beginning of our sustainability journey – follow along as we release further updates  in the future.