Aiming to take your carbon footprint to an all-time low? Well, seriously reducing, or entirely removing single-use plastic from your daily routine is an effective (but potentially very difficult) step. We've tried to make it a little easier for anyone wanting to make the transition to a plastic-reduced lifestyle, with these simple tips below:
Start with reusing
Take a look at what you've already got at home. If you're anything like the rest of us in the UK, it's more than likely that you've got a good few bags-for-life or totes tucked away somewhere. Put one in someplace easily accessible, perhaps by the front door or in your work bag so you always have one on hand for spontaneous shopping trips.
The same goes for food containers. Unless you've drastically Marie Kondo-ed your home recently, you've probably got plenty of food containers (glass and plastic) that are still in working order. Use them for everything from lunches to leftovers from restaurants, takeaways and home storage for bulk buys of grains or pasta.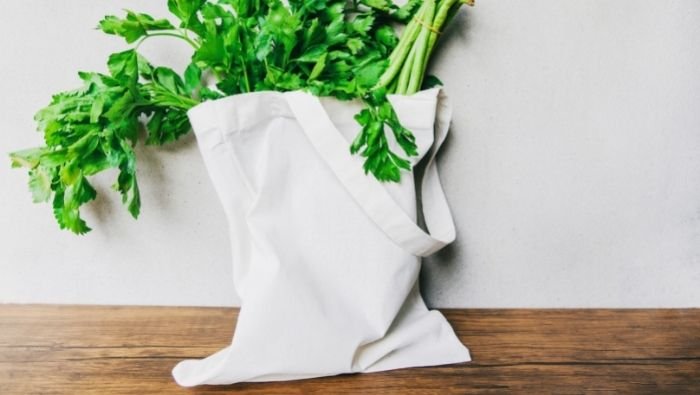 Then buy smart
Use all of these resources you already own until you can't anymore – dispose of them responsibly, then buy smart replacements.
Shopping bags – ideally organic cotton tote bags.
Water bottle – look after it, and it will look after you.
Food containers – made from glass or responsible bamboo for everything from lunches to leftovers and storing bulk staples.
Reusable coffee cup – most cafes are more than happy to fill up your own travel mug, with some even offering a discount for those who do.
Plastic straws – consider buying one of the many reusable metal, silicone or bamboo options available. Keep your reusable straws handy when you're out and about and you'll never need to request a plastic one again!
Zero-waste stores
One of your best friends on your journey to a plastic-reduced lifestyle will be wholefood and zero-waste stores. Another great outing for your reusable containers and bags to be filled up with nuts, cereals, dried fruit, beans, rice, pasta and so much more.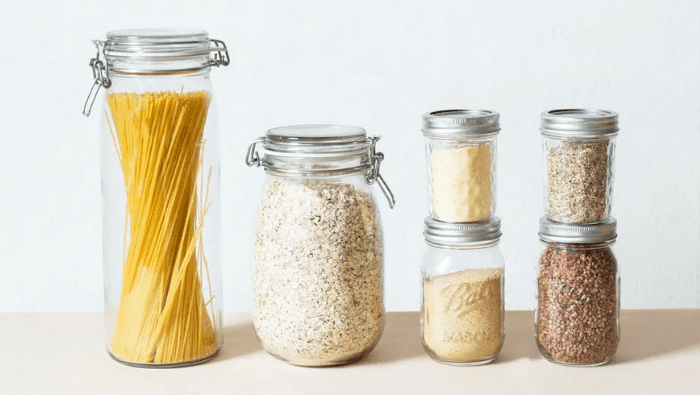 Shop local 
Markets, greengrocers, delis and bakeries are great places to start. You'll find you've got a lot more agency when it comes to choosing plastic-free packaging, and with a bit of savvy shopping around, no extra costs for environmentally-friendly options (this is where taking your own food containers is important).
Oh, and if you were worried, bread will last just as long in an airtight container as it will in a plastic bag!
Choose sustainable bathroom products
Our bathrooms are often filled with single use plastic bottles, tubs and tubes. There's now a huge range of sustainably conscious brands which offer shampoo, conditioner and shaving creams without plastic packaging, either in a bar form or in cardboard boxes. Consider using bars of soap instead of plastic bottles, or alternatively take your empty plastic bottle and head to a bulk goods store to refill it as you need to.
It's also worth thinking about the other items in your bathroom that can be replaced with longer lasting or reusable alternatives. Plastic toothbrushes and single use cotton ear buds can be switched for sustainable and biodegradable bamboo versions. Similarly, disposable razors and sanitary items can be swapped for more sustainable, multiple use products.
Recycle as much as possible
As simple as it sounds, recycling is a vital way of reducing your plastic footprint. Recycling is an important process in the fight against plastic waste and climate change. It takes 75% less energy to make a plastic bottle from recycled plastic than from 'virgin' materials. Recycled plastics can find new lives as clothing, bottles and even toys.
Inform yourself about what is and isn't recyclable and look for facilities that are able to recycle types of plastics that your local collection doesn't.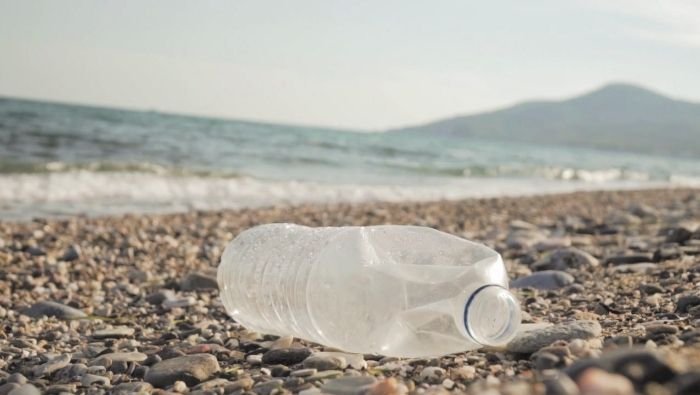 Break up with fast fashion
Perhaps surprisingly, the fashion industry is a major contributor to plastic pollution. Clothing sheds tonnes of plastic microfibres into the ocean every year. These plastics are so small they are able to pass through water filtration systems, entering the ocean and the food chain when they are ingested by marine life.
To help minimise the issue, we can all take steps to reduce the amount of clothing that we buy by embracing slow fashion. Buying less, more durable items of clothing that can be kept and worn for longer will help to minimise your personal impact. Washing clothes on a lower temperature setting and a slower spin speed will also reduce the amount of microfibres that are shed.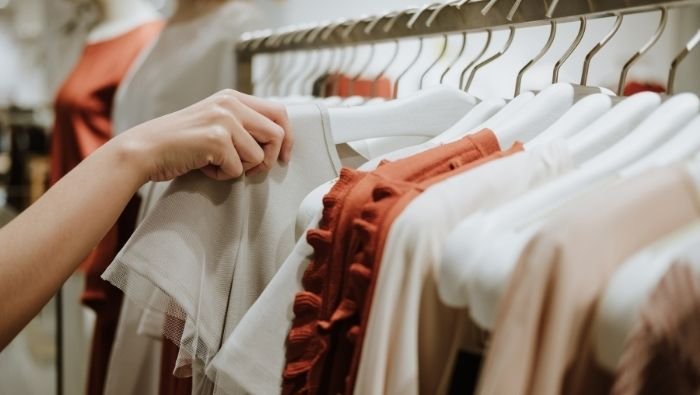 Summary 
Taking steps to reduce our environmental impact and carbon footprint is vital. That's why we're proud to be the world's first plastic neutral sports nutrition brand, achieved through out partnership with rePurpose Global. Find out more here.
Check these out next: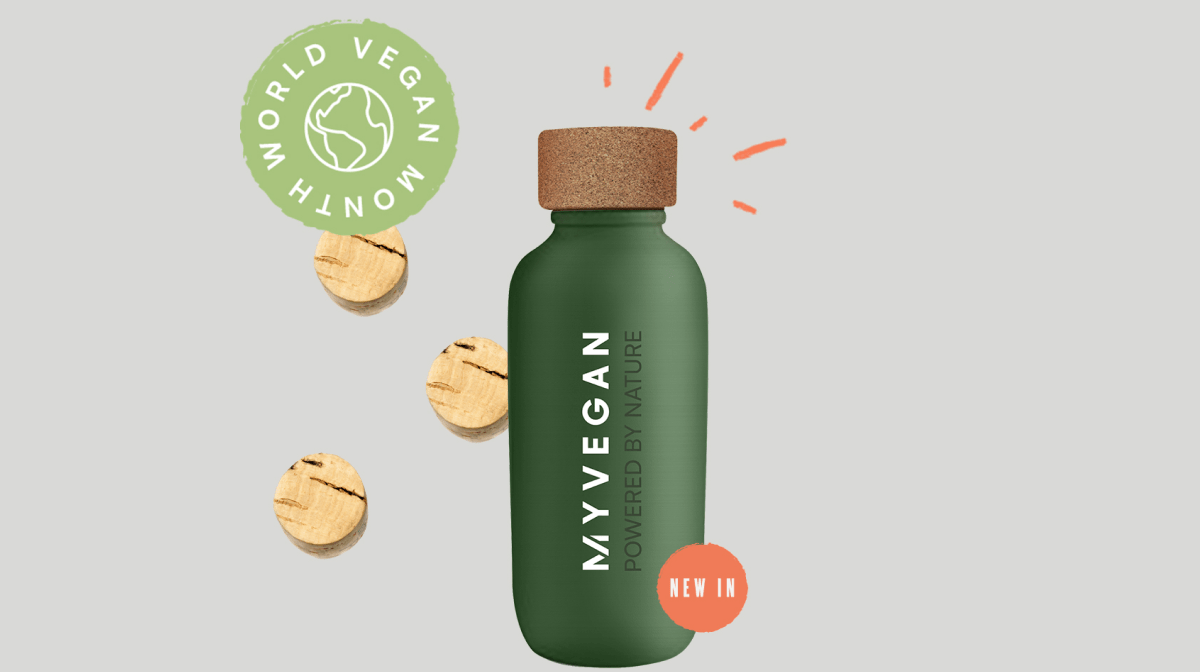 Say hello to our new sustainably-made Eco-Bottle - a stylish, eco-friendly solution for staying hydrated.