As a brand, our goal is to stand alongside causes that align with our values of minimising our impact on the planet and giving back where possible. 
---
In 2020, we became the world's first plastic neutral sports nutrition brand, achieved through our partnership with rePurpose Global – a for-profit company committed to reducing the amount of plastic waste in the oceans and landfill, reviving lives, and restoring nature's balance.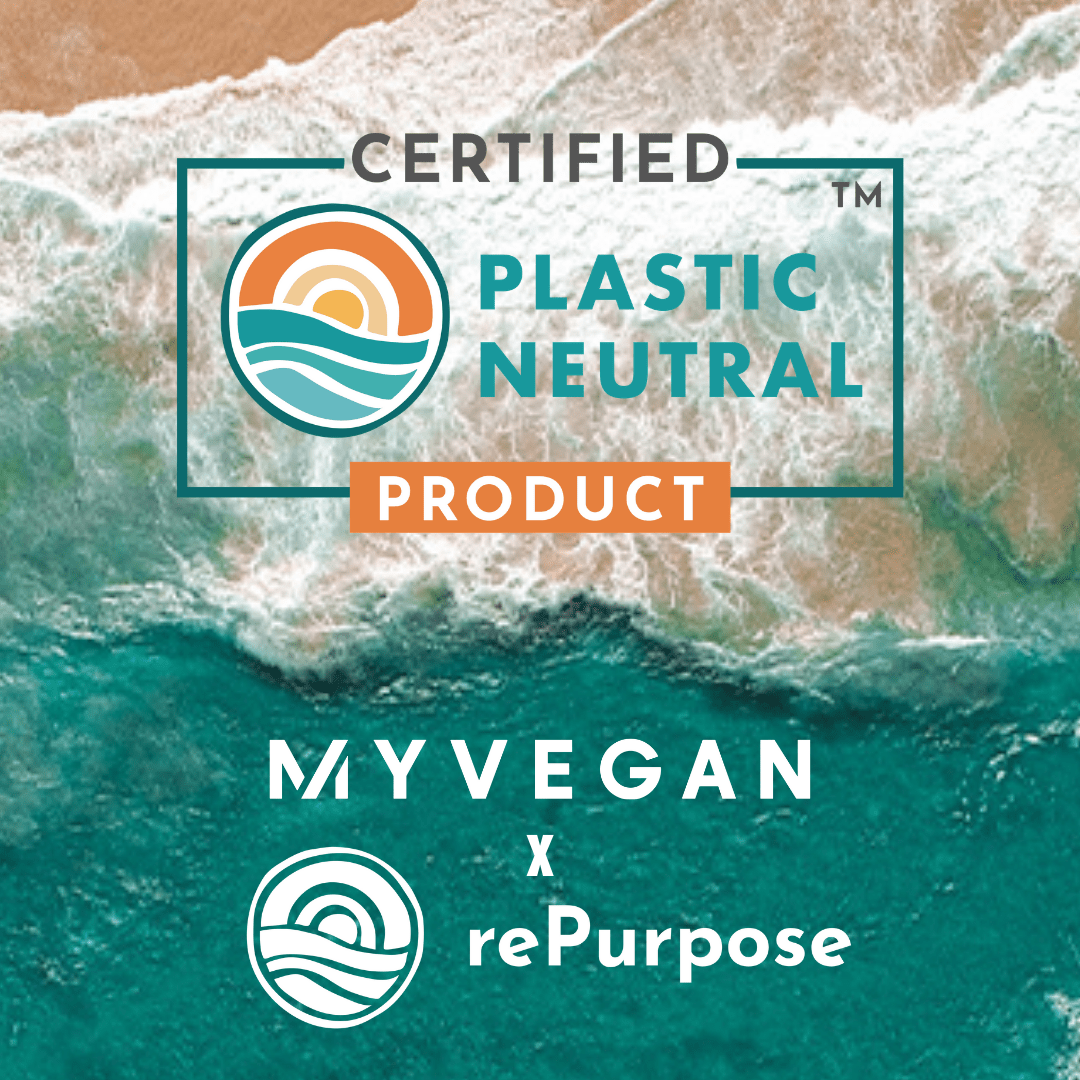 What does it mean to be plastic neutral?
Being plastic neutral means that for every amount of plastic created, a measured equivalent of plastic waste is recovered and removed from the environment. 
What does our partnership with rePurpose mean?
For every product we sell, we're donating a percentage towards programmes that collect and recycle plastic waste from nature, equivalent to the amount we use in our packaging and operations. These programmes have been vetted and curated by rePurpose, and without our funding, the plastic we credit for would have continued polluting our environment for decades to come.

Not only does our partnership ensure all Myvegan products carry a net-zero plastic footprint, it allows us to improve the lives of waste-pickers and their families. Today, informal waste workers often earn less than $5/day, work in precarious conditions, and face severe discrimination – despite providing a crucial societal service. We're boosting these workers' income by attaching value to hard-to-recycle plastics, while supporting an experienced recycling social enterprise that holistically uplifts ex-waste pickers through occupational safety, health insurance, and skills training.
Our 

I

mpact 

P

roject 

with V Recycle, India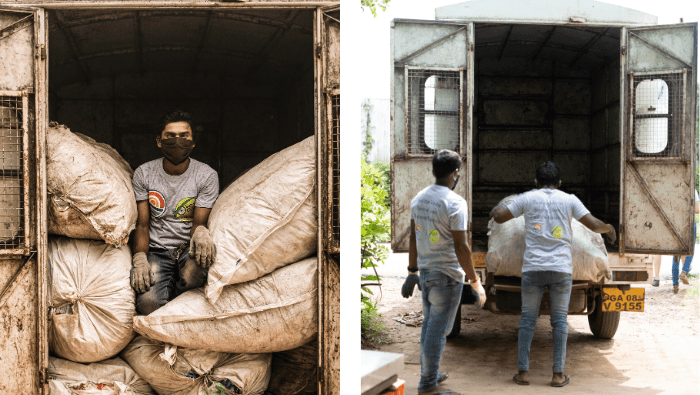 Crippled by excess consumption due to tourism and a complete lack of waste management infrastructure, Goa faces a significant waste problem. Waste management is severely under-funded in developing countries like this, and rapid urbanisation has led to an increase in plastic use, without sufficient investment in waste management and infrastructures. As a result, plastic is being dumped or burned openly, which damages ecosystems and leads to severe environmental and sanitation concerns. 
All of our contributions are sent directly to our rePurpose partner, V Recycle – a waste management social enterprise based in Goa, India. V Recycle provides a variety of household and landfill waste management solutions – ranging from doorstep waste pickup, to extensive education programmes for students. 
By supporting the organisation, we're reducing the amount of plastic that gets sent to landfill and instead, ensuring it's re-used in an environmentally and socially responsible way. 
Through our work with rePurpose 47,463.52 kgs of plastic has been recovered, 54 tonnes of CO2 emissions have been avoided, and we've supported 10 waste aggregators and their families.
Conclusion
As you all know, our mission is to do things the better way – for people, the planet and animals. But the better way isn't always the perfect way. It's about making changes, where possible, to get closer to our greater goals. As a brand, we're taking immediate as well as long-term action to address our environmental footprint – and we're thrilled to be able to offset our plastic use while supporting such a great initiative. Although we have plenty more to do, we have a clear plan to ensure all of our packaging is fully recyclable by the end of 2023. See our Microsite on the RePurpose Global website here. 
Check these out next: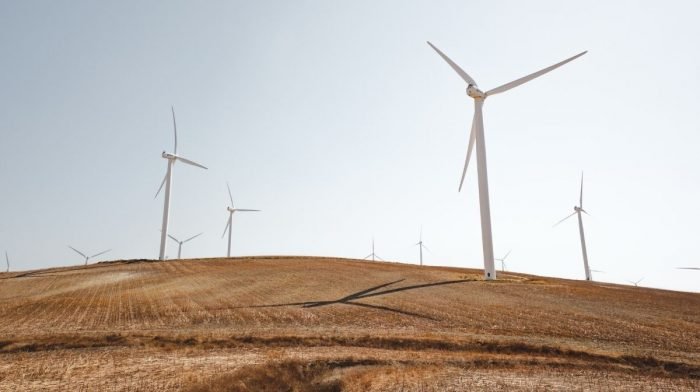 Since April 2020, we've been harnessing renewable electricity in our UK warehouses & production facilities. Find out more.