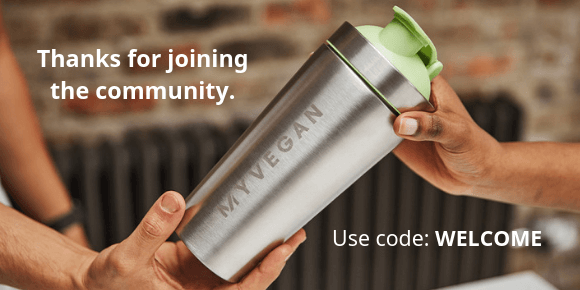 The Myvegan Community
We love to share tips & tricks on how to get the most out of our products plus how to make your life easy in the kitchen, on-the-go and in the gym.
As a little thank you for getting involved with Myvegan you can use the code WELCOME at checkout for £5 off your first order.
Stay tuned!
Check out our Products